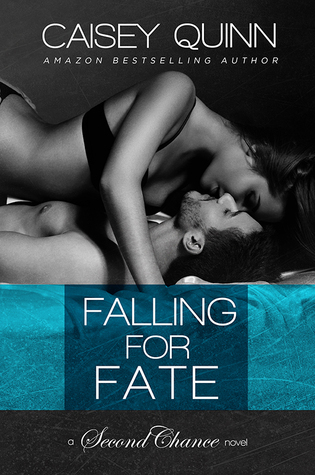 Falling for Fate
by
Caisey Quinn
Series:
Second Chance #2
Published by
Self-Published
on September 23, 2014
Genres:
New Adult
Pages:
358
Format:
eArc
Source:
Blog Tour Host
Amazon Kindle
|
Amazon Paperback
Goodreads

Fate Buchanan just wants to escape the constraints of her old life. After checking her mother into rehab and catching her fiancé with her maid of honor the night before their wedding, she ran. Angry and hurt, she's aching to do something reckless.
Dean Maxwell is having one last summer of freedom before taking over his family's multi-billion dollar medical conglomerate. When he sees a beautiful woman running down the beach alone after dark, he knows it's not safe. So he does something impulsive.
When their paths cross unexpectedly after a night of unbridled passion, neither of them can forget the memory of the affair they shared. What began as one night is about to become a whole lot more.
Coming Fall 2014
*While part of the Second Chance series, this novel is a standalone.
My Review Continue reading →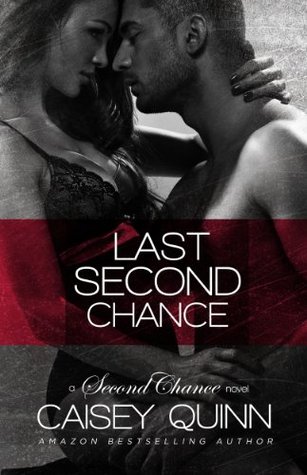 Last Second Chance
by
Caisey Quinn
Series:
Second Chance #1
Published by
Self-Published
on May 6, 2014
Genres:
New Adult
Format:
eBook
Source:
Blog Tour Host
Amazon Kindle
|
Amazon Paperback
Goodreads

When Stella Jo Chandler gets an offer to work at the Second Chance Ranch celebrity rehab facility right after graduating from Texas A&M, she's tempted to turn it down. She wants to help real people with real problems, not spoiled celebrities going on vacation for publicity. But growing up on her family's ranch left her with a love of horses that draws her to the opportunity. How bad can babysitting a bunch of strung out celebrities be?
What she didn't count on was being roped into a tangled mess with infamous rocker and three-time rehab drop out Van Ransom on her first day. And she sure didn't expect to feel the overwhelming attraction that pulls her to the man who has more issues than she can count on both hands. Like the hotel rooms and tour buses he's famous for trashing, the havoc he could wreak on Stella's heart would be irreparable.
Van isn't at Second Chance for publicity or because he's suffering from "exhaustion". He's on the brink of destruction, and he needs the kind of help Stella isn't sure she can give. But without her, he'll lose everything. Because he's on his last second chance.
My Review Continue reading →