Review: 'Falling for Fate' by Caisey Quinn
October 3, 2014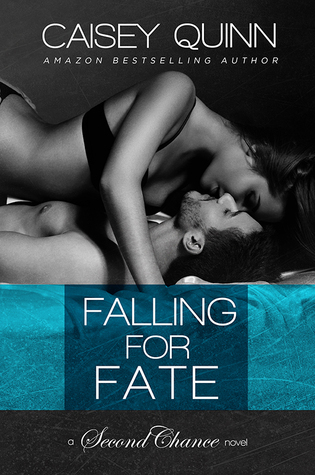 Falling for Fate
by
Caisey Quinn
Series:
Second Chance #2
Published by
Self-Published
on September 23, 2014
Format:
eArc
Goodreads
Purchase at
Amazon
|
Apple

Fate Buchanan just wants to escape the constraints of her old life. After checking her mother into rehab and catching her fiancé with her maid of honor the night before their wedding, she ran. Angry and hurt, she's aching to do something reckless.
Dean Maxwell is having one last summer of freedom before taking over his family's multi-billion dollar medical conglomerate. When he sees a beautiful woman running down the beach alone after dark, he knows it's not safe. So he does something impulsive.
When their paths cross unexpectedly after a night of unbridled passion, neither of them can forget the memory of the affair they shared. What began as one night is about to become a whole lot more.
Coming Fall 2014
*While part of the Second Chance series, this novel is a standalone.
My Review
Falling for Fate is Caisey Quinn's second book in her Second Chance series and it definitely fits into the angst-filled world of the New Adult genre. If there is one thing about this genre that makes me continue to read it is because it deals with the issues of leaving home for the first time, getting that first job, and exploring relationships and love. In this case, we have Fate Buchanan who has her life planned out. She's getting married to the one guy she's been with for a while. Unfortunately her fiancé is not able to handle Fate's beliefs of waiting until they are married, and Fate ends up catching her fiancé and her maid of honor together. Yup…life just did a upside down, twisty turn for Fate and I expected her to react a certain way, but she did something entirely different in Falling for Fate. She's going to do something out of the norm and end up regretting it for a while.
Dean Maxwell is living his life to the max until he has to take over his the family business from his father. He's the guy that usually fools around a lot because he doesn't want a relationship. Unfortunately his world is about to do a upside down, twisty turn because he ends up seeing a beautiful woman running down the beach near his beach house. He's going to do something so impulsive that it's going to drive him crazy, and it will make his friend say he's crazy.
Fate and Dean's lives are going to end up going haywire in Falling for Fate because neither one of them planned what happened. It was a passionate moment between the two and Fate at least thought she would never run into Dean. Ha….she was wrong. =)
Let's just say Falling for Fate fits the story very well because of what happens to the characters. I love when the title of the story comes forward, and how both Fate and Dean unexpectedly get a second chance. Fate is going to have trust issues, which was definitely understandable and Dean is going to be worried about his job and life in the story. So who drove me crazy a bit in the story…Dean did. He's back and worth cold and hot attitude made me what to hit him upside his head. Grrr! Make up your darn mind, otherwise Fate is going to move on. She deserves happiness after what happened.
The kicker is Caisey is not going to make it easy for either one. Dean is fighting his feelings and Fate is dealing with Dean fighting his feelings. It's back and forth between the two and the poor friends involved are about to kick them both.
I liked every bit of this story, except for Dean's attitude and personality at times. He needed a swift kick in the rear end at times. Grrr! Man acted like a woman at time.
I give this book 4 full moons and recommend it to readers of the New Adult genre. Falling for Fate can be read as a standalone since it doesn't follow the same characters from the first book. In fact, there's only a small mention of one of the characters from the first book. I do recommend reading the first book though. =) You'll not want to miss out on the opportunity of reading Van and Stella's book. I look forward to reading more from this series from Caisey soon. =)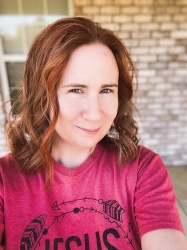 Latest posts by FranJessca
(see all)