Review: 'Love and Other Words' by Christina Lauren #romanceopoly
February 3, 2019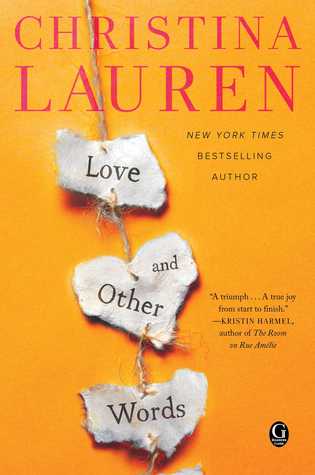 Love and Other Words
by
Christina Lauren
Published by
Gallery Books
on April 10, 2018
Genres:
Women's Fiction
,
Chick Lit
Format:
eBook
Source:
Purchased
Goodreads
Purchase at
Amazon
|
Google Play
|
Kobo

Love, loss, friendship, and the betrayals of the past all collide in this first fiction novel from New York Times and #1 international bestselling author Christina Lauren (Autoboyography, Dating You / Hating You).
The story of the heart can never be unwritten.
Macy Sorensen is settling into an ambitious if emotionally tepid routine: work hard as a new pediatrics resident, plan her wedding to an older, financially secure man, keep her head down and heart tucked away.
But when she runs into Elliot Petropoulos—the first and only love of her life—the careful bubble she's constructed begins to dissolve. Once upon a time, Elliot was Macy's entire world—growing from her gangly bookish friend into the man who coaxed her heart open again after the loss of her mother...only to break it on the very night he declared his love for her.
Told in alternating timelines between Then and Now, teenage Elliot and Macy grow from friends to much more—spending weekends and lazy summers together in a house outside of San Francisco devouring books, sharing favorite words, and talking through their growing pains and triumphs. As adults, they have become strangers to one another until their chance reunion. Although their memories are obscured by the agony of what happened that night so many years ago, Elliot will come to understand the truth behind Macy's decade-long silence, and will have to overcome the past and himself to revive her faith in the possibility of an all-consuming love.

I had Love and Other Words on my TBR for almost a year now and thanks to the Romanceopoly Challenge I was able to make time to read it finally. Love and Other Words happened to be my 2nd roll for the challenge when I rolled a '3' and landed on Women's Avenue. I've only read a few Women's Fiction (Chick Lit) books, but thanks to the challenge I'm going to give this genre more of my attention.
I finished reading Love and Other Words on January 21, 2019. I started reading it the day before on the 20th and finished it the next day since this was a book that was hard to put down. It put me through an emotional wreck, especially at the end of the book. I was literally in tears that my hubs asked me what was wrong? I couldn't tell him because he would have never understood.
Christina Lauren left me hanging until the very end on what happened between the main character and her first and only love of her life. Why were they not together in their adult lives? I wanted to know, which is why it didn't take me long to read this book.
One thing to mention is that the book is told by one character and that is Macy Sorensen. You don't get another POV in this story, which makes it a WF/Chick Lit story. First, you are introduced to her as an adult and then she happens to run into someone from her past, Elliot Petropoulos who she thought would be her forever. In comes the back and forth chapters of Macy and Elliot as teenagers and present-day adults to finally get to the bottom on what happened between the two.
First off, I love Elliot Petropoulos in this book. This young man here is what I would consider the perfect best guy friend who would be the ideal boyfriend. So many personality traits and qualities about him that won me over, especially after realizing he loves to read books. Macy also loves to read books. (Seriously, a couple that loves to read together. LOVE!)
This book has a lot of friendship, tension, angst, sadness, and romance in it. The very end will be the big doozy of them all though. Be prepared to have tissues on hand.
This book gets 5 stars from me, and I highly recommend it to readers that love Women's Fiction (Chick Lit) and even fans of Contemporary Romance. This happened to be my second book from the author duo, and I plan on reading even more of their books very soon.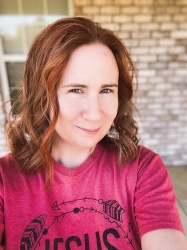 Latest posts by FranJessca
(see all)