Review: 'Lover Enshrined' by J.R. Ward
May 20, 2023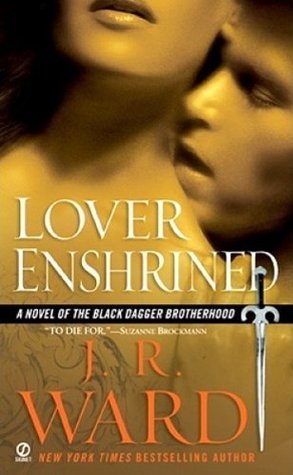 Lover Enshrined
by
J.R. Ward
Series:
Black Dagger Brotherhood #6
Published by
Signet
on June 3rd 2008
Genres:
Paranormal Romance
Format:
AudioBook
,
Paperback
Source:
Purchased
Goodreads
Purchase at
Amazon
|
Barnes & Noble


In this "frighteningly addictive" paranormal romance saga there's a war raging between vampires and their slayers. Here are the stories of a secret band of brothers like no other—six vampire warriors, defenders of their race. And now a dutiful twin must choose between two lives...

Fiercely loyal to the Black Dagger Brotherhood, Phury has sacrificed himself for the good of the race, becoming the male responsible for keeping the Brotherhood's bloodlines alive. As Primale of the Chosen, he is obligated to father the sons and daughters who will ensure that the traditions of the race survive, and that there are warriors to fight those who want all vampires extinguished.
As his first mate, the Chosen Cormia wants to win not only his body, but his heart for herself. She is drawn to the noble responsibility behind the emotionally scarred male. But Phury has never allowed himself to know pleasure or joy. As the war with the Lessening Society grows grim, tragedy looms over the Brotherhood's mansion, and Phury must decide between duty and love....
---
I finished reading Lover Enshrined by J.R. Ward for the 3rd time since I'm rereading the series. I read this book for the first time in 2009 while still serving in the US Navy. Thanks to a Navy Spouse friend, she recommended the books, and I became obsessed with the series. I have some catching up to do since I fell behind, and I'm determined to finally be caught up, especially since J.R. Ward is still writing books in this series. This series is one of the main reasons I will never give up on Vampire Romance stories. I love the BDB characters and have missed the original BDB and how they found their fated mates.
Storyline/My Thoughts: If there is one thing I've enjoyed while reading this series is reading all the different POVs when reading each book because J.R. Ward gives her readers sneak peeks into the lives of the BDB characters and the potential mates, they will end up with in the books. This was the case with Phury, and I will admit I wasn't a big fan of him when reading his POV in the other books, but he did win me over after a while in Lover Enshrined. I learned more of his backstory and what he had to deal with in his past and now his future as the Primale of the Vampire species that he volunteered to do so V could be with his fated mate. The poor guy was still harboring what happened to his twin, Zsadist, and blamed himself for what his brother endured. He seemed to cope with the pain by doing drugs and caring for others before himself.
He ends up going down a dark path in this book and losing a lot, and I felt for his character, but I could have dealt without the weird inner monologue. It was too much at times. It was bearable but, again, annoying.
I liked the FMC, Cormia, especially when she was introduced in the previous book. She was chosen to be the Primale's first mate, and how the old Directrix handled her was awful. I was thankful when Phury stepped up to save her. In the meantime, though, he doesn't handle it well when he brings Cormia to his side; he pushes her away instead of taking her on and helping her adjust. This initially made me mad until J.R. Ward put his struggles out there and what he was enduring. I understood why there was so much back and forth between the MCs, and the Primale needed help before he could have his HEA.
Phury and Cormia were meant to meet one another when they did, and they had to learn along the way before having their HEA. If you expect this book to be an instant love between the characters, then it is not. This is a slow-burn romance where the MCs take a while to realize they have feelings for one another, especially with one pushing the other away.
J.R. Ward does have other characters getting their POVs in this book, too. We get more of Rehvenge and his second-in-command Xhex. We also have storylines that involve John Matthew, Quinn, and Blay. I'm ready to continue rereading this series, and I'm glad I got a refresher on what is happening to all the other characters, not just the main characters. There is something that happens in this book that I had forgotten, and it pertains to the Lessening Society. It's a big shocker, and I won't spoil it for readers who haven't read it. There's also a character that comes back in this book, and it was a tear-jerking moment, and I had been waiting for this moment to happen.
Overall, this book gets 4.5 stars, and glad that finally, Phury got the help he needed and found the one person opposite of him that was the perfect match for him.
Standalone/Part of Series: This is the sixth book in the BDB series and I recommend reading in order.
Steam/Spice: 🌶 🌶
Genre/SubGenre(s)/Trope(s)/Element(s): Romance | Paranormal Romance | Fated Mates | Slow Burn Romance | Vampire Romance | Virgin MMC
Would I recommend this book? Yes. I recommend this to readers who love reading the Fated Mates trope in romance books and are still obsessed with Vampires in their books.
Favorite Quote(s): "Look, you didn't fail me. Because you can't fail at the impossible."
"She silenced him with her mouth, then pulled back. "You can't change what I think of you."
He reached up and brushed her lower lip with his thumb.
"If you truly knew me, everything you believe would change."
"Your heart would be the same. And that is what I love."

This post contains affiliate links you can use to purchase the book. If you buy the book using that link, I will receive a small commission from the sale. It will help sponsor future giveaways but costs you nothing extra. You can read the full disclosure underneath the Privacy Policy.
---
---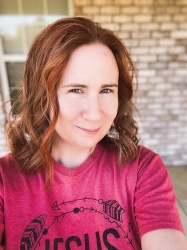 Latest posts by FranJessca
(see all)