Review: 'Lover Enshrined' by J.R. Ward
April 30, 2018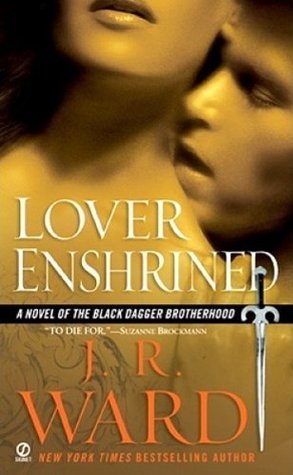 Lover Enshrined
by
J.R. Ward
Series:
Black Dagger Brotherhood #6
Published by
Signet
on June 3rd 2008
Genres:
Paranormal Romance
Format:
AudioBook
,
Paperback
Source:
Purchased
Goodreads
Purchase at
Amazon
|
Apple


In this "frighteningly addictive" paranormal romance saga there's a war raging between vampires and their slayers. Here are the stories of a secret band of brothers like no other—six vampire warriors, defenders of their race. And now a dutiful twin must choose between two lives...

Fiercely loyal to the Black Dagger Brotherhood, Phury has sacrificed himself for the good of the race, becoming the male responsible for keeping the Brotherhood's bloodlines alive. As Primale of the Chosen, he is obligated to father the sons and daughters who will ensure that the traditions of the race survive, and that there are warriors to fight those who want all vampires extinguished.
As his first mate, the Chosen Cormia wants to win not only his body, but his heart for herself. She is drawn to the noble responsibility behind the emotionally scarred male. But Phury has never allowed himself to know pleasure or joy. As the war with the Lessening Society grows grim, tragedy looms over the Brotherhood's mansion, and Phury must decide between duty and love....
My Review
I finished reading Lover Enshrined by J.R. Ward for the 2nd time. I read this book back in 2009 but never typed up a review of it. Well, I'm making up for it now.
The sixth book in the BDB series does not have many sex scenes to it because if you've read the previous books the main male character, Phury is celibate. He's been celibate since the beginning. He's one character that has not been much in the limelight because he puts others before him. He's so protective of others, which is why he's perfect as being Primale.
The previous book is where he steps in as Primale, instead of Vishous. Phury's First Mate Cormia was an intriguing character to get to know because of how she has lived. She's one of the Chosen, which means she has lived a strict life and poor Cormia never chose to be Phury's First Mate. She was forced to be the First Mate thanks to the old Directrix. Phury saw her stress, so he took her back to the BDB mansion. Cormia gets to see how the other lives live in the real dangerous world. Unfortunately, it's not easy since the Primale hasn't filled his obligation and now the Directrix is becoming impatient with both Phury and Cormia. Cormia thinks there's something wrong with her, but the real problem is how Phury believes of himself.
I won't go into the story much since I don't want to give anything away. I did enjoy Phury and Cormia's story, but there was the issue of Phury being a pain in the butt most of the time, which is why it didn't get 5 stars. I felt terrible for Cormia most of the story. Her emotions were always being played with due to Phury battling his inner demons. Phury has a lot going on in this book, and he loses a lot. He finally gains something at the end of the story, but so much has changed with him. Cormia though made him turn in the story, which is why I liked her a lot more than Phury. Cormia deserved happiness.
There's also a lot of other back stories happening in Lover Unbound. John Matthew is one character that I continuously grow on me in each book. I've adored him since he was first introduced. There's also Quinn and Blay.
Overall, this may not be my favorite book in the series, but I still give it 4.5 stars. Now I'm reading the next book already in the series. I need to find more time to read it in between my crazy busy life.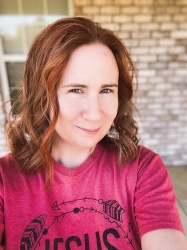 Latest posts by FranJessca
(see all)