Review: 'Revenge' by Winter Austin
April 16, 2014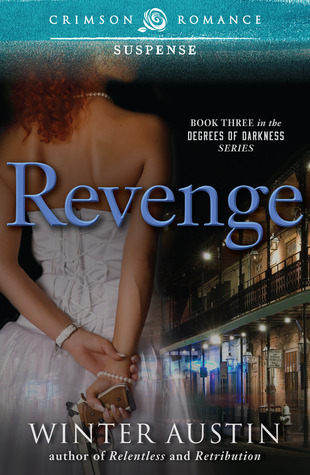 Revenge
by
Winter Austin
Series:
Degrees of Darkness #3
Published by
Crimson Romance
on November 11, 2013
Genres:
Romantic Suspense
Format:
eBook
Source:
the author
Goodreads

In New Orleans, justice is best served with a heavy dose of revenge, and Remy LeBeau intends to tip the scales in his favor. For good.
Forced to take a mandatory vacation from the Dallas PD, Remy leaves his girlfriend, Cody, to protect her from what's to come. If there's to be any chance for a normal future for the two of them, he has to face his enemies and finish what they started - alone.
Cody Lewis gave up on someone once before, but not this time. She needs to come to terms with Remy's past and her own as she seeks him out among the historic and deadly streets of New Orleans. But she got more than she bargained for. Those who oppose her will find you don't get in the way of a determined Texan; especially a woman in love.
As Remy closes in on the nameless faces who have controlled his life for too long, his ability to save himself and those closest to him is tested, putting everyone he cares for in grave danger. And this time, Cody may face the reality of his death.
Sensuality Level: Behind Closed Doors
My Review
Revenge is the third book to Winter Austin's Degrees of Darkness series and this one by far blew me away compared to the other two.
The main characters have already been through so much already from the previous books, but in this book, they are tested even further. The main characters Remy and Cody are going to go through even more in this book, but this time they are tested for their love for each other. Remy decides to travel to New Orleans after being forced to go on mandatory vacation from the police force in Dallas, TX. Now his chance to revenge his wife's death and find out who has it out for him. He has to protect Cody from the dangers, so decides to leave his girlfriend Cody behind to battle his demons alone. Cody though is furious when he leaves. She knows she may never see him again because she knows the demons he's about to face is still out to kill him and some of those demons don't even realize he's alive. She wants to help him, but it's not going to be easy.
Here's what I've learned from Revenge about Cody's character. She is not the same character I read in Relentless and Retribution. She's a kick-butt character with a determined and strong personality. She even had her boyfriend, Remy in shock on what she did in certain scenes in the book. I was proud of how she grew and what she had to do to survive in this book. She is not that damsel in distress anymore, and she was center stage for me in this book. I loved everything about her because she proved to everyone that what she went through in the past, only made her determined to become stronger.
Remy showed a different side of himself as well in this book and what he was willing to do to get answers. Although, I wanted to slap him a bit when something almost happened between him and the person who was helping him. He was in a daze though, so I forgive him, and he made up for it. Remy still is a favorite male character for me, and I was on the edge of my seat on what happened to him at the end. What I love most about how Winter wrote him, is his cajun dialect he has when he talks. "For true" for one reminds me of my husband's Louisiana side. Winter did an amazing job having the Cajun dialect in the writing whenever someone with that "accent" spoke.
The only thing that bothered me in the story was Kim and Heath. Heath I did adore in the previous book, but he drove me crazy in this one. Although, in the end, I felt sorry for him. Grrr…he's very difficult. LOL, I either love him or hate him. LOL The reason why Kim bothered me was that she never listened and she was giving Cody a hard time for no reason. I wanted to slap her at times.
Revenge will continuously put you on the edge of your seat, while you read it because of what the characters had to go through. Just a warning ahead of time some scenes are intense. There is the scene that I love with Cody when she kicks butt because it's one of those intense scenes. That particular scene will leave any reader in awestruck. She whooped butt!
I give this book 4.5 moons and highly recommend this book and the first two to romantic suspense readers out there. I recommend readers read these in order because you will want to know how Remy and Cody met and what they went through together in the first two books.
—Winter Austin has become an auto-buy author for me—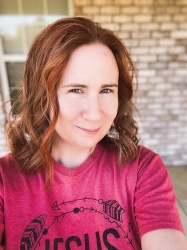 Latest posts by FranJessca
(see all)