Review: 'Rule' by Cassandra Robbins
June 9, 2023
I received a complimentary copy of the book from the blog tour host in exchange for an honest review. This does not affect my opinion of the book or the content of my review.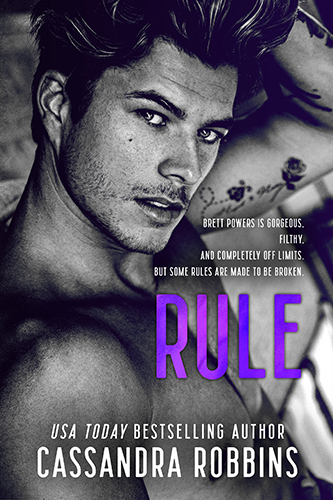 Rule
by
Cassandra Robbins
Published by
Self-Published
on May 25, 2023
Genres:
Contemporary Romance
Format:
eArc
Source:
the blog tour host
Goodreads
Purchase at
Amazon

From USA Today bestselling author Cassandra Robbins comes a scorching Professor/Student, age-gap, complete stand-alone romance.
Brett Powers is gorgeous, filthy, and off limits.
Rules are made to be followed.
Or so they say…
But let's be honest. The second I stepped foot into Brett Powers's classroom, I was doomed.
I mean, it's not every day your dean is a 6'4" dark god with ocean-blue eyes and a dimple.
Just looking at him makes my heart pound and my stomach flutter.
He's intense, filthy, and forbidden.
Not to mention, he's my sister's ex-boyfriend.
If I were smart, I'd walk away.
Lines are getting blurred.
Boundaries are being tested.
And rules are about to be broken.
---
As someone married to a man older than her by fifteen years, I love reading books where the characters have big age gaps, which is why I'm always looking for Age Gap Romance books to add to my TBR. I was intrigued by Rule by Cassandra Robbins since it's not only an Age Gap but a Forbidden Romance between a Student and her Professor who is about to be the Future Dean of the University. I was all for this book and decided to give it a chance, especially since it was the first book I've read from this author.
Storyline/My Thoughts: I will admit this book was not a favorite right away, and I hated that it wasn't. I wanted to enjoy it because Cassandra Robbins knows how to write smut, which is one of the reasons why I didn't DNF it. Yes, I almost DNF'd this book, and it's all due to the MMC, Brett Powers. I didn't like him. I hated how he behaved, especially when he was a thirty-eight-year-old male about to be the Dean of the University. There was also the issue of the MMC hooking up with other women, especially if one of them was his next-door neighbor who was married, even if he wasn't with the FMC, Alexandrea. He had been seeing the FMC's half-sister, too, and that half-sister thought she was his girlfriend the whole time, which wasn't the case.
I did like Alexandrea at times, but not always. She needed to stand up for herself, especially regarding her father, half-sister (who I couldn't stand), twin brother, and even Brett Powers. The girl was living with her half-sister, who treated her like crap, and she put up with it for entirely too long, and the reason why her half-sister did it was despicable. I was glad when Alexandrea finally left, but it took time. I wish Cassandra Robbins would have given her more strength as a character, and I would have loved her more.
I'm not a big fan of instant attraction in contemporary/erotic romance stories, too, which is exactly what Brett and Alexandrea's romance was in this book. It didn't help with how Brett treated Alexandrea when they first met, and then he pursued her even though he knew she was his student and he shouldn't.
Don't get me wrong, the smut was good in this book, and I enjoyed the Dom/Sub moments in the bedroom between the characters, but I needed more, especially when the characters fell flat to me, and the ending felt rushed. There was no real grovel, and Alexandrea should have made Brett grovel to win her back. He didn't deserve the easy way back in her life.
Will I be checking out other books written by Cassandra Robbins? Yes, definitely. I've had other readers tell me to check out her other books, especially read Brett's brother, Jett Power's book, Power. I was intrigued by his character in Rule and wanted to know how he met the love of his life.
I'm only giving this book 2.5 stars, mainly due to me not liking the MMC and the plot falling flat, but if I had to rate the smut, it would get four stars.
Standalone or Part of Series: Standalone.
Steam/Spice: 🌶 🌶 🌶 🌶
Genre/SubGenre(s)/Trope(s)/Element(s): Romance | Contemporary Romance | Age Gap Romance | Forbidden Romance | Professor (Future Dean)/Student Romance | Instant Love/Attraction | Sister's Ex-Boyfriend
Would I recommend this book? Unfortunately, this book wasn't for me, but it may be for readers who enjoy forbidden age-gap romance stories with instant attraction and lots of smut between the characters.

---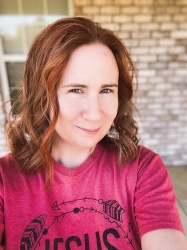 Latest posts by FranJessca
(see all)