Review: 'Say You're Sorry' by Melinda Leigh
November 22, 2017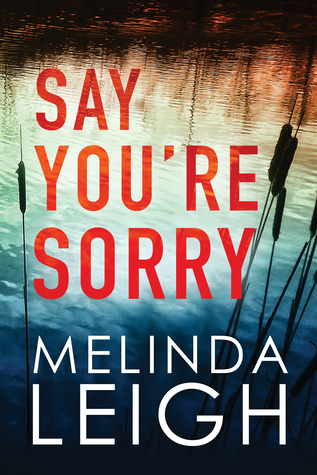 Say You're Sorry
by
Melinda Leigh
Series:
Morgan Dane #1
Published by
Montlake Romance
on May 16th 2017
Genres:
Romantic Suspense
Format:
Paperback
Source:
Purchased
Goodreads
Purchase at
Amazon
|
Apple

In a new series from Wall Street Journal bestselling author Melinda Leigh, former prosecutor Morgan Dane faces the most personal—and deadly—case of her lifetime.
After the devastating loss of her husband in Iraq, Morgan Dane returns to Scarlet Falls, seeking the comfort of her hometown. Now, surrounded by family, she's finally found peace and a promising career opportunity—until her babysitter is killed and her neighbor asks her to defend his son, Nick, who stands accused of the murder.
Tessa was the ultimate girl next door, and the community is outraged by her death. But Morgan has known Nick for years and can't believe he's guilty, despite the damning evidence stacked against him. She asks her friend Lance Kruger, an ex-cop turned private eye, for help. Taking on the town, the police, and a zealous DA, Morgan and Lance plunge into the investigation, determined to find the real killer. But as they uncover secrets that rock the community, they become targets for the madman hiding in plain sight.
My Review
It's been a while since I read a book written by Melinda Leigh, and I have regretted it because I adore her books. I dived right into Say You're Sorry sometime ago and had a hard time putting it down. I ended up buying it in paperback, so I can enjoy carrying the book around in my purse. It also looks great with the rest of Melinda Leigh's books on my bookshelves.
Onward to my review of a such a suspenseful book though. ?
First off, I love the characters that Melinda writes in her books, especially in Say You're Sorry. If you've ever read a Melinda Leigh book, then you'll realize from the beginning that she writes some strong female leads into her stories. The female lead that always knows how to handle herself and that is just one of many reasons why I'm addicted to Melinda's books. I still love strong female leads.
The female lead in Say You're Sorry is one I adored. Morgan Dane is a widow who lost her husband overseas in the military. She's living with her grandfather with her three little ones trying to get her life back together. She's doing a fantastic job at it. She's moving on to big things on working with the District Attorney's office. Although, life is about to be turned upside down when her babysitter is killed in Scarlett Falls, and the boyfriend/Morgan's neighbor is accused of the girls' murder. It's up to Morgan to prove his innocence. She has the help of her friend, Lance Kruger who happens to be a private investigator to help her along the way.
Melinda Leigh brought on the suspense in this story, which made it hard to put down. I wanted to follow along with Morgan and Lance and uncover who was actually behind the murder. It was great to read the different POVs in the story, and I enjoyed getting to follow along with Morgan, Lance, the boyfriend/neighbor Nick, and even the killer (who I couldn't figure out who he/she was). Melinda Leigh kept me guessing on who was behind it all.
I loved Lance's character because he indeed was a gentleman trying so hard to keep his feelings over Morgan under the bay. Poor guy. He was definitely in love with her. Morgan though is grieving still, and she realizes it in the story what she needs to do. The ending had me in tears because of what she finally got the courage to do, which made it where she finally decided on her next steps.
Overall, this was a fantastic book, and I wish I could give it more than 5 stars. I look forward to making time to read the second book in the series before the third one comes out next year. I'm cracking down and finally making time to catch up on the books I've had on my to read list for a while now. I'm also happy to read one of my favorite authors books and finally catch up, so I can keep up with every book she comes up with writing. ?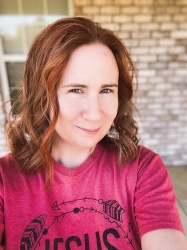 Latest posts by FranJessca
(see all)