Review: 'Shadow and Ice' by Gena Showalter
September 26, 2019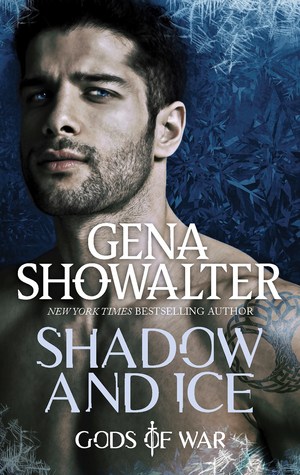 Shadow and Ice
by
Gena Showalter
Series:
Gods of War #1
Published by
HQN
on October 23, 2018
Genres:
Paranormal Romance
Format:
Paperback
Source:
Purchased
Goodreads
Purchase at
Amazon
|
Barnes & Noble

Knox of Iviland, the most ruthless warrior in All War history, has spent his life fighting others to the death, winning new realms for his king. Now the stakes are higher than ever. If he prevails in the battle for Earth, his slave bands will be removed. Victory is his sole focus…until he meets her.
On an arctic getaway with her foster sister, street tough but vulnerable Vale London is shocked to stumble upon a cave filled with ancient gods waging epic combat. When she is inadvertently drawn into their war, she is forced to team up with an unlikely ally—the sexy god who makes her burn with desire.
Though Vale is his enemy, Knox is consumed with lust and a fierce need to protect her. But only one combatant can triumph, and he will have to choose: live for freedom, or die for love.
---
I've had the first book Shadow and Icesince it was released last year, but never got a chance to read it until now. I've missed Gena Showalter's worlds that she creates in her books and I'm glad I made some time to read this book. Shadow and Ice is the first book in her new Gods of War series, and it had me hooked from the beginning to end. I loved how Gena came up with a story of Gods/Goddesses battling to win Terra (aka Earth) for the king/queen of their realms.
There are a total of 39 realms at first, and each realm sends a combatant for the All War. The last combatant remaining of the combatants will win the realm for their king/queen, and that realm will have ownership of Terra. This has happened so many times for other realms due to the High Council. Whenever a new realm is found, then an All War occurs there. Terra is the next for an All War.
The All War starts on Terra, but unfortunately, the combatants get captured in ice due to a mortal that kills a warrior in the beginning. Thirteen hundred years later, the ice begins to melt, and the warriors are back to fighting like they were never caught in the ice. Two female humans are caught up in the battle when they come across the cave of the sexy gods/goddesses, and those females are now split from each other due to the combatants finding interest in them.
The male lead character Knox of Iviland spots one of the females and finds an interest in her. Vale London is on vacation with her sister Nola, but never thought she would be caught in between an All War battle with aliens. Knox is a fierce warrior who has won several All Wars and wants to be freed from being a slave to his realm's King. He will do anything to be released, and he has proved it many times in this All War already by killing off so many other combatants. He never expects for a little female to change his ways, where he becomes very protective of her, even when she becomes apart of the All War.
Shadow and Ice is a promising start to an addicting paranormal romance series by Gena Showalter. It's full of action and tension between all the characters. The High Council of the All War is the real enemies in this series since they have all these warriors fighting each other to win over realms. I loved getting to know all the characters and not only the main ones. Gena knows how to write Alpha males, and Knox is one of those that can be a pain in the butt. Although, she knows how to write heroines can handle alphas and Vale puts Knox in his place. She even surprises him with how she can fight back not only mentally, but physically too. She can hold her own.
If you are looking for a different paranormal story that involves a lot of bloody battles, but with some humorous moments than this Paranormal Romance is for you. I look forward to where Gena is taking this new series, and I can't wait to get to know the other characters even more after being introduced to them in this book.
---
Story Rating: 4.5 stars
Steaminess Rating: 3.5 stars
Standalone or part of series: Part of series.
Do I recommend this book? Yes, most definitely.
Will I read other books from the author? Yes, she's one of my auto-buy authors.
Tropes/Elements: Strangers-to-Lovers; Paranormal; Gods/Goddesses; Aliens
Hero: God; Combatant; Slave to a King; Protector
Heroine: Human; Kick-Butt; Feisty and Fierce; Protective of her Sister; Orphan

This post contains affiliate links you can use to purchase the book. If you buy the book using that link, I will receive a small commission from the sale. It will help sponsor future giveaways but costs you nothing extra. You can read the full disclosure underneath the Privacy Policy.
---
---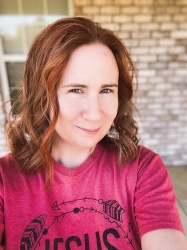 Latest posts by FranJessca
(see all)