Review: 'She Can Run' by Melinda Leigh
December 24, 2012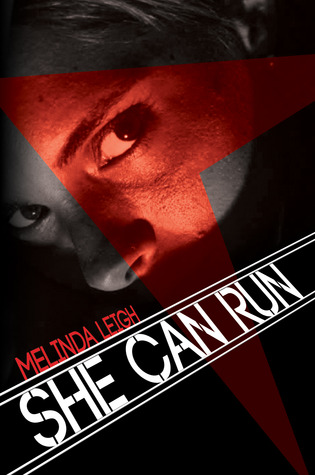 She Can Run
by
Melinda Leigh
Published by
Montlake Romance
on November 28, 2011
Genres:
Romantic Suspense
Format:
eBook
Source:
Purchased
Goodreads
Purchase at
Amazon

Elizabeth was a young widow with two small children when she met Congressman Richard Baker. Handsome and wealthy, with a sparkling public image, Richard seemed like the perfect man to provide the security that Beth and her kids were craving. But when she uncovers a dangerous secret about her new husband, Beth realizes he will go to any lengths—even murder—to keep it. After barely escaping with her life, she and her children flee. They eventually make their way to a secluded estate in the Pennsylvania countryside, where Beth dares to hope she has found a safe place at last…
Forced into retirement by an unexpected injury, Philadelphia homicide detective Jack O'Malley is mourning the loss of his career when his uncle abruptly dies, leaving Jack to dispose of his crumbling country house. Unbeknownst to him, his uncle engaged a caretaker just before his death, a mysterious woman with two children and a beautiful face that haunts his dreams. Determined to know her, Jack begins an investigation into Beth's past. When he uncovers the shocking truth, and a local woman is viciously murdered, Jack puts his own life on the line to keep Beth and her children safe.
She Can Run is a sexy, satisfying debut from award-winning author Melinda Leigh, packed with enough suspense and romance to get even the tamest heart racing!
My Review
This is my first book from the author Melinda Leigh, and I will say it will not be my last.  I am now addicted to her She Can novels.  I need a break from the paranormal every once in a while and I am due to read "She Can Tell" the 2nd book in Melinda's She Can series…but I wanted to read the first book in the series first.  I have a problem reading out of order, even when people tell me I can without being confused.  I have a huge pet peeve if I do not read in order.
Elizabeth Baker, aka Beth Markham, is on the run with her kids from her husband, Congressman Richard Baker since he nearly killed her one night when she found out the truth of what was going on with him. Poor Beth thought her life would be so much better.  She has lost her first husband to a car accident and thought it would be happily ever after with Richard.  Unfortunately, she was dead wrong and now must live with a different identity thanks to her Uncle James.  Uncle James sends her to a secluded place where she is supposed to be the care taken of his old friend Danny's house.  When she gets there, Danny has passed away and does not know if she will keep her job at the house since Danny's nephew is now the owner of the house.
Jack O'Malley, former Philadelphia homicide detective, did not even know about his Uncle Daddy hiring a caretaker, let alone, one that would bring her two kids along as well.  He decides to keep her as caretaker but finds her and her kids very mysterious.  Beth's daughter, Katie is scared to be around Jack and Ben seems to keep to himself as well.  Jack wants to find out the truth about Beth and her kids since she is living under his roof and taking care of things around the house.  He is forced to be at home since his incident in the force, and he will most likely never work in the field again.
When Jack finds out the truth about Beth and her kids, he will do anything to keep her safe as well as her kids especially when he is starting to develop feelings for the strong-willed woman who came into his life unexpectedly.
Not only is Jack trying to keep Beth safe, but he is also asked to help with a serial killer case that hits close to home.
"She Can Run" is definitely a great first book to the series that opens up with a lot of suspense, mystery, and romance.  I loved the fact that Melinda Leigh kept me on the edge of my seat because she not only had a killer on the loose where Beth and the kids were now living, but Beth was dealing with her past trying to catch up with her.  I was trying everything to figure out who the killer was in town.  It had to be someone close by and once the clues came together, I was in shock to find out who it was.
The other storyline about Beth and her husband that she was trying to run from, that had a secret to it as well.  Let's say be prepared for lots of twists and turns in this book which made it hard to put down, at least for myself.
I loved Beth because even everything that she has gone through, she still managed to keep her strength.  The only time she showed weakness was when she was trying to sleep and when she was afraid to be touched. She was meant to meet someone like Jack because she had not been with someone who showed how he cared since her first husband passed away.
Jack had his ups and downs to him, but when he came down to his character, he opened up once he found out everything that was going on.  He had it hard for a while until he accepted what he needed to do after his Uncle passed away.
I am getting different points of views in this book and being in the head of Beth, Jack, Richard, and even the killer's head.  It was different.
I look forward to reading Melinda's next book, "She Can Tell" very soon since I need another romantic suspense tale that will keep me guessing who the killer could be and of course to have some romance to it as well.  =)  Melinda put some steam in "She Can Run" between Jack and Beth.  =)
I highly recommend "She Can Run" to readers who love the romantic suspense genre.  You'll want to keep clicking through your Kindle to find out the truth on what is going on and help solve who the killer is actually.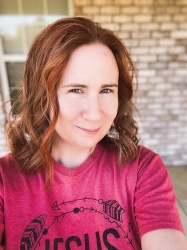 Latest posts by FranJessca
(see all)