Review: 'Supernaturally Kissed' by Stacey Kennedy
April 10, 2012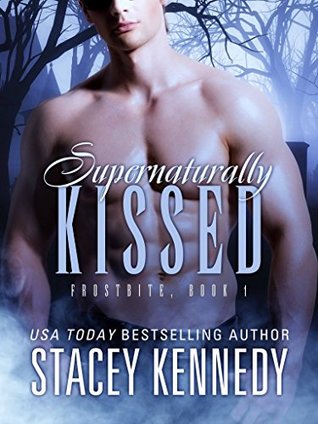 Supernaturally Kissed
by
Stacey Kennedy
Series:
Frostbite #1
Published by
Self-Published
on January 5th 2012
Genres:
Paranormal Romance
Format:
eBook
Source:
Purchased
Goodreads
Purchase at
Amazon

Ghosts harass and annoy Tess to save their souls. Sometimes she helps them. Other times she ignores them. But one ghost will give her no choice. Kipp, a former cop with the Memphis Police Department, will stop at nothing to gain her help, including using his ghostly charms to seduce her.
Tess must help solve the five-year-old cold case of Hannah Reid's disappearance, because solving the case will save Kipp. But a bigger problem presents itself. Tess is falling in love with a ghost. Now she must decide. Keep Kipp forever, or find the killer.
My Review
I've meant to read this book since it came out the beginning of this year.  I'm just now getting to it since I told myself last month, April would be my month of reading my OWN to-read books on Goodreads.  I have put Author Review Requests on hold for a bit.  My to-read books on my Kindle and my bookshelves are piling up way too quickly.  I also had to read this book since I received an ARC of Demonically Tempted.  I read "Supernaturally Kissed" so quickly; I had my husband baffled.  He is used to me reading swiftly when I had one child in the house, but now with an infant in the house too, he says I have superpowers. Gotta love him.  =)
This is my first paranormal romance involving a ghost as a handsome male character.  Yes, attractive, because I think Kipp is friggin' dreamy (yes…I know he's a ghost).
The female character, Tess has tried her hardest to ignore the ghosts she can see.  She's been seeing ghosts since her near-death experience.  Unfortunately, though, how can she say no to Kipp?  I definitely wouldn't be able to.
She's thrown into the world of the police force and solving a crime that happened five years ago.  How did she get thrown into this mess well, Kipp was killed by the Killer.  He was too close to cracking the case of what happened to Hannah.  It's up to Tess to figure out how to solve it but with the help of Kipp's cop buddies, who will think Tess is a lunatic at first.
Like I said before, how could she not resist Kipp.  The man can get you squirming in your seat with his sexy phrases and also with certain dreams that keep recurring in a girl's dreams.  Oh yes, romance is happening between Tess and Kipp…but in the end when they solve the case, Kipp will disappear and cross into heaven, right?
I loved the storyline that Stacey created for "Supernaturally Kissed."  She takes you into a different romance between two characters.  I know several readers will find it unbelievable and how can a living, breathing human have a relationship with a ghost…but it's all in the MAGIC of Fiction and what Authors can create. I love when Authors can create something different.  I did find the ending a little strange though.  You'll find out when you read it.  I'm still pondering on why that happened and know Tess is too.  I'm reading the second book now, even considering what the hell?
This was a short, quick read for me and I loved getting away from Vampires and Shifters for awhile.
I recommend this book to anyone who needs a break away from the usual paranormal romance, and this is definitely for the romance lovers out there. Also, recommend for someone who loves short books to read.  Yes anything under 200 pages to me is a quick read.
Now onto reading "Demonically Tempted" and finding out what happens next with Tess and Kipp.  =)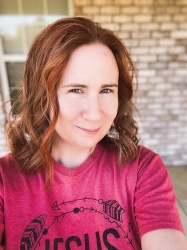 Latest posts by FranJessca
(see all)