Review: 'Sweet Ruin' by Kresley Cole
October 16, 2019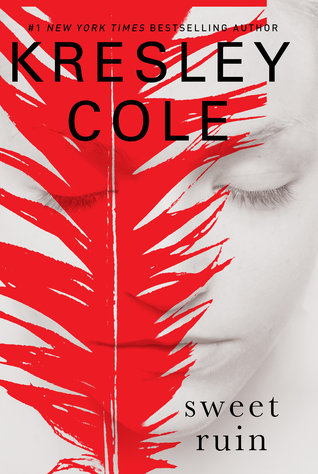 Sweet Ruin
by
Kresley Cole
Series:
Immortals After Dark #15
Published by
Gallery Books
on December 1, 2015
Genres:
Paranormal Romance
Format:
AudioBook
,
Paperback
Source:
Purchased
Goodreads
Purchase at
Amazon
|
Apple
|
Google Play
|
Kobo

An immortal assassin is caught between desire and duty...

A foundling raised in a world of humans

Growing up, orphaned Josephine didn't know who or what she was—just that she was "bad," an outcast with strange powers. Her baby brother Thaddeus was as perfect as she was flawed; protecting him became her entire life. The day he was taken away began Jo's transition from angry girl...
to would-be superhero... to enchanting, ruthless villain.

A lethally sensual enforcer on a mission
A threat to the Møriør has brought archer Rune the Baneblood to the mortal realm to slay the oldest living Valkyrie. Whether by bow or in bed, he never fails to eliminate his target. Yet before he can strike, he encounters a vampiric creature whose beauty conceals a black heart. With one bite, she pierces him with aching pleasure, taking his forbidden blood -
and jeopardizing the secrets of his brethren.
A boundless passion that will lead to sweet ruin...

Could this exquisite female be a spy sent by the very Valkyrie he hunts? Rune knows he must not trust Josephine, yet he's unable to turn her away. Despite his millennia of sexual conquests, he can't ignore the unfamiliar longing she arouses deep within him.
When Jo betrays the identity of the one man she will die to protect, she and Rune become locked in a treacherous battle of wills that pits ultimate loyalty against unbridled lust.

I've meant to read Sweet Ruin since; it was released in 2015, but life got in the way of me reading the Immortals After Dark series. Now four years later, I've finally read Josephine's and Rune's book. Unfortunately, this book didn't grasp me like previous books have done in the past. I think it's due to the main characters. I was not fond of Rune and Josephine, especially their relationship. Rune is not my favorite male protagonist in the series due to him being a manwhore. He's with many women in his lifetime. Readers do get a glimpse into his life and how he became a manwhore, but it still not persuade me to like his character. He's over 1000+ years old, and he's an Immortal Assassin. In Sweet Ruin, his task is to assassinate Nix. (There's another reason why I didn't like his character. No one messes with Nix.) Unfortunately, he has a beautiful vampire distract him from his task, and he believes she may be a spy for Nix. Josephine is no spy, though. She's trying to live her life as a creature that she is still getting used to in this book.
Josephine's story starts from the beginning, where she's an orphan and is taking care of her younger brother Thaddeus. Unfortunately, one day, she ends up showing her real self and ends up losing Thaddeus. She's forced to stay away and ends up living her life as a superhero/villain, depending on how readers perceive in this book. She's not sure what she is as far as an immortal, but she knows she drinks blood. She also has another ability, but she's not familiar with it. When she meets Rune, she starts to realize there are more immortals out there. Rune is an experienced Dark Fae/Demon, and he is taken back by Josephine in the book. What he doesn't realize is she's very young and is new to this world. These two end up hooking up together to go after Nix, but Nix is not someone who will go down easy. This is one of many reasons why I love Nix because she's crazy and knows how to handle everyone. She does see things before anyone else does, and proof of this has happened in previous books.
Unfortunately, it took me a while to read this book because I couldn't get past Rune's character. He's an assassin who sleeps his way through women to get his way or get answers. Women crave him. Josephine even desires him but in different ways. Rune is supposedly poisonous, and he can never be with a woman without killing her. There's the instant-love between the characters, even though Rune denies the attraction. The very end of the book is what threw me off more with Rune. I know he's lived this way for eons, but he can find another way. Josephine deserved better. I did enjoy getting to know the other assassins in this book. I also loved getting to know Thaddeus more in this book since he was introduced in a previous book in the series. There was also the backstory of Jo and Thaddeus and where they are and where they come from, which was fascinating.
I'm going to take a break from reading the last two books in the IAD series, but I plan on reading them before the end of 2019. Even though this book was not my favorite, Kresley did introduce some critical points in this story about what is going on with the Immortal characters.
---
Story Rating: 3.5 stars
Steaminess Rating: 3 stars
Standalone or part of series: Part of series.
Do I recommend this book? Yes.
Will I read other books from the author? Yes.
Tropes/Elements: Fated/Eternal Mates; Age Gap
Hero: Dark Fae/Demon; Manwhore; Immortal Assassin; Abused
Heroine: Orphan; Vampire (Halfling); Outcast; Protective of her Little Brother

This post contains affiliate links you can use to purchase the book. If you buy the book using that link, I will receive a small commission from the sale. It will help sponsor future giveaways but costs you nothing extra. You can read the full disclosure underneath the Privacy Policy.
---
---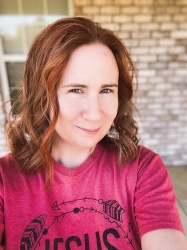 Latest posts by FranJessca
(see all)