Review: 'Targeted' by Kendra Elliot
November 5, 2020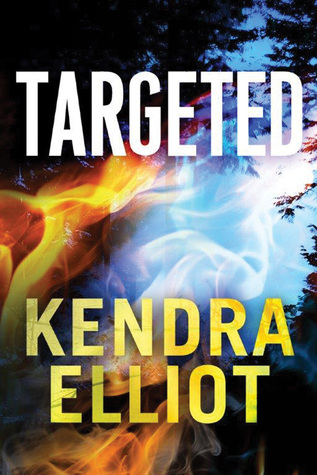 Targeted
by
Kendra Elliot
Series:
Callahan & McLane #4
Published by
Montlake Romance
on June 7, 2016
Genres:
Romantic Suspense
Format:
Paperback
Source:
Purchased
Goodreads
Purchase at
Amazon
|
Apple
|
Google Play

A Wall Street Journal bestseller
All Detective Mason Callahan wanted was a quiet fishing trip with the guys—a chance to get away and unwind before Halloween.
Until he finds the body of his boss, Denny Schefte, near their remote Oregon cabin. Now all he wants is to catch the sadist who slit Denny's throat and covered his face with a mask. Mason was the last person to see him alive and will stop at nothing to find his friend's murderer.
When the FBI learns of the mask left at the scene, they realize they have a serial killer on their hands—one who is targeting cops. They assign the case to Special Agent Ava McLane, despite her engagement to Mason. Barely recovered from her own nearly fatal injury and her sister's attempted suicide, Ava hopes she is ready to chase another killer.
But as she delves into the increasingly disturbing case, the killer may be closer than expected—dangerously close.
---
Targeted is the fourth book to Kendra Elliot's Callahan & McLane series. I've loved every book in this series. I look forward to returning to some of the characters in this book in another series that Kendra has written. I need to find out if Ava and Mason will get some time to themselves. They deserve it after everything they have gone through.
Storyline: Detective Mason Callahan is having a quiet fishing trip with the guys until he finds his boss's body near their remote cabin. Now, he has to be a witness to the investigation. His boss is not the only one killed recently that now has grabbed the FBI's attention. There are have been other murders or supposedly suicides of police officers/FBI agents. It's up to Ava, Zander, Nora (in charge of the investigation), and Mason (as a witness only) to investigate how the murders are tied together. This case is not going to be an easy one for any of them.
My Thoughts: First off, Kendra tends to write books that make you want to crawl into an underground cave, so you can get away from the crazy villains she comes up with within her stories. This book is no different. This time though, I'm worried about the main characters and the secondary characters in this book. The killer in this story is targeting cops. Seriously, Kendra, haven't Ava and Mason been through enough in the previous books. It's bad enough that Ava now has other drama in this book that was a shock for me. I need a mental vacation after reading this series. I felt for every character in this book after finding out they have a serial killer on their hands targeting their own. Kendra manages to make me cringe, also with reading the villain's POV. Readers have to figure out the character(s) who are behind it all.
Be prepared for a shocker. I did not expect where this story was going until Kendra finally unveiled it. I enjoyed every bit of this book. The only thing that bothered me was Jayne, Ava's twin, who I can't sympathize with this series. Some readers may find it means, but she did something unforgivable in this book. Poor Ava. I know she has to be there for her twin, but it's time to live her life, and I think she starts to realize it in this book. I'm thankful for the relationship she has with Mason. Throughout the series, Mason has helped her get through everything thrown at her. Ava and Mason are meant to be together. No more on my thoughts, though, because I don't want to spoil this book.
Standalone or Part of Series: It's part of the Callahan & McLane series, and I would recommend reading in order. You'll miss out on how Ava and Mason met in the first book and where they end up in the fourth book.
Would I recommend this book? Yes. I give this book 4.5-stars and recommend it to Romantic Suspense/Mystery readers out there. Eventually, Kendra's books end up having a HEA, but the main characters go through the darkest and twistest cases. Kendra doesn't disappoint, though, with her books filled with suspense, action, murder, and some happiness (at the end).
I'm catching up on all the books I've missed out on that Kendra Elliot has released that I haven't read yet. I'm determined to finish catching up. Kendra is one author that I look forward to her books because they take me away from reality for a while. (I need it right now since it's an Election year – 2020, and this year has not been that great.)

This post contains affiliate links you can use to purchase the book. If you buy the book using that link, I will receive a small commission from the sale. It will help sponsor future giveaways but costs you nothing extra. You can read the full disclosure underneath the Privacy Policy.
---
---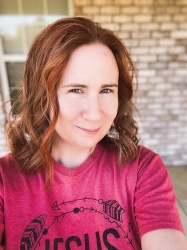 Latest posts by FranJessca
(see all)