Review: 'The Boyfriend Comeback' by L. Blakely
April 20, 2023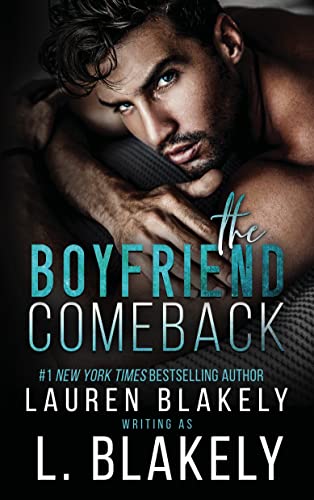 The Boyfriend Comeback
by
Lauren Blakely
Series:
Winner Takes All #1
Published by
Top Notch Boyfriend Books
on March 13, 2023
Genres:
Contemporary Romance
,
LGBT Romance
,
MM Romance
Format:
AudioBook
,
eBook
Source:
Kindle Unlimited
,
Purchased
Goodreads
Purchase at
Amazon
|
Barnes & Noble

Some men are just off-limits. Like, say, all the other football players in the league…
I have to stop replaying the one night I spent with my rival. Trouble is, that white-hot encounter with the other quarterback answered a lot of questions I've had about myself, but it also led me into this mess where he hates me.
I never showed up for our second date. Since, well, life happened, and the worst part is he'll never know how much that night meant to me.
But when I'm traded to his cross-town rivals, that's not the time to serve up my secrets to him either. My team's PR department wants to double down on our rivalry. I need to focus on football, not on my interest in men. Except, the more time I spend doing media appearances and charity events with the sexy, generous, popular guy, the hungrier I am to finish what we started.
It's a bad idea to knock on his door late one night. I could lose everything. He's probably not even home.
But when the door swings open and I'm face to face with the man I want desperately, I have a choice to make.
A standalone, enemies-to-rivals-to-lovers, second chance sports romance full of secrets, first times and forbidden love…
---
I've been a mood reader lately, not sticking to my TBR, and I noticed I had yet to read any of Lauren Blakely's MM romance series. The synopsis of The Boyfriend Comeback sounded like something I would enjoy. It also helped that it had two of my favorite tropes in a romance story: Rivals to Lovers (Enemies to Lovers) and Second Chances. I'm a sucker for both tropes, and I always enjoy anything Lauren Blakely writes.  
Storyline/My Thoughts: There is a prequel story, The Boyfriend Kickoff, that is included before The Boyfriend Comeback that introduces the MCs and how they met and ended up having a falling out. It was a fast-paced read when I listened to it, and I enjoyed being introduced to the main characters and how they met. The full-length novel picks up later and goes into the storyline of two rival quarterbacks on different teams having a second chance at a romance, but not without dealing with what happened that night that Beck didn't show up for his second night with Jason. 
Jason hasn't gotten over Beck standing him up, and he feels it has to do with Beck not being honest with himself. Jason acts coldly to him whenever he runs into him at the gym or even on the show they do together that their bosses put together for them. Beck has a good reason for not seeing Jason that night over a year ago, and he wants to tell Jason the truth but is hesitant at first, and it also doesn't help that Jason doesn't want to hear him out. Jason can't be with Beck anyway because he'll put his career on the line if he falls for the rival quarterback.
I loved reading Jason and Beck's story and enjoyed the banter between the two because it was obvious how much they liked each other. Who did I like more, though? This a dual POV, so it was hard to pick who was my favorite, especially since I loved them equally but for different reasons. I loved Beck and how he had a crush on Jason before he met him. The second he is with Jason, he can't seem to get him out of his head and wants to prove how much he likes Jason. I loved Jason; even when he was being a butthead at first with Beck and not letting him speak up about the truth of that night, he thought Beck stood him up. Jason was initially stubborn in the book, but he came around, and I loved when he was Beck, not just with the flirting but the dirty talking side. The best scene was when Jason guided Beck to what he liked in the bedroom and vice versa.
The only thing that bothered me was the two characters had to keep their relationship secret due to the risks of their careers being on the line if their bosses, teammates, and fans found out that two rivals were with each other. I wasn't fond of them keeping it secret because these two were amazing with one another. I did understand why they did it, but one of them wanted it to be known they were together, but the other didn't want to risk it. There was also the break-up scene almost towards the end that was predictable. Other than that, I enjoyed my first MM romance with Lauren Blakely and gave it four stars and can't wait to read more from the Winner Takes All series. It was an adorable story between rivals meant to be together with much in common. Since the beginning of their story, I rooted for these two to be together, and I was happy when they finally stopped being stubborn (maybe one more than the other) and got their HEA.
Lauren already had me as an avid fan of her MF stories and now has me as a fan of her MM stories. The woman can write contemporary romance stories that live rent-free in my head.
Audiobook Review: I'm glad I decided to listen to The Boyfriend Comeback because I loved the narrators that brought Beck and Jason to life for me. Whenever I know Teddy Hamilton is the narrator, I automatically buy the audiobook. I love his voice. (No other explanation is needed.) This was my first book narrated by J.F. Harding, who was the voice of Beck Cafferty, and now I need to find other books he's narrated. I loved his voice too. I definitely recommend listening to this book by these narrators if you enjoy listening to your books. 
Standalone or Part of Series: It's part of the Winner Takes All series, but each book can be read as a standalone.
Steam/Spice: 🌶 🌶 🌶.5
Genre/SubGenre(s)/Trope(s)/Element(s): Romance. Contemporary Romance. MM Romance. Enemies to Lovers. Second Chance at Love. Sports/Football Romance. Forbidden Romance. Football Player MMCs on Rival teams.
Would I recommend this book? Yes. If you enjoy MM Contemporary Romance stories with two rival quarterbacks falling in love, this story may be up your alley. Is it football season yet? I'm now in the mood to watch football again because of Jason and Beck's HEA. I haven't watched football in a long time. (I'm a soccer girl.)
Favorite Quote(s): Everything feels so good. So right. And I want so much more. I want everything I've never had, and I want it with him.
"Want to spread you out on my bed and lick these tats. Then I'm going to give you the best head of your life."
Now, I'm just giving in to what my heart wants despite what my head says. And my heart wants him.

This post contains affiliate links you can use to purchase the book. If you buy the book using that link, I will receive a small commission from the sale. It will help sponsor future giveaways but costs you nothing extra. You can read the full disclosure underneath the Privacy Policy.
---
---
---
Ultimate favorite scene goes to Jason's cat named Taco who later gets called 'Cockblocker.'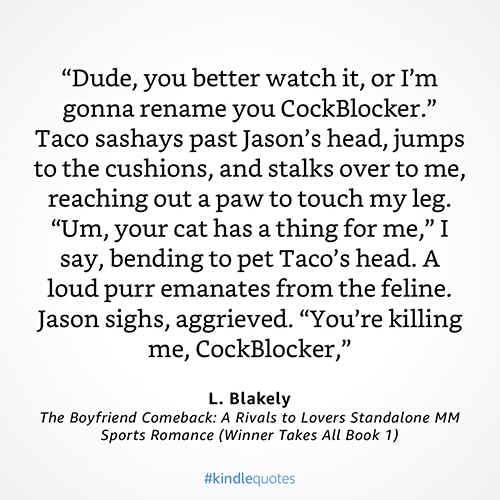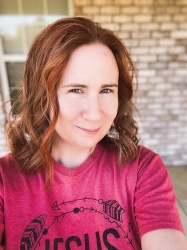 Latest posts by FranJessca
(see all)