Review: 'The Finish Line' by Kate Stewart
April 1, 2022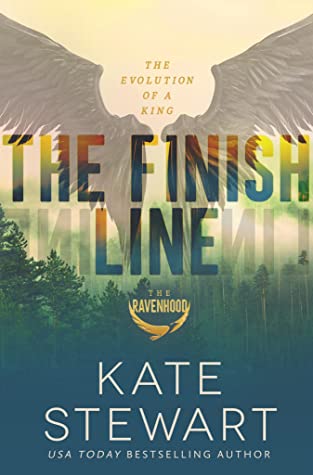 The Finish Line
by
Kate Stewart
Series:
The Ravenhood #3
Published by
Self-Published
on January 27, 2021
Genres:
Dark Romance
,
Romantic Suspense
Format:
eBook
Source:
Kindle Unlimited
Goodreads
Purchase at
Amazon

Secrets and Lies...
I've lived the entirety of my life wrapped up in subterfuge for one purpose—revenge.
Through the years, I lived more as an enigma than a man.
For so long, I denied I had a beating heart of my own.
Until her. Until she unearthed the starving vessel inside, forced me to acknowledge it, forced me to understand that I'm capable of bleeding the same as any other.
For that, we paid. We're still paying.
Yet, she demands it still, the useless heart of the ruthless thief and shameless villain she fell for. My fear is, I'm no longer that man.
With the lies I've told, the life I've led, my mistakes are beginning to catch up with me, day by day, one by one.
This is my last chance, and I have no intention of losing her again, but as the deception of my past starts to unravel and close in, shedding my humanity may be the only thing that can save us both.
Maybe it's already too late.
---
(Possible spoilers in the review; please make sure to read the books before reading this review. I'm going to try not to spoil anything.) Another book I finished a while ago and held off on reviewing—the Finish Line by Kate Stewart, the last book in the Ravenhood Trilogy. This trilogy is the first ever that I've read that received five stars. Each book is five stars, in my opinion. I'm still thinking about each one of the books. 
My Thoughts: This one, though. The third and final book. I needed this book. I required the whole story and complete closure of it. I needed Tobias King's POV because he drove me mad in Exodus on how he treated Cecelia. Now, I know what he was going through and what he went through in the past. I knew why he pushed Cecelia away constantly and wanted to protect her from the beginning. This man and his brother. Don't let me forget about his brother. Dom will forever live in my heart. I know he's a fictional character, but I don't care. I still think to myself about what could've been if what happened didn't happen, but after reading the third and final book, Cecelia was meant to be with Tobias. 
If you read Exodus at the ending, you would've found out that Cecelia was living her life without Tobias at first. She gave him a choice, and he didn't choose her. She walked away and lived on without him and the rest of the Ravenhood men. He finds her, though, and finally decides to fight for her. This is where Finish Line picks up, but Cecelia will not open her heart to him at first. She will continue living her life, and he will be furious with her every step of the way.
I loved Cecelia in this book and how she refused to give in to Tobias. She couldn't trust him, and I didn't blame her. She let him know how much he broke her. She even got herself a dog named Beau, who drove Tobias crazy at first since Beau was very protective of Cecelia. 
There were several flashbacks of Tobias from his past when he was a kid to the present day. Tobias goes into detail about how the Ravenhood started and what he was doing in France while his brother, Sean, and Tyler were in Triple Falls. Tobias was creating an empire to take down the bad guys, including Cecelia's father and what he did to his and Dom's parents. Tobias didn't have it easy, and he ends up working for someone in France who is pissed with him for choosing to stay in Triple Falls while he's with Cecelia.
The threat of Tobias's past still threatens his life with Cecelia, and he will eventually tell her the truth about everything. He's supposed to be on vacation from the Ravenhood, but he knows someone is still targeting him and will possibly go after Cecelia. He will do anything to keep her protected.
So many secrets are revealed in this book that left me shook. I loved every bit of everything being shown. I didn't particularly appreciate reliving a particular scene from Exodus, though. It broke me again. It also broke me at the end of the book. My heart will never recover, but I'll get through it. I'll reread the books because they are worthy of many rereads in the future.
The ending. I won't give anything away, but I'm proud of Cecelia. She proved she was Tobias Queen to his King. I love Tobias and Cecelia together. Favorite Book Couple of all time. I think so, at least for me.
I give this book five stars. (The whole trilogy is five stars, actually.)
Standalone or Part of Series: It's part of the Ravenhood Trilogy, and I would highly recommend reading in order.
Steaminess: ⭐️ ⭐️ ⭐️ 💫
Trope(s)/Element(s): Modern Robin Hood Retelling; Enemies to Lovers; Forbidden Romance; Age Gap Romance; Male MC Morally Grey Character(s)
Would I recommend this book? Yes. If you enjoy a modern Robin Hood Retelling with the tropes Forbidden Romance and Enemies to Lovers, you'll enjoy the Ravenhood Trilogy. Get ready for the ride of a lifetime, reading these books.

This post contains affiliate links you can use to purchase the book. If you buy the book using that link, I will receive a small commission from the sale. It will help sponsor future giveaways but costs you nothing extra. You can read the full disclosure underneath the Privacy Policy.
---
---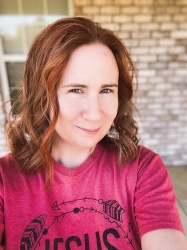 Latest posts by FranJessca
(see all)