Review: 'The Heart of a Killer' by Jaci Burton
October 23, 2011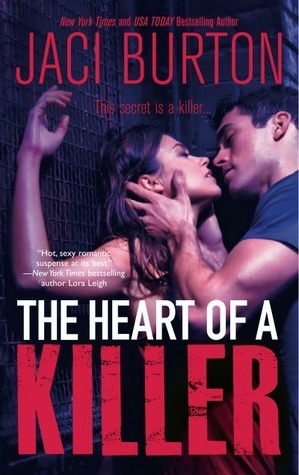 The Heart of a Killer
by
Jaci Burton
Series:
The Killer #1
Published by
Mira Books
on October 18th 2011
Genres:
Romantic Suspense
Format:
eArc
Source:
Netgalley
Goodreads
Purchase at
Amazon
|
Apple

No one said coming home would be easy. But for Dante Renaldi, it's murder.
Before the Special Forces hero has even unpacked his bags from twelve years of active duty, he's embroiled in murder—corpses bearing the brutal trademark he's seen only once before—on the worst night of his life.
The last time Detective Anna Pallino saw Dante Renaldi, they were in love. Now, he's part of the connection to a string of fresh homicides and a horrible assault that Anna only survived thanks to him.
More than anything, Anna wants to trust Dante. But as the bodies and the coincidences stack up, Anna will have to decide, and fast: Is the man she owes her life to the very same one who wants her dead?
My Review
(Originally Reviewed on Mrs. Papillion aka "The Book Worm")
My first real romantic suspense novel without the paranormal being involved and what are my thoughts well, don't look at the rating score I gave this book as being bad. Don't get me wrong, I liked this book. I liked the suspense to it, and I liked how the book took a twist at the end that I wasn't expecting. As far as the sex scenes and some of the actual action to the book, I wasn't impressed. I'm more into hardcore sex scenes, but this book was about capturing the killer on the loose.
Twelve years ago, the character, Anna Pallino was attacked in the alley behind her ice cream shop she worked at when she was 16 years old. She never got over the attack and still suffered from panic attacks. She had her four best friends there during the attack that went after the attacker for her that night. They thought though they had done something the attacker that could send them all back to Juvie, so that night two of the guys went their way and two of the guys stayed behind to watch over Anna. Anna even changed her career choice and became a cop to help her over that night.
What Anna doesn't know is that night would relive itself 12 years later, but this time it would involve her best friend's foster father and a few other close ones in her life. Her best friend/lover, Dante comes back from 12 years of being away. She wants him to know that she has changed and he can't just win her heart over again. Dante, of course, hasn't stopped loving Anna. Their chemistry in this book was terrific. You could tell after 12 years of being away from each other they had some serious tension between them both. When they finally give in to each other, it's much needed. Dante is very gentle and loving towards Anna and very protective still. He knows how much she has gone through and he takes it slow with her when she is ready. I think that is why I loved his character the most. (But also because he had a mystery to him that every other character was trying to figure out). Anna, of course, I loved her because she was strong even when she was attacked 12 years ago. She takes her cop job seriously and always tells people; she doesn't need backup. She can take care of herself.
When the killings keep piling up in the book, and the killer starts targeting Anna's friends and starts leaving her love notes and flowers on her doorstep Anna has to look back 12 years ago to find out who the killer is because something isn't adding up. What she finds out surprises her and even her four guy friends.
What Jaci Burton does though, makes you as a reader go. WHOA, I wasn't expecting it to be that character. I had to re-read a few sentences in the book to make sure I got the killer's name right. I couldn't believe it. I think that is what made me interested in this book the most.
I recommend this book to all the romantic suspense lovers out there. As for the usual readers who love paranormal romance and are expecting some major heated love scenes remember, not every author is the same. Jaci Burton is a fantastic author. I definitely liked this book, but it wasn't my fave of the year. I do look forward to the next book in the series and hope the next character Jaci writes about is Gabe. He had a mystery to him, and I want to know why he chose the job he did in this book after that attack 12 years ago. I think he's hiding something.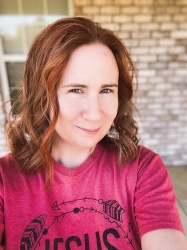 Latest posts by FranJessca
(see all)