I received a complimentary copy of the book from the publisher in exchange for an honest review. This does not affect my opinion of the book or the content of my review.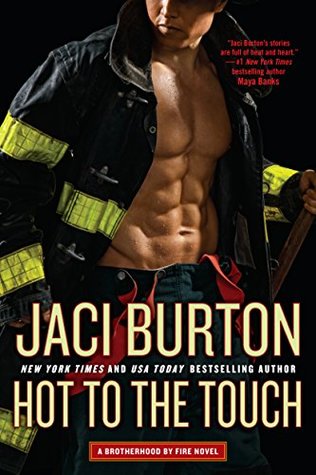 Hot to the Touch
by
Jaci Burton
Series:
Brotherhood by Fire #1
Published by
Berkley
on May 7, 2019
Genres:
Contemporary Romance
Pages:
304
Format:
ARC
Source:
publisher
Amazon Kindle
|
Amazon Paperback
|
Audible
|
Barnes & Noble
|
Google Play
|
Kobo
Goodreads

Love burns white-hot in this first scorching romance in an all-new trilogy about a family of firefighters from the New York Times bestselling author of the Play-by-Play novels and the Hope series.
Firefighter Jackson Donovan doesn't look back--as a rule. So when his past comes roaring back to life in the form of not-so-damsel-in-distress Becks Benning, the last thing he wants to do is relive old times. No matter how tempting she makes it seem...
Now thanks to his two interfering brothers, Becks is living with them while she looks for a new place and tries to pick up the pieces of her tattoo business that went up in flames. Which means a grown up, smokin' hot Becks is in his house, sharing meals, and digging up old wounds. And despite his better judgement, the more time he spends with this smart, artistic, incredible woman the more he wants her in his bed--and his future.
Becks always had it bad for Jackson. Unfortunately for her, not much has changed--he's still honorable, hard-working, sexy as sin--and closed off. But there's more than one way to get to a man's heart and if Jackson doesn't want to recall old memories, she'll just have to help him make new ones. Because now that she's found Jackson again, she's not letting him go.
My Review Continue reading →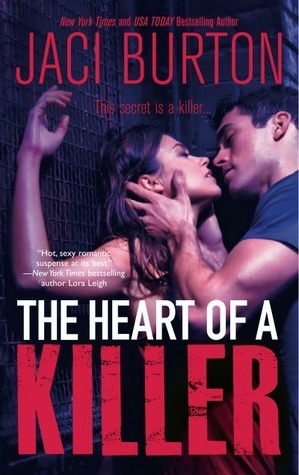 The Heart of a Killer
by
Jaci Burton
Series:
The Killer #1
Published by
Mira Books
on October 18th 2011
Genres:
Romantic Suspense
Pages:
407
Format:
eArc
Source:
Netgalley
,
publisher
Amazon Kindle
|
Amazon Paperback
Goodreads

No one said coming home would be easy. But for Dante Renaldi, it's murder.
Before the Special Forces hero has even unpacked his bags from twelve years of active duty, he's embroiled in murder—corpses bearing the brutal trademark he's seen only once before—on the worst night of his life.
The last time Detective Anna Pallino saw Dante Renaldi, they were in love. Now, he's part of the connection to a string of fresh homicides and a horrible assault that Anna only survived thanks to him.
More than anything, Anna wants to trust Dante. But as the bodies and the coincidences stack up, Anna will have to decide, and fast: Is the man she owes her life to the very same one who wants her dead?
My Review