ARC Review: 'Ignite on Contact' by Jaci Burton
February 6, 2020
I received a complimentary copy of the book from the publisher in exchange for an honest review. This does not affect my opinion of the book or the content of my review.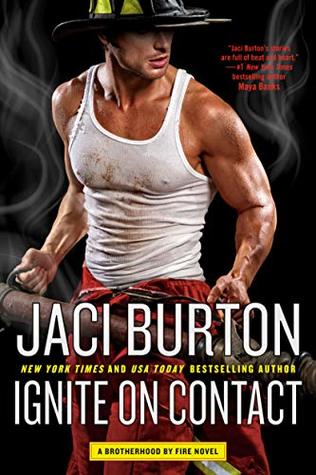 Ignite on Contact
by
Jaci Burton
Series:
Brotherhood by Fire #2
Published by
Berkley Books
on February 4, 2020
Genres:
Contemporary Romance
Format:
eArc
Goodreads
Purchase at
Amazon
|
Barnes & Noble

New York Times bestselling author Jaci Burton is back with a friends-to-lovers romance sure to melt hearts as one smokin'-hot fireman turns up the heat on love.
Relationships. Firefighter Rafe Donovan avoids them whenever possible. He loves dating women, but he makes sure they know up front that he's in it for fun, great sex and nothing more.
Fun. As an ER nurse and official caretaker of her disabled grandfather, Carmen Lewis doesn't have time for fun. But Rafe has been there for Carmen--and her grandfather--time and again, and he's clearly interested in her. She knows he's a player, but she's tempted by his charm and incredible body. And maybe a little fun isn't a bad thing, as long as she keeps her heart away from this fiery game she's enjoying with a very hot man.
Love. It doesn't take Rafe long to realize that until now he's only been playing at romance. With Carmen he feels searing passion and heart-tugging emotion for the first time. Now he has to convince Carmen that what they have together is the real deal.
---
Ignite on Contact is the second book in Jaci Burton's Brotherhood by Fire Trilogy, and it was a sweet and steamy Friends to Lovers story. If you read the first book, you would've been introduced to the Donovan brothers, who all live together. They were homeless together and ended up in a fire when they were younger and were adopted by a firefighter. They have been inseparable since they were younger.
This time readers will fall for Rafe Donovan since Jackson already received his HEA in the previous book. Rafe Donovan is one sexy firefighter. Unfortunately, he avoids relationships until he starts falling for Carmen Lewis, who is his neighbor. She also is the ER nurse that took care of him in the beginning book when he was injured during a backdraft incident. Carmen avoids relationships like Rafe does, but for other reasons. She was married once, and her marriage didn't work out. She believes every man is like her ex-husband and doesn't trust to get into a relationship. She also is a caretaker to her grandfather, who has been recovering from a stroke. She has too much on her plate to have a relationship. Rafe, though, is determined to show Carmen that he's not like her ex-husband.
What I loved about Ignite on Contact:
– The Friends to Lovers Romance. I love this trope.
– Rafe Donovan. He's known to be a ladies man and not having relationships, but he changes when he starts hanging out with Carmen. He falls hard for her, and he's determined to win her over. He's determination won me over.
– Carmen Lewis. I love a female protagonist that is independent and doesn't depend on someone else to take care of her. She's also very family-oriented and loves her grandfather.
– The connection between Rafe and Carmen. Rafe shows Carmen that not every man is like her ex-husband. Some very steamy scenes between Rafe and Carmen will require a cold shower afterward.
– I loved Carmen's Grandfather. He's honest and is trying to be independent after suffering from a stroke. His granddaughter is very protective of him.
What I didn't like about Ignite on Contact:
– The drama at the very end of the story and how Carmen reacted. Her grandfather even got on her about it.
– Rafe chasing after Carmen after what she did to him. She should've been the one chasing after him. She almost broke his heart.
Overall, this book gets 3.5 stars, and even though it may not be my favorite of the trilogy, I would still recommend it to the reader. If you watch Chicago Fire on NBC and you love reading firefighter romances, then I would recommend this trilogy. You do not have to read the first book, but you'll miss out on Jackson and Beck's story. I can't wait to read Kal's story next and find out who will win over his heart.
---
Story Rating: 3.5 stars
Steaminess Rating: 3.5 stars
Standalone or part of series: Part of trilogy, but I believe each book can be read as standalone.
Do I recommend this book? Yes.
Will I read other books from the author? Yes.
Tropes/Elements: Friends-to-Lovers; Firefighter Romance

This post contains affiliate links you can use to purchase the book. If you buy the book using that link, I will receive a small commission from the sale. It will help sponsor future giveaways but costs you nothing extra. You can read the full disclosure underneath the Privacy Policy.
---
---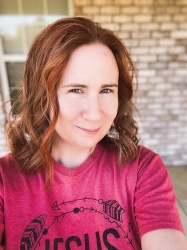 Latest posts by FranJessca
(see all)