ARC Review: 'Rebecca's Lost Journals, Volume 1: The Seduction' by Lisa Renee Jones
January 19, 2013
I received a complimentary copy of the book from the author in exchange for an honest review. This does not affect my opinion of the book or the content of my review.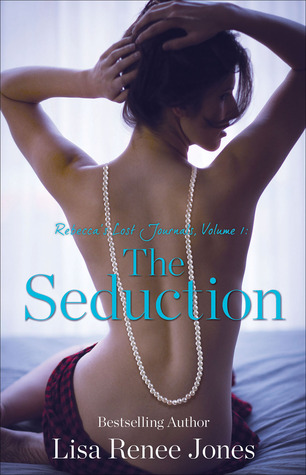 Rebecca's Lost Journals, Volume 1: The Seduction
by
Lisa Renee Jones
Series:
Inside Out #1.1
Published by
Simon and Schuster
on January 28, 2013
Genres:
Contemporary Romance
Format:
eArc
Source:
the author
Goodreads

NOW OPTIONED for Cable TV!
An Inside Out novella...
The secret life of Rebecca and the men who have seduced her. These are the journals Sara never sees, but you the reader, will!
Connection to The Inside Out Trilogy that has recently been optioned to STARZ for TV with Suzanne Todd (Alice in Wonderland w/Johnny Depp) producing and includes exciting clues for the series readers but stands alone as it's own exciting erotic story.
The Inside Out Trilogy includes IF I WERE YOU, BEING ME, and REVEALING US
In part one of Rebecca's Lost Journals, The Seduction, Rebecca meets the rich, darkly alluring man who will draw her into a passionate, intense affair and tempt her into erotic experiences she never thought she would dare.
**
My Review
I love reading short novellas, especially if they are in serial format.  This definitely was perfect because it gives you a sneak peek into the life of Rebecca and how she came to be in the BDSM lifestyle.  This first volume of 5 does not give you too much information, but just enough.  You are introduced to some key characters from "If I Were You"….especially Chris and Mark.
Rebecca's Lost Journals, Volume 1 is written in journal entries, so you feel like you are understanding the character Rebecca more and how everything came to be.
I do not want to give away anything, since this was only a 40 page serial.
If you have read "If I Were You", you'll definitely understand the book a little better after reading this Volume.  If you haven't, then it is perfect to read along with "If I Were You".
I am looking forward to reading the next Volume, which comes out next month.  =) Lisa Renee Jones definitely wrote this Volume perfectly…and I am anxious to see what happens next.   I need to find out what happens next to Rebecca in her journals.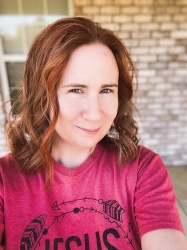 Latest posts by FranJessca
(see all)