Review: 'The Immortal' by Gena Showalter
February 4, 2023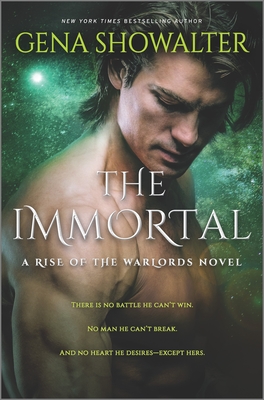 The Immortal
by
Gena Showalter
Series:
Rise of the Warlords #2
Published by
HQN
on February 1, 2022
Genres:
Paranormal Romance
Format:
AudioBook
,
Hardcover
Source:
Purchased
Goodreads
Purchase at
Amazon
|
Barnes & Noble
|
Kobo

New York Times bestselling author Gena Showalter delivers The Immortal, the second dark and sexy book in her Rise of the Warlords series, featuring a cold, merciless assassin and a stubborn harpy warrior... one fated to die by the other's hand.
Halo Phaninon, assassin of gods, is as cold and merciless as a machine. For victory, he crosses any line. When tasked to kill twelve of mythology's fiercest monsters in twenty-four hours, Halo eagerly accepts. Except, each morning he awakens to the same day, forced to relive new horrors. Only one other person retains their memory—the beauty who threatens his iron control.
Ophelia the Flunk Out hates her disaster of a life. She's the family disappointment, a harpy warrior without a kill and powerless—or is she? Nearly every night she's doomed to repeat her own murder, but each morning she arises to spar with Halo, the ruthless warlord increasingly determined to save her…and lure her to his bed.
Halo's insatiable desire for the stubborn Ophelia drives him wild…and he only craves more. If he remains in the time loop, they stay together. But if he escapes, they lose each other forever.
Don't miss Ruthless, the second book in New York Times bestselling author Gena Showalter's captivating and unforgettable Immortal Enemies series.
---
The Immortal is the second installment in Gena Showalter's Rise of the Warlords series. I was excited to be back in this spin-off world from LOTU that Gena Showalter has written with harpies (sometimes halflings) and warriors, especially after reading/listening to The Warlord. 
Storyline/My Thoughts: If you read the first book in the series, you would have been introduced to the Astra Warrior, Halo Phaninon. He's the ruthless assassin of the Warriors and has been tasked to kill twelve mythological creatures in a twenty-four-hour period. Here's the trick, though, he has to wake up every day living the same day until he completes his tasks. It's Ground Hog Day in this fictional world that Gena Showalter has created for her characters. I don't know how I felt about this happening in a book since I wasn't a fan of the movie Groundhog Day. Gena didn't make it unbearable with constant repetition for the characters. It may have been the same day for other characters in the series, but not for the MMC and FMC. They had already caught on to what was happening and were dealing with the tasks that the MMC had to endure and the FMC being stuck with him on his tasks. 
Ophelia, also known as the Flunk Out, since she has no kills on her belt as a half-harpy & nymph, is forced to live the same day with Halo, the pushy, alpha Astra Warrior. She has her own issues to deal with, and it boils down to the annoying god that wants to include her in Halo's tasks in a way that she is forced to keep secret from the warrior. She knows how to handle Halo, even if he is bossy and controlling at times with her.
I loved the storyline with The Immortal. Halo had to unalive twelve creatures that would have been the same creatures that Hercules unalived on his journey to be a god. There's a twist with the creatures, though, which I'm not spoiling for readers that have yet to read this book. It's a messed-up twist.
The thing that bothered me was the connection between the fated mates. I'm not fond of how Halo started this book and who he was with initially. Don't get me wrong; he changed after he met Ophelia and became an over-protective, sometimes overbearing male to her. I focused more on him taking on his tasks than wanting him to win over Ophelia. When it comes to Ophelia, she will not be my favorite of the series. She came off annoying to me. I wanted to like her, but her constantly keeping things from Halo drove me not to like her. I know it drives the story more to keep the drama going, but I can't handle FMCs that miscommunicate or refuse to tell the truth for their reasons. I'm sometimes not a fan of instant love in books. It depends on how it is written, which this trope is used a lot with fated mates, and I should be used to it.
This book was more plot-driven to me, which I was okay with since I was not fond of the characters as much. They had some qualities I liked but not all. I was more focused on what was happening in the book and how everything would finally be revealed at the end. The god behind everything is a friggin' driving me crazy, and I need to know what he is up to since he seems to be winning.
I think listening to the book may have affected my take on the characters, and I may reread it later instead of listening to it. The narrator didn't do it for me when listening to Halo and Ophelia's story. I wish it had been told with two narrators, which would have brought the characters more to life.
Overall, this book gets four stars. The storyline is what intrigued me with this one. It does have spice in the book, but not over-the-top spicy, like I'm used to from the LOTU series.
Standalone/Part of Series: It's part of the Rise of the Warlords series. Each book has a new couple, but I recommend reading the books in order.
Steam/Spice: 🌶 🌶
Genre(s)/Trope(s)/Element(s): Paranormal Romance. Fated Mates. Enemies to Lovers. Groundhog Day Storyline. Hercules Vibes. Alpha MMC. Half-Harpy/Nymph FMC. Assassin MMC. Reformed Manwhore MMC.
Would I recommend this book? Yes. You'll enjoy this spin-off series if you are a fan of Gena Showalter's PNR books, especially her LOTU series. I do recommend reading that series before diving into this series. I know some readers have read this series first, but believe me, you want to start with the Lords before diving into the Warlords books. You'll miss out on those sexy men and how Gena set up for this spin-off series.

This post contains affiliate links you can use to purchase the book. If you buy the book using that link, I will receive a small commission from the sale. It will help sponsor future giveaways but costs you nothing extra. You can read the full disclosure underneath the Privacy Policy.
---
---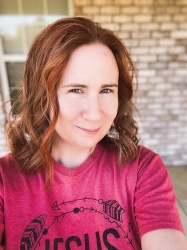 Latest posts by FranJessca
(see all)