Review: 'Vanished' by Kendra Elliot
October 7, 2020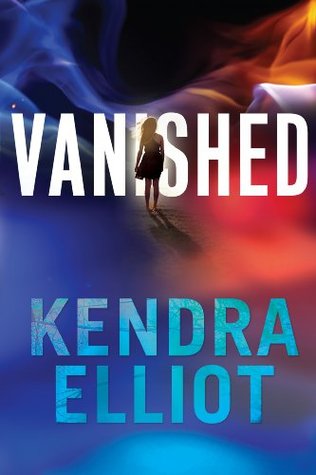 Vanished
by
Kendra Elliot
Series:
Callahan & McLane #1
Published by
Montlake Romance
on June 24, 2014
Genres:
Romantic Suspense
Format:
Paperback
Source:
Purchased
Goodreads
Purchase at
Amazon
|
Apple
|
Google Play

From Wall Street Journal bestselling author Kendra Elliot.
When an eleven-year-old is abducted on her way to school, the FBI doesn't waste a moment, sending agents to scour the area and embedding Special Agent Ava McLane with the distraught family. In the eye of the storm is local detective Mason Callahan, whose life is crumbling to pieces—he's related to the victim, and his longtime confidential informant has just been murdered.
Both he and Agent McLane hole up in the victim's family home. Every second counts in a kidnapping case, and the stakes keep rising the longer the girl is missing. As Ava and Mason struggle to hold the family together in their darkest hour, the two investigators find themselves drawn to each other.
2015 Overall Daphne du Maurier Award Winner
---
Kendra Elliot has been one of my favorite Romantic Suspense authors, and I can't believe I'm just now reading the first book to the Callahan & McLane series. Where have I been, hiding underneath a rock this whole time? Well, I could've been. I was working a 9-5 day job at the time this series came out. I have time to catch up on this series and check out any other books I've missed out on by Kendra Elliot since I'm a SAHM. (Here's hoping with the crazy soccer and ballet schedules my girls have during the school year.)
The first book, Vanished, introduces readers to Mason Callahan and Ava McLane. Mason Callahan is a local detective in Portland, Oregon, investigating the death of one of his CI's. He goes by the book and does his job very well. Unfortunately, he's going to be in the middle of the investigation of his CI's death since someone is trying to frame him for the murder. That's not all he's dealing with, though. His ex-wife, Robin, and her husband, Lucas, had their little girl kidnapped on the way to school one day. This is when Ava McLane gets involved because she's an FBI Special Agent. She's assigned to comfort the family during the kidnapping of their daughter and keep them informed on the progress of what the FBI is doing to find Henley. Mason will take some much needed time away from his job to assist his family in finding Henley. He will also be there for his son, Jake, who is home from college during this time. Jake is Mason's and Robin's son, and he's devastated over his sister missing. Once the FBI starts investigating, they deal with a kidnapper who puts them on a wild goose chase. The FBI also starts realizing Henley's kidnapping may hit closer to someone in the family than they realize.
Enough about the story because I don't want to give anything away. I was on the edge of my seat trying to figure out who the kidnapper was in the story and if the FBI would find Henley in time. There were also the characters Mason and Ava. These two had an instant connection, and I loved how well they worked together. Both have their drama in their lives, and they both start helping each other in that drama. They don't want to take away from the kidnapping, though. They want to find Henley. I loved these two characters. Kendra Elliot always manages to get me feeling for the characters because they feel like REAL people who I would love to know in person. I can't wait to follow along with Mason and Ava further in this series.
Be prepared to be blown away at the book's ending and find out who is behind everything. I figured it out after a bit, but that didn't stop me from reading the book. I felt for the person behind it all and felt upset about how they handled it all too.
Let me not forget to mention that Ava has a twin sister, and readers will get introduced to her in this book. She's not like Ava, and I feel for Ava and how her twin sister treats her. Thank goodness for Mason helping her.
Overall, this book gets 4.5 stars from me, and I highly recommend it to Romantic Suspense/Mystery readers out there. There's some romance in the story, but it's mild. I like how Kendra focuses on the storyline's drama and a small romantic storyline with Mason and Ava. (Hey, they just got introduced to each other, it's not like they are getting married. ?)

This post contains affiliate links you can use to purchase the book. If you buy the book using that link, I will receive a small commission from the sale. It will help sponsor future giveaways but costs you nothing extra. You can read the full disclosure underneath the Privacy Policy.
---
---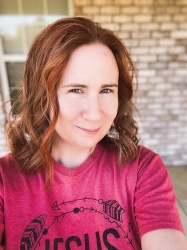 Latest posts by FranJessca
(see all)