Review: 'Walking on Her Grave' by Melinda Leigh
December 21, 2014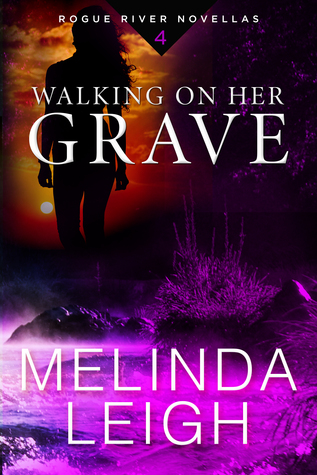 Walking on Her Grave
by
Melinda Leigh
Series:
Rogue River #4
Published by
Montlake Romance
on November 14, 2014
Genres:
Romantic Suspense
Format:
AudioBook
Source:
Purchased
Goodreads
Purchase at
Amazon

The electrifying conclusion of the romantic suspense novella series from Melinda Leigh and Kendra Elliot.

The sleepy town of Solitude, Oregon, has turned into ground zero for a turf war between the manufacturers and distributors of a lethal new drug. When a teenage witness disappears, social worker Carly Taylor must find him before he's silenced permanently.
Rogue County investigator Seth Harding wants to keep Carly, his estranged wife, out of harm's way, but she refuses to let his concern keep her from doing her job. When one of her young charges vanishes, Carly gets pulled even deeper into the deadly case, and Seth knows he must help her…even if it leads them right into the criminals' crosshairs.
Explosive and exciting to the last page, Walking on Her Grave is the fourth and final thrilling addition to the new romantic suspense series from Melinda Leigh and Kendra Elliot.

Walking on Her Grave is the last installment in the Rogue Rivers series, and Melinda Leigh did a fantastic job on concluding this suspenseful series. I was not expecting the ending to end the way it did, especially with who was behind the lethal drug that was going around in Solitude, Oregon. From the minute I started the series, I was anxious to find out if the Oregon town would ever figure out who was behind the deadly drug that was sweeping their town.
I loved from the beginning that Melinda Leigh and Kendra Elliot got together to write this series together. I love these authors stories. They are addicting to read, and they always leave you guessing who is the bad guy in their stories. Once you find out who the bad guy is, you ever wonder how the authors kept it hidden from the readers. (well at least this reader) This is precisely what happened in the Rogue Rivers series. From the beginning to end, the reader is left guessing who is behind it all.
Melinda continues Seth and Carly story in the last installment, and I was rooting for these two to get back together since the moment they were introduced in the second book. Poor Seth goes through so much in this book that he ends up hurt several times. I won't go any further because I don't want to spoil the series for someone who hasn't finished or even started the series.
If you haven't read this series, I highly recommend you do if you are a fan of romantic suspense. These books have a lot of suspense to them and some moments of romance between the two pairs of couples.
I give this book 5 stars and look forward to reading much more from these two authors.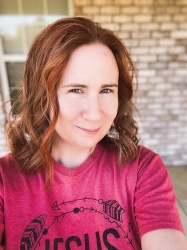 Latest posts by FranJessca
(see all)