Review: 'Wild About You' by Rebecca Jenshak
February 5, 2023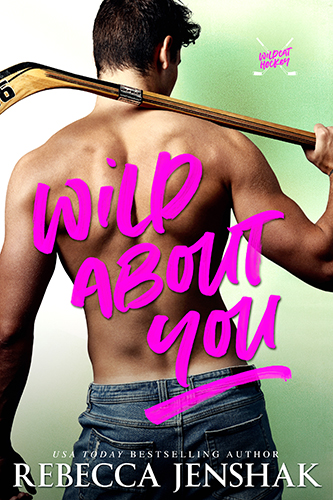 Wild About You
by
Rebecca Jenshak
Series:
Wildcat Hockey #2
Published by
Self-Published
on May 17, 2022
Genres:
Contemporary Romance
Format:
AudioBook
,
eBook
Source:
Purchased
Goodreads
Purchase at
Amazon
|
Barnes & Noble

A month ago, I was a rookie with the best stats in the league. I was traveling the world, playing hockey, and making more money than I ever dreamed.
Then my sister showed up on my doorstep, expelled from high school, with nowhere else to go.
I don't know the first thing about being responsible for a troubled teen, and the team jet isn't exactly kid-friendly.
Enter Piper. My sister's new teacher and nanny.
Smart, nurturing, and just as beautiful as I remember.
I fell in love with her four years ago and never stopped.
Too bad she hates my guts.
We need her.
And this time, I'm not letting her go.
Wild About You is a full-length second chance romance with a grumpy NHL player, his teenage sister, and the ex-girlfriend he never forgot.
---
Wild About You is the second book in Rebecca Jenshak's Wildcat Hockey series. I love this series by Rebecca Jenshak and look forward to reading more from this author. It's a mission of mind to read her backlist. 
Storyline/My Thoughts: If you read Wildcat, you would have been introduced to the hockey team's youngest and sometimes grumpiest MMC, Tyler Sharp. He has a younger sister who likes to push his buttons at times and has every right to be grumpy, especially when he becomes the guardian of his sister, Everly. I, for one, felt for poor Tyler because, as a mother of a teenage daughter and a preteen daughter, they can push buttons. He's an amazing big brother, though, taking care of his little sister when their mother wouldn't take care of her. He's juggling a lot with hockey and making sure his sister is doing what she should be doing, like attending high school. He can only do so much, especially when she gets in trouble at her new high school. When he retrieves his sister and finds out what she did, he runs into his ex-girlfriend, Piper Vaugh. The girl that he loved and ended up breaking her heart due to his hockey schedule in high school. He never thought he would see her again, but she is now a student teacher at his sister's new high school. He will ask for her assistance regarding his sister since his sister seems to like Piper. 
One thing I love about this series by Rebecca Jenshak is that we get dual POVs so that readers will get the MMC and FMC's feelings. I love getting both characters' reactions to scenes and how they feel for each other, especially in Second Chance romances, which is what this book has as far as tropes. I'm a sucker for Second Chances, and Tyler and Piper definitely have feelings for each other after being apart for so long. Piper hesitates to be around Tyler again, but she has her reasons. Here's when Tyler stole the show for me in this book. This boy never got over Piper. His reason for breaking up with Piper back in high school was for good reasons. Tyler and Piper need to work out some issues in the book to be back together, which I was all for since these two were fated to be back together.
I loved the interactions between the hockey teammates and even the previous couple(s) in the book. I especially loved how Tyler's teammates helped out when it came to his sister. They became big brothers to Everly and were very protective of her.
This was a slow-burn romance, so readers must wait for any intimacy between the characters. Don't worry when it does come; you'll get some steam. 
Overall, I give this book four stars and look forward to reading the next Wildcat Hockey Player book. I need to know who the lucky women will end up with Ash, Jack, and Declan.
Standalone or Part of Series: It's part of the Wildcat Hockey series, and each can be read as a standalone.
Steam/Spice: 🌶 🌶
Genre(s)/Trope(s)/Element(s): Contemporary Romance. Hockey Romance. Sports Romance. Second Chance at Love. Slow Burn Romance. Hockey Player MMC. Grumpy MMC.
Would I recommend this book? Yes. If you love reading Sports/Hockey Romance stories where the main characters have a second chance at love together, this book is for you. Beware, the MMC is grumpy, and the FMC will not make it easy for him to win her over again.

This post contains affiliate links you can use to purchase the book. If you buy the book using that link, I will receive a small commission from the sale. It will help sponsor future giveaways but costs you nothing extra. You can read the full disclosure underneath the Privacy Policy.
---
---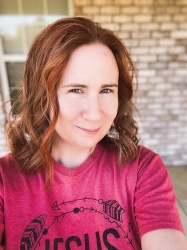 Latest posts by FranJessca
(see all)