Review: 'Wish List' by Sylvia Day
December 11, 2012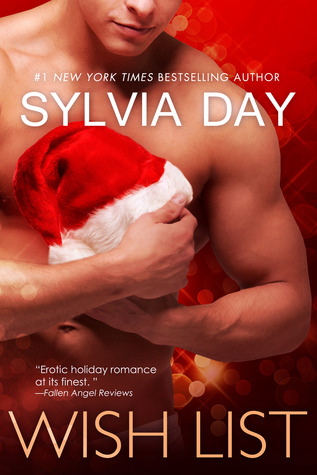 Wish List
by
Sylvia Day
Published by
Self-Published
on December 2, 2005
Genres:
Contemporary Romance
,
Erotic Romance
Format:
eBook
Source:
Purchased
Goodreads
Purchase at
Amazon
|
Apple

THE NEW YORK TIMES BESTSELLER
When Nicolas James draws Stephanie Martin's name in their law firm's Secret Santa exchange he knows he's in for a merry Christmas-if he can figure out what to give the woman he's wanted for months. When he works late and finds a crumpled piece of paper listing Steph's personal wish list, he knows he's in luck. Because all Steph wants for Christmas is him, in a number of naughty ways.
And not-so saintly Nick is going to make every one of her carnal wishes come true.
My Review
I was looking for a short Christmas themed erotic book that would capture my interest since I hardly read holiday-themed books.  "Wish List" by Sylvia Day (which initially was published in White Hot Holidays Vol 2) did not disappoint and now has me looking for other Christmas themed books.  I also did not want to miss out on an opportunity to read another book from Sylvia.
Stephanie Martin has had feelings for Nicolas for a while now but never thought it would work out because Nick is too much of a playboy.  He goes through women like crazy.  At the annual Christmas party for their law firm though, Stephanie opens up her Secret Santa gift, and to her amazement, she is about to get one of her Christmas Wish List items crossed off.  How did Nick know about her secret Wish List…she'll only be able to find out if she asks him.
Nicolas has been trying everything to capture Stephanie's interests.  He has been flirting with her for the past months, and all of his ex-girlfriends, friends and family members want to know why he does not ask Stephanie out.  He wants to make it unique and one night when he comes across a crumpled piece of paper with some wishlist items that include his name now is his shot to win over the beautiful and sexy co-worker he has had eyes on forever.
I thought Wish List was a very erotic, sexy, fast-paced read that I had a hard time putting down.  I read it in less than an hour.  I enjoyed the storyline of having a naughty wish list being fulfilled.  Makes me want to create my own instead of having an actual gift.  Watch out, hubby.  =)
Nicolas could be every woman's dream come true when it came to fulfilling wish lists and making dreams come true and the ending I teared up on when he found out the truth on why Stephanie was so distant and why she did not think a real relationship would work out between them.  Nicolas though, fought hard to win her over.
It may be a short read, but Wish List will keep anyone warm during the cold winter nights for just a short while and maybe who knows it will make you want to come up with your naughty wish list with your significant other….or even win over that special someone you've had your eye on for a while.
I look forward to reading more books from Sylvia very soon.  I'm a HUGE fan of her books, and this book is a must-read again for next Christmas.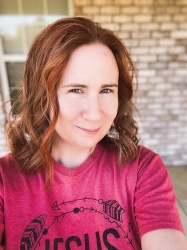 Latest posts by FranJessca
(see all)