Review: 'Wolf Trouble' by Paige Tyler
October 5, 2020
I received a complimentary copy of the book from Netgalley in exchange for an honest review. This does not affect my opinion of the book or the content of my review.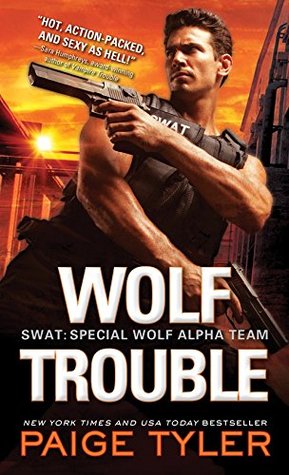 Wolf Trouble
by
Paige Tyler
Series:
SWAT: Special Wolf Alpha Team #2
Published by
Sourcebooks Casablanca
on August 4, 2015
Genres:
Paranormal Romance
Format:
eArc
Source:
Netgalley
Goodreads
Purchase at
Amazon
|
Apple
|
Google Play
|
Kobo

He's in trouble with a capital T...
There's never been a female on the Dallas SWAT team and Senior Corporal Xander Riggs prefers it that way. The elite pack of alpha male wolfshifters is no place for a woman. But Khaki Blake is no ordinary woman.
When Khaki walks through the door attractive as hell and smelling like heaven, Xander doesn't know what the heck to do. Worse, she's put under his command and Xander's protective instincts go on high alert. When things start heating up both on and off the clock, it's almost impossible to keep their heads in the game and their hands off each other...
---
I've had Wolf Trouble by Paige Tyler on my TBR list since 2015. I can't believe I never read it in 2015, but that was the year my job took off, and I didn't have much time to read anymore. Boo! I've decided though I'm going back through my TBR and catching up on reading/reviewing books. It's time to shorten my TBR. Ha! My list will never shrink with all these great books authors write, especially Paige Tyler.
Female Protagonist: Khaki Blake is one kick-butt character, and she's not your ordinary police officer. She's a werewolf. She's one character that I adored in this book because she's confident, brave, and determined to be on an all-male SWAT team.
Male Protagonist: Xander Riggs is the Senior Corporal of his Squad on the SWAT team. He is one character that kicks butt too. He's a jerk initially, especially to Khaki, but then turns into a love-sick werewolf.
Storyline: The storyline for this book was page turner for me. Here it is the female protagonist, Khaki Blake is recruited into an all male SWAT team thanks to Gage the Alpha leader of the pack and SWAT team. Gage breaks it to her that she's a werewolf. She had no idea what she was, but she knew she was special compared to other police officers she worked with at her old job. She's not a character you try to mess with because she can handle herself, especially after dealing with a jerk of an ex-boyfriend who made her life heck after she broke up with him. He literally put her in danger too many times since they were both police officers at the same police headquarters. He won't matter anymore after she moves to Dallas. Now she has to deal with her new Squad Leader and team that are all men and turn into werewolves. Xander though makes it difficult for her, but that's because he's confused on his reaction to her. He has no idea that Khaki is his fated mate until later on in the story. Enough, of telling the story though. Be prepared when you read this book because the SWAT team is dealing with some tough situations and the ending will leave you in shock on what happens.
Steaminess: There's quite a bit of steam between Xander and Khaki when they do hook-up. They can't seem to stay off of each other. 😉
Standalone or Series: It's part of a series, but can be read as a standalone.
HEA: Yes.
Trope: Fated Mates.
Would I recommend this book? Wolf Trouble brings me back to my love of the Paranormal Romance genre and werewolves. I would recommend this book to PNR and UF readers out there. If you enjoy books with werewolves that work in SWAT and are all sexy and alpha, this book/series is for you. I give this book 4.5 stars and can't wait to catch up on this series. I can't believe it took me this long to read the second book in this series. I love Paige Tyler's books.

This post contains affiliate links you can use to purchase the book. If you buy the book using that link, I will receive a small commission from the sale. It will help sponsor future giveaways but costs you nothing extra. You can read the full disclosure underneath the Privacy Policy.
---
---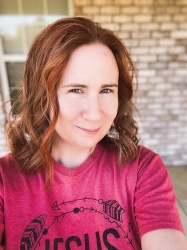 Latest posts by FranJessca
(see all)