I received a complimentary copy of the book from the blog tour host in exchange for an honest review. This does not affect my opinion of the book or the content of my review.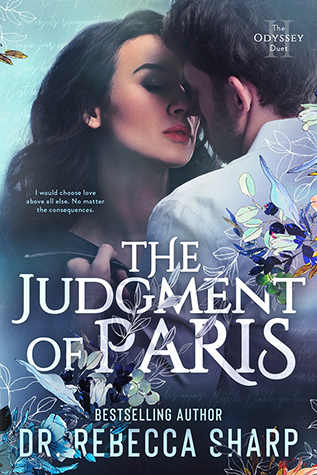 The Judgment of Paris
Series:
The Odyssey Duet #2
Published by
Self-Published
on July 9, 2019
Genres:
Contemporary Romance
Format:
eArc
Goodreads
Purchase at
Amazon
|
Apple

Love is honorable but selfish. Love is a record of my wrongs.Love had fractured in trials but held on for the truth.
And the truth was he'd hurt me, yet I loved him. He'd left me, yet I followed him. But I was done with Léo Baudin. And as soon as the semester was over, I would be done with Paris. But until then, I would learn the rest of his secrets. The ones they whispered about behind his back. The ones that had the entire city watching his every move. The ones that held him hostage. But to know his secrets meant to know him. And to know him was to fall further for the man who'd already hurt me so much. I hated him for breaking my heart, but I should've learned by now that the things we loathe become the things we love. And just when I thought there was nothing left to keep us apart, the ghosts of his past came back to life with a truth neither of us could have expected. And lies that neither of us could imagine. As each layer unraveled, the choice between power and wisdom and love grew greater. And the consequences of our decision would be the judgment of this city.
But when all else fails, love always hopes. Against all odds, love always perseveres.
The Judgment of Paris is the second book in the Odyssey Duet. It is necessary to read The Fall of Troy (Book 1) first.