Review: 'The Fall of Troy' by Dr. Rebecca Sharp
July 5, 2019
I received a complimentary copy of the book from the blog tour host in exchange for an honest review. This does not affect my opinion of the book or the content of my review.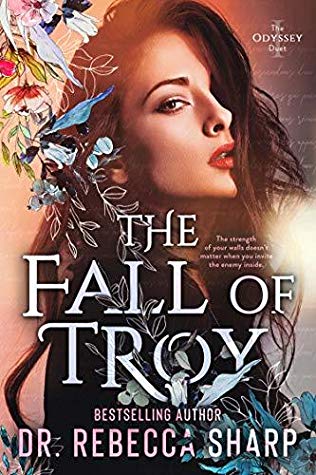 The Fall of Troy
by
Dr. Rebecca Sharp
Series:
The Odyssey Duet #1
Published by
Self-Published
on May 21, 2019
Genres:
Contemporary Romance
Format:
eArc
Goodreads
Purchase at
Amazon
|
Apple
|
Google Play

From bestselling author Dr. Rebecca Sharp comes an enemies-to-lovers epic romance with a forbidden twist...
Love is angry. Love is blind. Love is envious and loathful.And I loathed Léo Baudin. My new art professor. My enemy.I didn't move to Rhode Island for this. I came to forget the Troian Milanovic I'd left behind and start fresh where the damage and betrayal couldn't follow.But Professor Baudin wouldn't let me.Cold. Caustic. Captivating. He didn't just push my buttons... He lit them all up with the indifferent smirk of an aristocratic French asshole. But how much I loathed him only made my need for him stronger. To have him would be either victory or loss. There would be no compromise.To have him would be war.So I fought back. But I was Troy. And he was the wooden horse, full of dangerous secrets I never saw coming. I was the one who invited him inside my walls, celebrating without seeing through his disguise. And under the cover of darkness, he laid siege to my body, my mind, and finally, my heart. The first may be a myth, but this time the history books would show that if Troy fell, it was with her all.
The Fall of Troy is the first book in the Odyssey Duet.
The Fall of Troy is the first book to Dr. Rebecca Sharp's Odessey Duet, and I must say this book was hard to put down. I was not expecting some of the scenes in this book. Be prepared for some steamy scenes between the two protagonists. You may need to take a cold shower after reading this book.
At first, the book starts off with the female protagonist, Troian (Troy for short) finding out something that changes her life. By changes her life, I mean moving to a different state, attending a new school, and leaving behind everything she worked for when she was living with her father. The poor girl has not had it easy, and she is going to uproot and change everything to get over what happened at her father's house hopefully. Unfortunately, it's not going to be easy since she is forced to see a therapist and then ends up falling for someone she shouldn't in her life.
This book is a forbidden romance with student/teacher trope, and there is a significant age gap between the characters, but it's never detailed. (I love age gap romances, so it doesn't bother me.) The sexy teacher in this book is Troy's enemy since he has some issues of his own in this book. I didn't like his character at first in this book because of how he treated Troy. He has some severe anger issues, and he takes it out on everyone. He has his reasons, though, and readers will find out when reading this book. Léo Baudin is teaching thanks to his friend temporarily, but he never expects to fall for one of his students. He does everything to scare her off, and there's even one scene where Troy finds herself in a weird situation that involves the professor.
There will be some very uncomfortable moments in the book that some readers may not like in the book. Some readers though, may enjoy those scenes. Let's say Léo doesn't make it easy for Troy in this book. There is a lot of tension and angst between these two characters that may drive readers crazy. The very ending of the book I knew was coming, but I still was ticked off how Léo handled it.
This book needs to be read before reading The Judgment of Paris since this a Duet. You will want to read this book. Trust me. If you don't you will miss out on the first meetings with the characters and the secondary characters in this book.
The Fall of Troy is the first book I read by Dr. Rebecca Sharp and will definitely not be my last. I enjoyed her writing style and I loved how she kept me on the edge of my seat with this book. Yes, the male protagonist drove me crazy, but so did Troy with how she handled certain situations too. I look forward to reading the next book, so I can find out what is going to happen next. I hope there is a HEA and it's one that I'm hoping for with the characters. Troy deserves happiness.
---
Story Rating: 4 stars
Steaminess Rating: 4.5 stars
Standalone or part of series: Part of Duet and highly recommend reading in order.
Do I recommend this book? Yes.
Will I read other books from the author? Yes.
Tropes/Elements: Enemies-to-Lovers; Professor/Student Relationship
Hero: Professor; Heartbroken/Damaged; Angry
Heroine: College Student; Broken/Damaged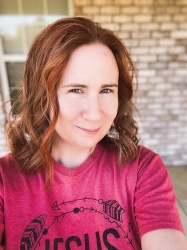 Latest posts by FranJessca
(see all)