Review: 'First Earl I See Tonight' by Anna Bennett
July 3, 2019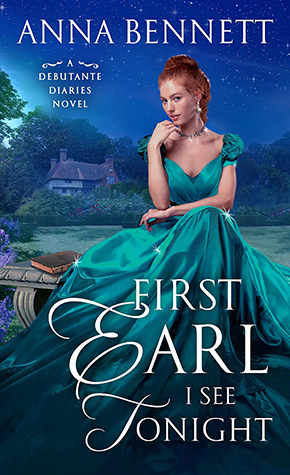 First Earl I See Tonight
by
Anna Bennett
Series:
Debutante Diaries #1
Published by
St. Martin's Press
on October 30, 2018
Genres:
Historical Romance
Format:
Paperback
Source:
Library
Goodreads
Purchase at
Amazon
|
Apple
|
Google Play
|
Kobo


An heiress with a daring proposal. An earl who's determined to resist her. And a love that just might be written in the stars…

Recently jilted by his fiancée, David Gray, Earl of Ravenport is not in the market for a wife. Even if Gray didn't have his hands full renovating his crumbling country house, it would take more than a bold marriage proposal from a headstrong young beauty to thaw his frozen heart. Gray is confident that spending a week at his ramshackle estate will change her mind about marriage, but every passionate moment he spends with her tempts him to change his…
A talented artist, Miss Fiona Hartley desperately needs her dowry money to pay off a blackmailer set on ruining her sister. The handsome earl seems a sensible choice for a husband…if only she can convince him that romance will play no part. But marrying in name only may prove difficult for Fiona. Gray can't help but be dazzled by her genuine warmth. Yet as their feelings deepen, Fiona's deadline looms. Will her secrets destroy them, or is true love their final destiny?
Thanks to my local library for the borrowed copy of First Earl I See Tonight by Anna Bennett, which didn't take me long to read as long as I made time to read it. I've had it on loan for a while from the library and wanted to make sure I finished this book before I dived into the second book in the series in July.
I told myself I would read more Historical Romance books this year after reading my first book by Courtney Milan. I was looking for another Historical Romance author and came across Anna Bennett's Debutante Diaries series books that sounded very promising. Without giving too much away from the story. Here is a book that is written about an heiress, Miss Fiona Hartley who is being blackmailed by an unknown person that wants money from her; otherwise, they will tell the truth of her sister.  The only way she can receive payment is by marrying someone. She proposes to an unlikely character who is damaged and doesn't want anything to do with her.
The Earl of Ravenport (David Gray) is not looking for a wife, especially since he had his heart broken by a woman not that long ago. Fiona though is remarkably persistent on winning over the Earl and will do anything for him to marry her. She won't tell him the truth on why she wants him to accept her proposal, but she will try everything to win him over. The Earl of Ravenport is a hard person to win over though, even when he's trying to scare Miss Hartley away. He invites her and her family to stay with him at his Fortress, which is a place that needs some work done to it. He's determined to fix it up to its original glory days for his grandmother.
Both characters are destined to be together, even if the Earl is stubborn in the story. The truth of why he's the way he is finally unveiled. He's had a rough beginning, and he doesn't want to let anyone in, even though he needs to let someone into his life. Fiona is one character who comes off as a Wallflower but is very daring. I adored her character because she loved her family and loved her art passionately. She doesn't let anyone stop her from her passions, even though she should shy away from it.
The blackmailer in the story was definitely not someone I expected at all. I was shocked to find out who was behind the blackmail of Fiona and her family.  I'm glad though that everything came together at the end for Fiona and David.
The story behind the debutante dairies will come to light too, and I loved how the author wrote Fiona's diary entries into specific chapters. Overall, this was a very enjoyable story and I look forward to reading the next book in the series since it's about Fiona's little sister.  The only thing that bothered me about the story was how the Earl handled the bad guy in the story. There should've been more to it. I was looking for justice at the end with the blackmailer since it was an awful thing that was done to Fiona. Poor Fiona has to go through that without confiding with someone until she had to in the story.
---
Story Rating: 4 stars
Steaminess Rating: 3 stars
Standalone or part of series: Part of series, but each follows a new couple.
Do I recommend this book? Yes.
Will I read other books from the author? Yes.
Tropes/Elements: Opposite's Attract
Hero: Earl; Damaged; Adores his Grandmother
Heroine: Artist; Loves Her Family;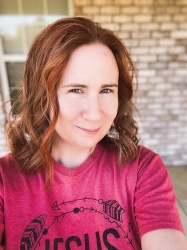 Latest posts by FranJessca
(see all)