ARC Review: 'SEAL Wolf Surrender' by Terry Spear
July 1, 2019
I received a complimentary copy of the book from the publisher in exchange for an honest review. This does not affect my opinion of the book or the content of my review.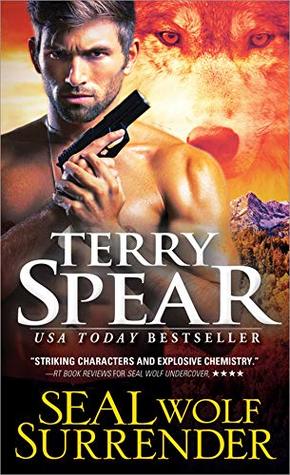 SEAL Wolf Surrender
by
Terry Spear
Series:
SEAL Wolf #6
,
Heart of the Wolf #27
Published by
Sourcebooks Casablanca
on May 28, 2019
Genres:
Paranormal Romance
Format:
eArc
Goodreads
Purchase at
Amazon
|
Apple
|
Kobo

For a shifter with no interest in she-wolves...he sure is territorial.
Wolf shifter and former Navy SEAL Brock Greystoke isn't interested in she-wolves. The last one in his life ambushed him with the intent to kill. So when he's tasked with helping his cousin's friend get to a wedding, he has no intention of getting involved with her...
She-wolf Natalie Silverton has inadvertently crossed a group of dangerous criminals, and she's in dire need of a bodyguard. Good thing Brock is there to protect her. At every turn, their work--and play--brings them closer to catching the criminals and to each other, but Brock will have to get them out of this alive if he has any hope of winning Natalie's heart.
SEAL Wolf Series: A SEAL in Wolf's Clothing (Book 1) A SEAL Wolf Christmas (Book 2) SEAL Wolf Hunting (Book 3) SEAL Wolf In Too Deep (Book 4) SEAL Wolf Undercover (Book 5)SEAL Wolf Surrender (Book 6)
What Readers Are Saying About Terry Spear: "Great paranormal romance with depth and dimension."--Night Owl Reviews for A Billionaire Wolf for Christmas "Excitement and suspense that will keep readers hanging on tight."--RT Book Reviews for Flight of the White Wolf, 4 Stars"Striking characters and explosive chemistry."--RT Book Reviews for SEAL Wolf Undercover, 4 Stars
I've been a fan of Terry Spear's books for a while now, but I haven't picked up one of her books in a while. I've missed her world of shifters though and I'm hoping to catch up on her books soon. I was excited to read Seal Wolf Surrender before I began reading it. Here it is I could fall in love with Terry's wolf shifter books again, especially since this one involved a retired Navy SEAL and a beautiful gardener. Neither characters are looking for mates, but they end up falling for each other when Brock Greystoke ends up being Natalie Silverton's bodyguard. This is of course after Natalie ends up dealing with some dangerous criminals who only want their suitcase back that she accidentally took from the airport. She was traveling to her best friend's wedding in Colorado and ended up in dealing with trouble and fears it will go back to her family.
The suspense of tracking down the criminals and also keeping everyone safe will keep the reader engaged in the story. Unfortunately, this book didn't grab me like other stories have done in the series. The relationship with the characters was not very emotional and seemed instant attraction due to how family, friends, and specific circumstances brought them together. Especially since both characters initially were not looking for love and it was more of a business relationship at first with the characters. I would love getting to know them even more in the story. I did enjoy the storyline and how the hero/heroine are investigating the bad guys/gals in the story. There are some intense moments between the villains and good guys in the story.
There is one thing I loved about this book, and that is how Terry brings forward previous characters in earlier stories into her current story. Bella and Devlyn happened to be from her first book in the Heart of the Wolf series, and I recognized them right away. Their story is one of the reasons why I fell in love with Terry's books. There was also Brock's brother and his mate, but I need to go back and read their story since I never got a chance to read their book.
Unfortunately, this may not have been my favorite book in the series, but it doesn't mean I wouldn't recommend it to other readers, especially if you enjoy PNR and wolf shifters. I always recommend Terry Spear's books.
Don't get nervous about how many books are in the Heart of the Wolf series and SEAL Wolf series because each book can be read as a standalone due to them following a new couple. Although you may end up missing out on some previous couples stories together, you can always go back and read them and not get confused.
---
Story Rating: 3 stars
Steaminess Rating: 3 stars
Standalone or part of series: Part of series, but each follows a new couple. Previous couples in the series will appear in the books. Each book can be read as a standalone with no issues.
Do I recommend this book? Fans of PNR and wolf shifters I would recommend this book/series.
Will I read other books from the author? Yes. She's one of my auto-buy authors.
Tropes/Elements: Fated Mates
Hero: Retired Navy Seal; Private Investigator
Heroine: Gardener; Business Owner with Parents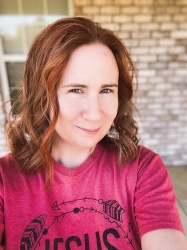 Latest posts by FranJessca
(see all)