I received a complimentary copy of the book from the publisher in exchange for an honest review. This does not affect my opinion of the book or the content of my review.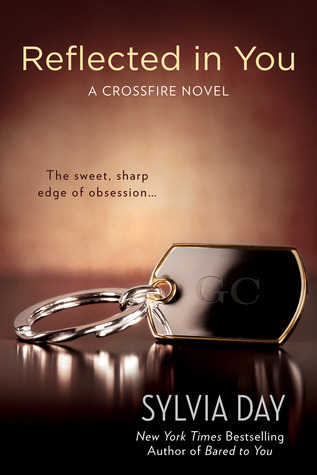 Reflected in You
by Sylvia Day
Series: Crossfire #2
Published by Berkley on October 23rd 2012
Genres: Contemporary Romance
Pages: 338
Format: Paperback
Amazon Kindle | Amazon Paperback
Goodreads


Gideon Cross. As beautiful and flawless on the outside as he was damaged and tormented on the inside. He was a bright, scorching flame that singed me with the darkest of pleasures. I couldn't stay away. I didn't want to. He was my addiction... my every desire... mine.
My past was as violent as his, and I was just as broken. We'd never work. It was too hard, too painful... except when it was perfect. Those moments when the driving hunger and desperate love were the most exquisite insanity.
We were bound by our need. And our passion would take us beyond our limits to the sweetest, sharpest edge of obsession...
My Review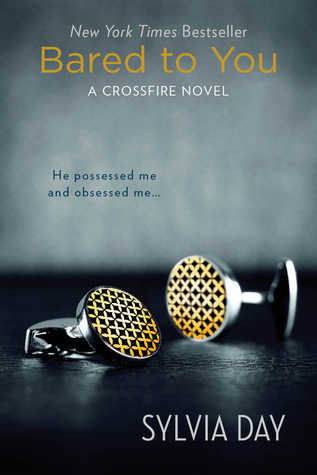 Bared to You
by Sylvia Day
Series: Crossfire #1
Published by Berkley on June 12th 2012
Genres: Contemporary Romance, Erotic Romance
Pages: 338
Format: eBook
Source: Purchased
Amazon Kindle | Amazon Paperback
Goodreads


From #1 "New York Times" bestselling author Sylvia Day comes the provocative masterstroke of abandon and obsession that redefined the meaning of desire and became a global phenomenon... "Gideon Cross came into my life like lightning in the darkness." "" He was beautiful and brilliant, jagged and white-hot. I was drawn to him as I'd never been to anything or anyone in my life. I craved his touch like a drug, even knowing it would weaken me. I was flawed and damaged, and he opened those cracks in me so easily Gideon "knew." He had demons of his own. And we would become the mirrors that reflected each others most private wounds and desires. The bonds of his love transformed me, even as I prayed that the torment of our pasts didn't tear us apart "
My Review