ARC Review: 'Calico Descending' by Keri Lake
October 29, 2019
I received a complimentary copy of the book from the author in exchange for an honest review. This does not affect my opinion of the book or the content of my review.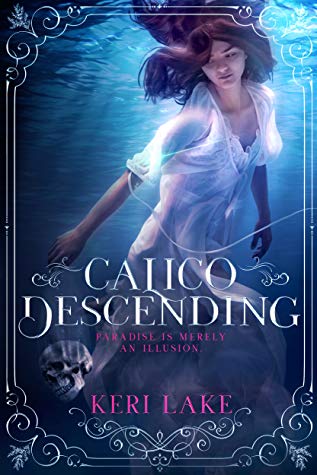 Calico Descending
by
Keri Lake
Series:
Juniper Unraveling #2
Published by
Self-Published
on October 29, 2019
Genres:
Dark Romance
,
Dystopian
Format:
eArc
Goodreads
Purchase at
Amazon
|
Apple
|
Barnes & Noble
|
Kobo

In a world of suffering and brutality, she's the key to his humanity ...
I was fourteen when I was sold to the men in black uniforms. Too young to understand I served a purpose beyond that of the other girls they'd taken.
For the greater good.
Now, after four years in Calico, I've seen more death and suffering than during my days of surviving out in the Deadlands against the threat of Ragers and famine. I didn't think this world could get any bleaker. Didn't think it could take any more from me than it already had.
Not until I finally learned my purpose.
That same day, I walked the dark halls in the bowels of this hell, where the suffering is in silence, and ghosts of the dead whisper through the walls. A place where nightmares are real.
A place where I met my Champion—the most revered Alpha in S-Block—locked away in his dark cell.
For the greater good.
He's their weapon, their only line of defense against the mistakes of the past: the mutations that could wipe out all of what's left of us.
Me, I'm his whipping girl. His reward for good behavior. And his punishment for acts of defiance.
Calico Descending is the follow up book to Juniper Unraveling, a full-length dystopian post apocalyptic romance.
SERIES READING ORDER: Juniper Unraveling (Book 1) Calico Descending (Book 2) Kings of Carrion (Book 3)
Welcome back to the dark, gritty, violent world that Keri Lake has created in the second book in the Juniper Unraveling series. The second book follows new characters in the same universe as the first book so that this book can be read as a standalone. This time we're introduced to Cali, who readers will get to know how she ended up in Calico. Calico is not a safe place. It's a place where young men and women are experimented on to find the cure of the 'Dredge' disease supposedly. Calico has some deep, dark secrets, though, and Cali is about to find out about some of those secrets.
Cali is one of the girls that will be lucky enough to be used for a more significant experiment for the Calico doctors. She is to help control Calico's powerful weapons. Those powerful weapons used to be young boys and men and now are being used for horrible experiments and scenarios. Cali's Champion, Valdys, is not someone she wants to meet at first, especially since she knows he's dangerous. Cali is forced to and ends up hurt, but not as bad as another girl with her Champion. Both Cali and Valdys are being tortured in different ways by the Calico doctors. They will have to lean on each other through it all.
Keri Lake had my emotions go haywire in Calico Descendingwith this dark, twisted world. I felt like I was on a roller coaster the whole time while reading this book, and I'm petrified of roller coasters. If you read the first book in the series, you would've found out that the Ragers may be dangerous zombie-like creatures, but it's the humans that are the bad guys. The doctors who have made the Champions and experiments on Cali are the monsters.
I felt for Cali and Valdys in different ways while reading this book. Cali for everything she went through before ending up in Calico and what happened while she was in the facility. There's also Valdys and finding out about him. Let me not forget about the other Champions too, but I don't want to give anything away.
Forewarning that Calico Descendingis Cali and Valdys's first book. The next one will be out on November 19th. The reason why there is another book is that the ending of this book leaves us hanging. If you enjoy Dark Dystopian Romance books, then this book is for you. I'm anxiously waiting for the next book, so I can find out what happens next.
---
Story Rating: 4.5 stars
Steaminess Rating: 4.5 stars
Standalone or part of series: Part of Series
Do I recommend this book? Yes.
Will I read other books from the author? Yes.
Tropes/Elements: Dystopian; Dark; Gritty; Violence; Zombies (Called Ragers)

This post contains affiliate links you can use to purchase the book. If you buy the book using that link, I will receive a small commission from the sale. It will help sponsor future giveaways but costs you nothing extra. You can read the full disclosure underneath the Privacy Policy.
---
---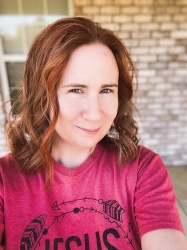 Latest posts by FranJessca
(see all)