ARC Review: 'Crown of Bones' by A.K. Wilder
January 5, 2021
I received a complimentary copy of the book from the publisher in exchange for an honest review. This does not affect my opinion of the book or the content of my review.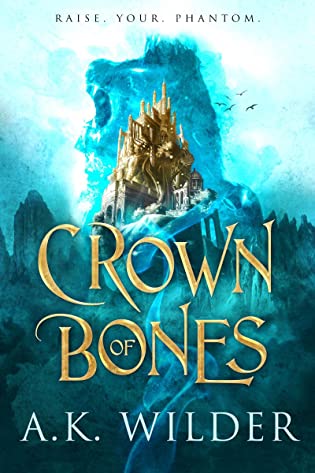 Crown of Bones
by
A.K. Wilder
Series:
Amassia #1
,
Crown of Bones #1
Published by
Entangled: Teen
on January 5, 2021
Genres:
Young Adult Fantasy
Format:
ARC
Goodreads
Purchase at
Amazon
|
Apple
|
Google Play
|
Kobo

Raise. Your. Phantom.
For fans of epic fantasies and sweeping adventures, this ensemble cast will immerse you in a world of unique magic, breathtaking action and unforgettable characters.
In a world on the brink of the next Great Dying, no amount of training can prepare us for what is to come …
A young heir will raise the most powerful phantom in all of Baiseen.
A dangerous High Savant will do anything to control the nine realms.
A mysterious and deadly Mar race will steal children into the sea.
And a handsome guide with far too many secrets will make me fall in love.
My name is Ash. A lowly scribe meant to observe and record. And yet I think I'm destined to surprise us all.
---
I love finding new authors. Crown of Bones is A.K. Wilder's debut YA High Fantasy novel. If you loved the Harry Potter series and Lord of the Ring series, then you will enjoy Crown of Bones. I know I enjoyed this book. I had a hard time putting it down.
Characters: There are several characters in this book, but I'll focus on the ones that I loved:
1. Ash – She's a non-savant and a scribe. She's to record the adventures of Marcus and Belair on their journey to get their yellow robes. She's one character I loved getting to know because she may be non-savant (no magic or phantom), but she handled herself.
2. Marcus – He's the heir of Baiseen, and he's a Savant. It has taken forever for him to raise his Phantom and control it. Now he is determined more than ever receive his yellow robes. His warrior is something everyone should fear.
3. Kaylin – I loved his character. He's someone that comes about on the journey towards Aku. He's mysterious and sexy. He is all about protecting Ash, even if he defies his family.
My Thoughts: I'm not going to go over this book's storyline because I don't want to spoil it for anyone. Here is what I loved about the story and why I can't wait for the next book:
– The characters all have different personalities and mysteries about them. I loved getting to know them. ( I go over a few of them that I loved in the book at the beginning of this review. ) Ash and Kaylin are my favorite characters, and I need more of these two together.
– The storyline of Savant and Non-Savants. Savants have phantoms that they can use for fighting, etc. It takes skills to raise the Savant and keep them in control. Readers will learn all about this process in this book. I loved going along with Marcus and other characters on finding more about their phantoms.
– The adventures that the characters have to endure in this book is a crazy whirlwind. They defied death so many times it's fantastic. A.K. Wilder takes them all on a wild ride to get to their destination, and then it gets worst later on. There's a war brooding in this book, and everyone is clueless about it except Marcus, Ash, Kaylin, and everyone else in their group.
– The ending of this book is what had me in shock. I loved it, and I can't wait to find out what happens next. A.K. Wilder had me on the edge of my seat with the ending.
– This a High YA Fantasy book, so it's all about adventures, mysteries, magic, and power. It's going to take every reader on a wild-ride. I know I felt like I was on a roller-coaster with this book.
POV: This book is told in Multi-POV.
Standalone or Part of Series: Part of Series.
Cliffhanger: Yes.
Would I recommend this book? Yes. I would definitely recommend this book.
I'm so glad I started 2021 with Crown of Bones, and I can say now that this book has become one of my favorites. I give this book 5-stars, and I can't say enough how much I loved this book. Here's hoping the second book comes out soon because I need to know what happens next with these characters.

This post contains affiliate links you can use to purchase the book. If you buy the book using that link, I will receive a small commission from the sale. It will help sponsor future giveaways but costs you nothing extra. You can read the full disclosure underneath the Privacy Policy.
---
---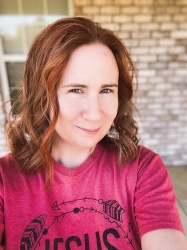 Latest posts by FranJessca
(see all)