ARC Review: 'My Control' by Lisa Renee Jones
September 11, 2014
I received a complimentary copy of the book from the blog tour host in exchange for an honest review. This does not affect my opinion of the book or the content of my review.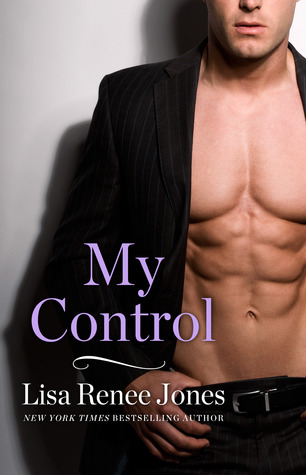 My Control
by
Lisa Renee Jones
Series:
Inside Out #4.5
Published by
Pocket Star
on September 8, 2014
Genres:
Contemporary Romance
,
Erotic Romance
Format:
eArc
Goodreads
Purchase at
Amazon

Mark's POV novella
I have lost the man I once was, letting guilt and heartache define who I am. Darkness has controlled me, and one woman has seen what no one else has seen in me, what I do not wish to exist. My hunger for her has driven me to the edge of sanity, but no more. She's about to find out that the Master has returned.
My Review
Lisa Renee Jones, I love these novellas with Mark Compton. Not only because I'm getting a chance to read his POV, but also finding out what he is going through after finding out what happened to Rebecca. First off, if you haven't read the Inside Out Series yet, skip this review and immediately start reading the series from the beginning. =) Otherwise, you will be miss out on what is going on with Master Compton. In My Control, Lisa Renee Jones gives us not only Mark's POV, but she also gives us Crystal's POV. Crystal is witnessing firsthand a man who usually has things under control, but now is starting to fall apart and crumble. He's losing himself, and all he wants is the truth and revenge. He needs someone like Crystal to help him get through it all. She wants Mark to focus on his mother, but he's trying to resolve his current situation with Rebecca. He won't budge at all. Things are going to happen in this short novella that is going to make Crystal see Mark as his real self, and she's not someone he can easily make submissive.
All in all, this short novella was a delightful, quick read. It has it's heated and dramatic scenes. (which is something Lisa does very well within stories) Lisa also leaves you wanting more, which has me counting down to November to find out what is going to happen next with Mark and Crystal. I give this book 4.5 full moons and recommend it to contemporary erotic romance readers out there. I highly recommend reading this series in order. It would be more beneficial to readers if they do.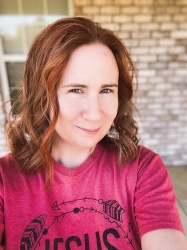 Latest posts by FranJessca
(see all)