ARC Review: 'My Hunger' by Lisa Renee Jones
July 11, 2014
I received a complimentary copy of the book from the blog tour host in exchange for an honest review. This does not affect my opinion of the book or the content of my review.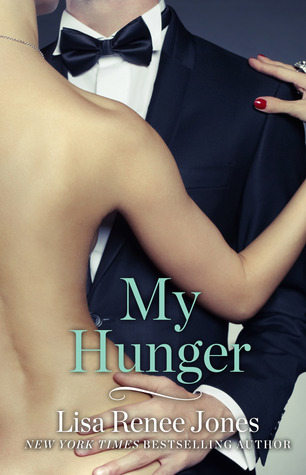 My Hunger
by
Lisa Renee Jones
Series:
Inside Out #3.4
Published by
Pocket Star
on July 7, 2014
Genres:
Contemporary Romance
,
Erotic Romance
Format:
eArc
Goodreads
Purchase at
Amazon

An Inside Out Novella in Mark's POV
While Chris and Sara have traveled to Paris to avoid the chaos of press and police after the tragic night we'd shared, I have stayed to face the reality of what has happened. But there is no peace to be found in facing the truth, and no truth to be found in the confessions that have been made and retracted. I am a Master, all about control, and yet right now, facing great tragedy, I feel as if I have none. With my club and my relationships of the past in the spotlight, I find sanctuary in the one place I've promised I will never be again, but cannot seem to resist. Her arms.
***Mark and Crystal's story begins in the novella Master Undone.
My Review
I'm so happy that Lisa Renee Jones decided to continue the Inside Out Series because believe me after finding out what happened in the 3rd book I wanted more. I especially wanted to learn more about Mark. If you haven't read the Inside Out series, I highly recommend you do and PLEASE read in order. You will enjoy it more in order.
My Hunger is in Mark's POV and does the man have trouble in his life. I want to hug him because of everything he is dealing with in his life. Poor Mark! If you've read His Secrets, you'll understand what is going on in My Hunger.
Mark is still grieving over what happened to Rebecca and still dealing with the detectives about Ava. Oh, how I want to go after Ava with her latest tactics in this book. Geez! That woman seriously needs to go over herself.
Mark is dealing not only with what is going in California but in New York with his mother being in the hospital. He can't be in two places at once, but he does have some help. In My Hunger, we have some very heated scenes with Mark and Crystal. I love how Lisa Renee Jones can step each sexual scene between her characters with something different and very STEAMY! Mark is dealing with someone he never expected to.
Let's say Mark is going to have a hard time using Dom ways with Crystal. Mark is being challenged, and he has no clue what to do.
I won't give too much away because this is a very short novella. Lisa Renee Jones gives us just enough to want more from Mark and Crystal. She also gives us a very dramatic plot continuing throughout the series. ***I'm friggin' loving this series! =)
I give this short novella 4.5 moons, and anxiously wait to read No in Between (which is the next full-length book).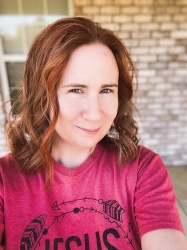 Latest posts by FranJessca
(see all)