ARC Review: 'Undenied' by Sara Humphreys
September 29, 2012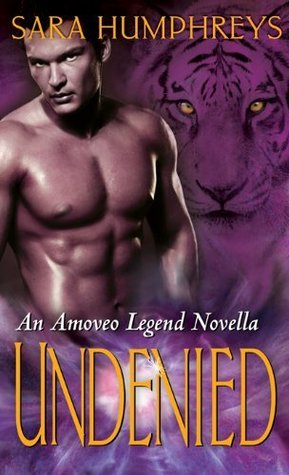 Undenied
by
Sara Humphreys
Series:
The Amoveo Legend #2.5
Published by
Sourcebooks Casablanca
on October 2nd 2012
Genres:
Paranormal Romance
Format:
eBook
Source:
Purchased
Goodreads
Purchase at
Amazon
|
Apple

Enjoy a taste of The Amoveo Legend in Sara Humphreys' riveting paranormal romance short story expanding on the world of the Amoveo—beautiful, secretive shapeshifters whose very existence is threatened by an age-old enemy and warring factions within the clans.
In this free promotional tale, Boris Zankoff is a shapeshifter from the Tiger Clan who wants no part of the burgeoning civil war among the Amoveo, But when his human mate lands on his doorstep in desperate need of his help, apathy is no longer an option
My Review
Sara Humphreys is one Author who I adore very much.  She knows how to write a great shifter story that sinks me in from the beginning.  When I found out she was writing a short novella for her Amoveo Legend Series, I think I squealed like my daughter does when it's Christmas morning. A short novella that captures my heart until "Untamed" releases…sign me up to buy. Actually for everyone who is a fan of Sara Humphreys, or are readers out there that are thinking about reading Sara's books, Undenied when it releases October 2nd, will be FREE.  =) This short novella, which is only 43 pages long as per my iPad can be read within an hour or less (of course without interruptions, which I made sure nothing interrupted me…That included two girls and one hubby, who was sleeping when I read Undenied.)"Undenied" is about Boris Zankoff and how his mate comes into his life unexpectedly.  He has been dreaming about her for a while now, and he knows she's entirely human.
Of course with the dilemma going on with certain shapeshifters wanting only purebred shapeshifters matching only with full-blooded shapeshifters, Boris has a problem on his hands.  He must protect his mate no matter what. Boris never though, his mate, Lillian would show up on at his business's doorstep one day, asking for his help…it was a dream come true for him and of course for Lilian as well, since she has been a gypsy for the longest time and has never really had a family to love her. I'm happy that Boris finally gets his happily ever after in this short novella because of what happened in the last book, Untouched. I clicked with Lilian.  The poor girl had gone through so much, and she just wanted to find her place in the world and her family did not seem to agree on what she wanted to do with her life. Boris and Lilian are a perfect match, and I hope we get a little taste of them more in future books. This short novella will give you a small taste of the Amoveo Legend books and Sara delivers another book that had me entranced from the beginning.
I'm looking forward to her next book, Untamed that comes out next month.  =) If you want a quick, sexy read get a copy of Undenied.  =)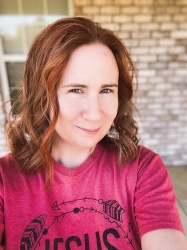 Latest posts by FranJessca
(see all)