Book Lovin' Mamas Monthly Round-Up: February 2017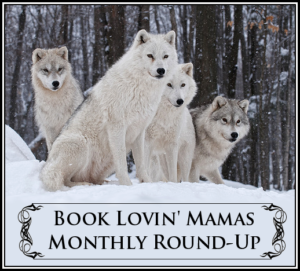 Graphic designed by Sapphire Designs
If you missed out, here's a Round-Up on Book Lovin' Mamas February posts…..
~*~*~*~*~*~*~*~*~*~*~*~*~*~*~*~*~*~*~*~
Our FEATURE Posts
None for February 2017
Feature Posts will return soon.
---
Reviews
---
Cover Reveals
---
Guest Posts
So what is up for March 2017
Sorry we didn't get a chance to post any giveaways for our 5 year Anniversary in February. This Book Lovin' Mama slipped during the weekends due to her soccer schedule with her oldest daughter and also her reading schedule. I have been on a binge of reading since the New Year started. I'm so happy to finally have my reading schedule back and my love of reading back in full force. 2016 was a year I didn't read much due to illness and my crazy work schedule. I was not happy with only reading 35 books. So far I've read over 18 books and I'm reading currently 3 books. 🙂
We promise to have two big giveaways in March to make up for February's giveaways. I have some books I've been wanting to giveaway for our followers and also a gift card. 🙂
March is all about Spring for us and we look forward to all the different activities we have in store during the warmer weather.
We hope everyone of our followers had a wonderful February and have a fantastic March.

Latest posts by FranJessca
(see all)