Book Lovin' Mamas Monthly Round-Up: January 2017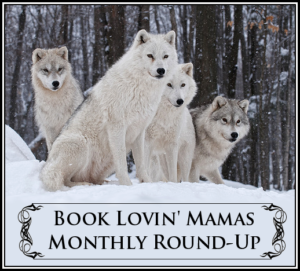 Graphic designed by Sapphire Designs
It's been too long since a monthly round-up. We're back on track now since it's a New Year.
So if you missed out, here's a Round-Up on Book Lovin' Mamas January posts…..
~*~*~*~*~*~*~*~*~*~*~*~*~*~*~*~*~*~*~*~
Our FEATURE Posts
None for January 2017
Feature Posts will return soon.
---
Reviews
---
Cover Reveals
---
So what is up for February 2017
 I meant to post this yesterday, but sleep took precedence yesterday after work. If you haven't notice most of Book Lovin' Mamas is focusing on reviews instead of spotlights. Book Lovin' Mamas will continue to post some spotlight content from publishers, but Book Lovin' Mamas will focus on reviews again. The website is turned into more of a job that this Book Lovin' Mama cannot keep up with a lot of times. Unfortunately, this may be the last year of Book Lovin' Mamas, but Lil' Sidekick and I haven't made up our minds just yet. Book Lovin' Mamas may be turned over to Lil' Sidekick eventually and her sister the Rambunctious Preschooler. We'll keep you posted if changes will be happening.
But for now…it's our 5th year into blogging/reviewing and look for some giveaways this month. We have some books to giveaway that publishers have sent us. Mr. Book Lovin' Mama says I have to give some away because they are taking over the house a bit too much.
I hope everyone is having an amazing 2017 so far. It's definitely been an interesting year here for us at Book Lovin' Mamas. 🙂

I guess I should type a bio here. I'm FranJessca or Fran for short. I'm the owner of Book Lovin' Mamas and main Reviewer. I've been reviewing books since I got out of the Navy in 2011. Now 7 years later, I'm still reviewing, but this time with my oldest daughter aka Lil' Sidekick.
When I'm not reading and reviewing, you can find me at my day job during the week and on the weekend taking care of our little farm.

Latest posts by FranJessca (see all)