Cover Reveal: 'Code Name: Phoenix' by Luna Kayne
May 23, 2023
Luna Kayne has revealed the cover of Code Name: Phoenix!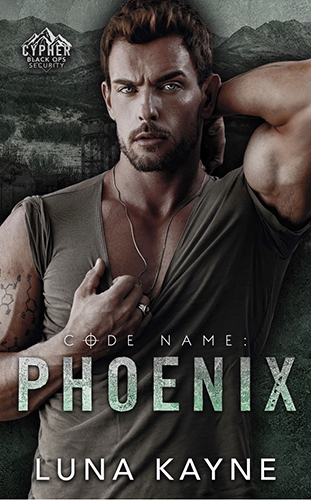 ---
Title: Code Name: PHOENIX
Series: (Cypher Black Ops Security #1)
Release Date: June 5
*available in Kindle Unlimited
Cover Design by: The Pretty Little Design Co.
Photographer: Wander Aguiar
Cover Model: Vinicious
Genres: Action Adventure Romance / Military Romance / Romantic Suspense
Tropes: Second chance, amnesia, opposite sides of the law, lost love, captive/kidnapped, strong FMC is a hacker, mystery, capture/captive, danger from the past, secrets, overcoming trauma, badass / feisty heroine, protective / pinning hero
ADD TO GOODREADS: https://www.goodreads.com/book/show/137938707-code-name
ADD TO BOOKBUB: https://www.bookbub.com/books/code-name-phoenix-cypher-black-ops-security-by-luna-kayne
---
BLURB
A HACKER ON THE RUN,
CAUGHT BETWEEN
AN OBSESSIVE MADMAN
AND A LOVER WHO THINKS SHE'S DEAD.
Hunted from both sides of the law, Jessa is a hacker in hiding in this intense, action-packed romantic suspense that ignites on the first page and never lets up. Once the secrets come out, not everyone will end up on the same side they started on.
CODE NAME: PHOENIX
I lost Jessa ten years ago, when her family was killed by a sadistic psycho.
Her body was never found, and I vowed vengeance.
Imagine my shock when my black ops show up to capture that same monster's hacking team—and she comes to the door.
It pales in comparison to the rage that consumes me when she chooses to run.
I thought I lost her then. Now, I'll never let her go.
TARGET: JESSA
I lost Jack when my family was murdered and I was forced into hiding.
I searched for him for years only to be told he moved on and was living the perfect life with a new family while I fought to stay alive.
Then he shows up, telling me everything I thought I knew about him was a lie, but this changes nothing.
I'm still being hunted by someone I once trusted, and if I don't recover the code I need, I'll never be free.
There's only one problem: it's hidden in the one place I can't hack into, my own mind, and time is running out.
Contains: language, violence, and the recollection of torture/ sexual assault (contained to one section of a chapter, not between main characters). See warning at beginning of the book.
---
PREORDER AVAILABLE
Amazon US Link: https://www.amazon.com/gp/product/B0C381LJKC
Universal Link: https://books2read.com/codenamephoenix
JOIN THE CYPHER BLACK OPS SECURITY READING GROUP ON FACEBOOK:https://www.facebook.com/groups/cypherblackops
---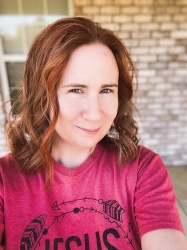 Latest posts by FranJessca
(see all)