Happy Book Birthday to @LisaReneeJones! 'The Truth About Cowboys' is Out Today!
August 27, 2019
"Lisa Renee Jones does wildly sexy alpha heroes like no one else!"- Jill Shalvis, NewYork Timesbestselling author
The Truth About Cowboys, a steamy, sexy, and laugh-out-loud funny contemporary romance from New York Timesbestselling author Lisa Renee Jones, is available now!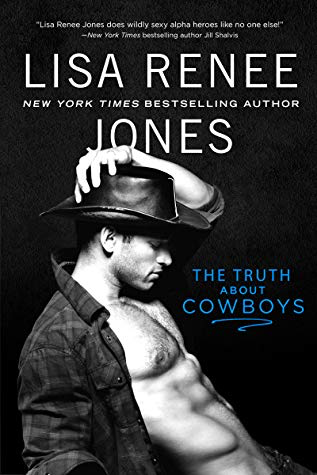 The Truth About Cowboys
(Texas Heat #1)
Author: Lisa Renee Jones
Publishing Date: August 27, 2019
Genre: Contemporary Romance

While I was off pitching in the big leagues, my family was back in the small town of Sweetwater, Texas, running the family ranch. Then tragedy hit and I discovered there were secrets that my family kept, problems they hid. I went home, left behind the money, women, and fame. I took over the ranch and took care of my grandmother. I took over hiding the secrets. Then she came to town. A smart-mouthed, clumsy, too-smart-and-too-pretty-for-my-own-good city girl hiding out to write a book. She's right here, on my property, in the cottage my grandmother rented her without my permission, and she sees too much. She knows too much.

Now suddenly my world is spinning, and she's shoving a baseball back in my hand while baking cookies with my grandmother. She's the devil and an angel all in one fiery little package. I decide I'll wait her out. She'll go back to the city. Only suddenly I don't want her to leave, and everything I've settled for in my life isn't enough. I want to play ball and I want her, but there's that secret that won't let go, but neither will she.


Latest posts by FranJessca
(see all)