Review: 'Beautiful Monster' by J.L. Beck & Sade Rena
September 29, 2022
This book may be unsuitable for people under 18 years of age due to its use of sexual content, drug and alcohol use, and/or violence.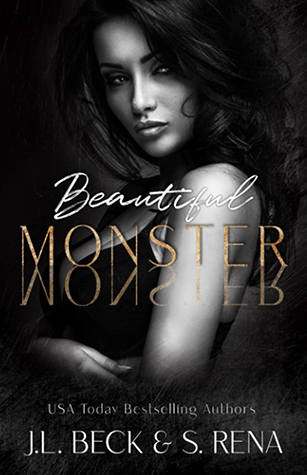 Beautiful Monster
by
J.L. Beck
,
S. Rena
Series:
Dark Lies Duet #2
Published by
Self-Published
on May 6, 2022
Genres:
Dark Mafia Romance
,
Dark Romance
Format:
AudioBook
,
eBook
Source:
Kindle Unlimited
,
Purchased
Goodreads
Purchase at
Amazon

I thought I knew the truth.
I thought he was my savior.
I'd spent my entire life running from him, only to become trapped in his web.
He says I'll become his wife, that I'll provide him an heir.
I'll do both of those things, under one condition.
His father must die.
---
Beautiful Monster is the second book in J.L. Beck and S. Rena's Dark Lies Duet. This is the continuation and final book of Siân and Christian's story. If you have not read Perfect Villain, I recommend you do it before reading this book or even reading my review of the second book. This duet made me realize that I may need a therapist after reading these two books, especially after liking the MMC more than the FMC in these two books. 
Storyline/My Thoughts: Why do I always go for the sadistic a-hole types in fictional stories? In Christian Russo's case, he has reasons why he's a sadist, and that's due to how his deranged father raised him. He needs to chill out, though, when it comes to Siân. He can't unalive everyone that comes in contact with her. I swear, every time someone looked at Siân, Christian's radar went up, and he was immediately lashing out. However, in the case of Christian being part of a mafia family and his enemies always wanting to get the best of him, he has to be protective of Siân. She's also the sole survivor of her own former mafia family. He will not let anything happen to her.
Although, the biggest threat to Siân is Christian because he can't control himself when he's around her. He shows his dark side to her now, and she shouldn't like it, but her body is constantly betraying her when she is with him.
Siân finds out at the end of the last book who Christian is, and she is determined more than ever to escape her captor. Whenever she gets the chance, she runs for it but ends up putting herself more at risk when she does escape. She has no idea of the world that Christian lives in because her caregiver took her away from the world. Secrets will be revealed in this book, not only for Siân but also for Christian. Big secrets that will make everyone realize who the most significant threat is in their lives.
There was a lot of constant back and forth between the MMC and FMC in this book. Not only with Siân wanting to run from Christian, but because Siân wouldn't listen to Christian when it comes to her. Sian defies his orders several times and ends up severely punished (and others get harmed or unalived, too), sometimes severely to the point where she has marks from him. This book may bother you if you dislike books that involve not asking for consent. Just know that this is a dark romance with some triggers/elements that will push your boundaries a bit. Remember, it is a fictional book, and eventually, the characters get a HEA at the end.
Overall, I give the second book in Christian and Siân's story 3.5-stars. It had more mafia elements, such as dealing with a controlling a-hole mafia boss (Christian's father) who is beyond saveable and needs to be put down after everything that came to light in this book. I was not too fond of his character one bit. The only issue I had was I did not like the FMC. She was still that naive character in the first book that drove me batty. I preferred reading Christian's POV more than hers in the book. Now, don't get me wrong, Christian's behavior in this book was over the top in this book. He needed a chill pill at times, but learning his background a little more and who raised him made me understand his character better.
I did like the ending of this book because it involved some twists and turns I was not expecting. There was one secret that was revealed that I picked up on from the first book that was finally made known in this book, and it involved the FMC. No spoilers from me; just be prepared for lots of secrets to be revealed in the second book of the duet.
I look forward to diving into the next book in the series but with a different couple. What can I say? I'm addicted to dark mafia romance books.
Standalone or Part of Series: It's part of the Dark Lies series, and I recommend reading Perfect Villain first before diving into Beautiful Monster.
Steam/Spice: 🌶 🌶 🌶 🌶
Trope(s)/Element(s)/Trigger(s): Mafia Romance. Stalker Romance. MMC is Mob Boss's Son. Enemies to Lovers. Arranged Marriage Originally. Touch Her and I'll Unalive You. Choking/Strangulation. Praise/Degradation. Spanking. MMC is very protective of FMC (maybe too protective). Assault on FMC. Narcissistic and Sadist MMC. Attempted Murder. Murder/Violence. Mention of Suicide. Bondage or Restraining. Abduction/Kidnapping. Family Secrets.
HEA: Yes.
Would I recommend this book? Yes. If you enjoy a Dark Mafia Romance that has a MMC determined to marry the FMC after so many years stalking and protecting her in his own sadistic way.
Favorite Quote(s): "There's nothing in the world that excites me as much as your fear. It brings out all my protective instincts. It makes you seem so much more precious."
Nobody can make you feel like I do. I own this body. I own all of you.
She belongs to me. Her safety, her happiness and pleasure, and even her fear is mine and mine alone.

This post contains affiliate links you can use to purchase the book. If you buy the book using that link, I will receive a small commission from the sale. It will help sponsor future giveaways but costs you nothing extra. You can read the full disclosure underneath the Privacy Policy.
---
---
---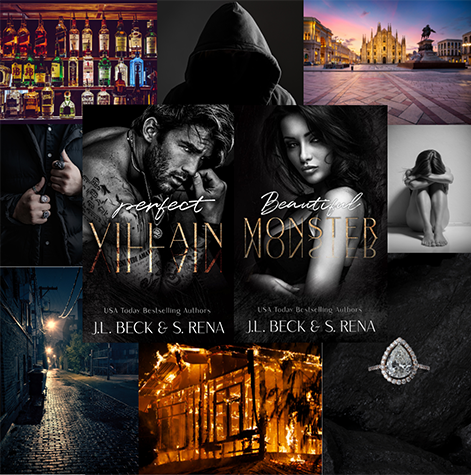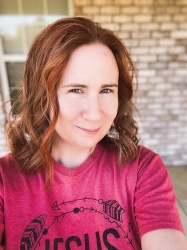 Latest posts by FranJessca
(see all)