Review: 'Bloody Bones' by Laurell K. Hamilton
July 13, 2020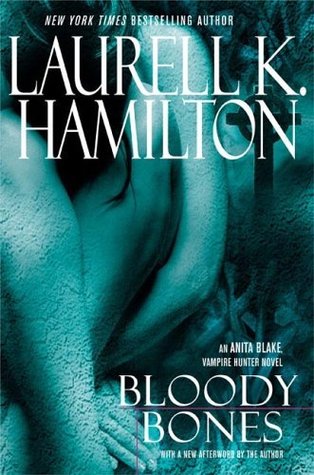 Bloody Bones
by
Laurell K. Hamilton
Series:
Anita Blake Vampire Hunter #5
Published by
Berkley
on November 1, 2005
Genres:
Urban Fantasy
Format:
AudioBook
,
Paperback
Source:
Purchased
Goodreads
Purchase at
Amazon
|
Apple
|
Google Play
|
Kobo

In Laurell K. Hamilton's "New York Times" bestselling novels, Anita Blake, vampire hunter and animator, takes a bite out of crime-of the supernatural kind. But even someone who deals with death on a daily basis can be unnerved by its power... When Branson, Missouri, is hit with a death wave-four unsolved murders-it doesn't take an expert to realize that all is not well. But luckily for the locals, Anita is an expert-in just the kinds of preternatural goings-on that have everyone spooked. And she's got an "in" with just the kind of creature who can make sense of the slayings: a sexy master vampire known as Jean Claude.
---
Bloody Bones by Laurell K. Hamilton is the fifth book in the Anita Blake, Vampire Hunter series. I first read it back in 2009 when I was still in the Navy. I read the series back-to-back because I became obsessed with the kick-butt heroine, Anita Blake, and all the other characters she came in contact with the books. Eleven years later, I'm obsessed with this series and need to catch up on the series before the next book comes out.
It's excellent to reread the books now since I technically can't remember the beginning of the series. This book, in particular, I had forgotten about until I reread it. It only got four stars from me in the beginning, and it stills gets only four stars. It's still an entertaining book to read, but I had some issues with it. It's the first time Anita travels to a different area. There are some shady characters that she has to deal with in this new area, Branson, Missouri. She has to raise some ancient zombies for a wealthy investor. Unfortunately, the investor may find out that he can't build on that land because those zombies may belong to another family. There's quite a bit of drama between the investor and the family. Anita brings along Larry to assist her and finds out she's not only dealing with raising zombies but something else entirely. She's going to end up crossing paths with some evil characters in this book. She'll need Jean-Claude's help along the way, and he ends up coming to stay with her. Anita will meet Seraphina, who is obsessed with having Anita Blake. She'll do something entirely evil to gain Anita's trust. Anita will find out that there are still vampires out that are more immoral. Be prepared for twists and turns in this book.
One of the biggest reasons this book was not my favorite was how certain characters handled themselves. There was also the issue at the ending of the book with Seraphina and Magnus. (I don't want to give too much away for readers that haven't read this book yet.) Although I did like how Anita took care of the villains in the end. It took her a while. She became a target to supernatural beings, though after what she did at the end. Overall, this book may not be my favorite, but I still enjoyed reading it. It was refreshing to meet other characters, human and supernatural that are evil in there is own way. Anita knows she has to battle more than vampires and shifters after this book.

This post contains affiliate links you can use to purchase the book. If you buy the book using that link, I will receive a small commission from the sale. It will help sponsor future giveaways but costs you nothing extra. You can read the full disclosure underneath the Privacy Policy.
---
---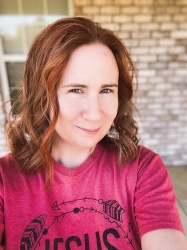 Latest posts by FranJessca
(see all)