Review: 'Board Resolution' by Joey W. Hill
September 18, 2023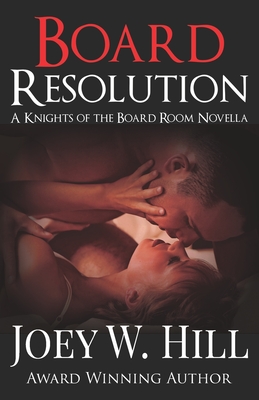 Board Resolution
by
Joey W. Hill
Series:
Knights of the Board Room #1
Published by
Story Witch Press
on March 19, 2016
Genres:
BDSM
,
Erotic Romance
Format:
AudioBook
,
eBook
Source:
Purchased
Goodreads
Purchase at
Amazon
|
Barnes & Noble
|
Kobo

Savannah has been groomed since birth to take the reins of her father's manufacturing empire. Her emotional armor is as tough as the steel used in her factories, and no man is allowed past it. Business partner Matt Kensington realizes that the key to entry is not to ask permission, but to command her submission. Calling on the unique sensual talents of his four-man management team, he engineers an aggressive takeover, determined to rescue the woman he's always loved from the steel cage she's manufactured around her heart.
---
I was introduced to my first Joey W. Hill book this past summer, and I told myself I would check out the other books she's written. I decided to start with her Knights of Boardroom series and was not disappointed. Holy crap, Board Resolution was HOT!
My husband is used to me reading spicy books, especially since I've been reading them as long as we have known each other for over twenty-one years. I sometimes discuss the books with him, and I wish I could have gotten his reaction when I told him what Matthew (MMC) did to Savannah (FMC) in the boardroom of the Board Resolution. He was stunned by the idea of a special table that allowed Matthew to strap Savannah down and maneuver her around to do things with her.
Yes, you read that right. The MMC had the FMC strapped down in the boardroom, but not only did he have her strapped, but he also blindfolded and gagged her. He then brought four of his colleagues to have their way with her, with some exceptions in place. He trusted these men and knew they wouldn't harm her but only bring her pleasure.
Many readers may consider it non-consensual what Matthew does to Savannah at the beginning of the book, strapping her onto the special table, which can move her around so easily. Savannah does fight back, and she voices her opinions about what is happening. She gives in to what is happening, even when Matthew tells her they can stop at any time, but she pushes through. There was an obvious connection between the two, and I loved Matthew, even though he may not be for everyone. He's dominant and gives Savannah things she's never experienced, especially in the bedroom or boardroom, in the case of this book.
I know some readers may find it unbelievable that Savannah is in her thirties and is still a virgin, but it's possible. It's just hardly written in romance books. Joey W. Hill does it in a way that I found believable due to how Savannah was groomed by her father to take over his empire once he passed away. She dated men but never gave in to love and went the extra step because of her father's rules that had been ingrained in her head from childhood. It took a man like Matthew, who had been in love with her since he met her, to prove she deserved happiness, especially with him. He was giving her sexual experiences and introducing her to his world, which involved him being dominant.
It was obvious that Savannah was in love with Matthew and wanted to be with him, and she found the four men sexy, too, since she had known them for a while. I loved her reaction after everything ended, and she put Matthew in his place. His reaction was one I had been waiting for, and in the end, these two gave in to their desire for one another.
Another great book from Joey W. Hill, and this had to be one of the hottest books I've read. I look forward to the rest of the books in the series, especially since the men were introduced in this book with Matthew and Savannah.
---
Story Rating: ⭐️ ⭐️ ⭐️ ⭐️.5
Steam/Spice Rating: 🌶🌶🌶🌶
Standalone or Part of Series: It's part of the Knights of the Boardroom Series.
Would I recommend this book? Yes. I recommend this book to readers who enjoy reading BDSM romances. It's a short, spicy read and may have you running for a cold shower afterward.
Genre/SubGenre(s): Romance | Erotic Romance | BDSM
Trope(s)/Element(s): Office/Workplace Romance | Millionaire/Billionaire Romance | Friends to Lovers | Virgin FMC | Alpha MMC | Dom MMC
Favorite Quote(s): "You're going to come often and hard tonight. Not when you want to, but when I want you to, when each of these men wants you to, because that's our will."
"You have this overwhelming desire to surrender, to submit to a man strong enough to Master you. It's like an aphrodisiac to the man who senses it. I know the exact moment I recognized it in you. It was a like a punch in the gut. Or a light bulb going on."

This post contains affiliate links you can use to purchase the book. If you buy the book using that link, I will receive a small commission from the sale. It will help sponsor future giveaways but costs you nothing extra. You can read the full disclosure underneath the Privacy Policy.
---
---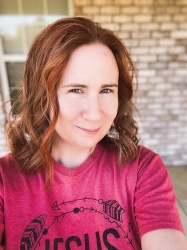 Latest posts by FranJessca
(see all)