Review: 'Concealed Desire' by Eden Summers
February 16, 2013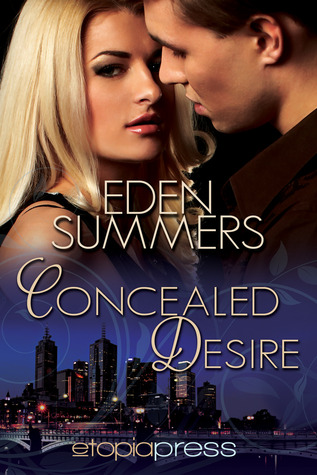 Concealed Desire
by
Eden Summers
Published by
Etopia Press
on January 3, 2014
Genres:
Contemporary Romance
Format:
eBook
Source:
Purchased
Goodreads

"A love that breaks all the rules..."
Since her first day at work, Beth Graison has been in love with Dean Sutherland--the "Son" in Sutherland & Son. Although he's an unrepentant player, there's an unmistakable connection between them, and she knows he feels it too. But she's not about to risk her career for any man, especially one with an office right down the hall whom she works with every day.
Dean Sutherland doesn't do love, but he does do women. And he hasn't felt more than sexual attraction for any woman until Beth. Entirely feminine, smart, and with a natural beauty beyond compare, she makes him think about all kinds of uncomfortable things--like a future and happiness--things he knows from experience are pure fiction.
When his father, the "Sutherland" in Sutherland & Son, propositions Beth to be more than just an employee, Dean can't keep her at arm's length any longer. But he doesn't expect the scorching kiss they share, or the idea that forms when he holds her in his arms. Can he stop his father's manipulating game by making the first move on Beth? Or will his reputation as a womanizer make him just one more Sutherland she wants to ignore?
My Review
This is my second book by Eden Summers that I have read and she definitely kept me turning the pages again.  "Conceal Desire" is one sexy, steamy emotional book that will make your emotions go haywire.  I know there were times I wanted to go through the book and slap some characters around for what they were doing or not doing.  (One character who seriously was going to get slapped was Max Sutherland…I despised him)
Beth Graison has worked at Sutherland & Son for a while now and she has always respected the Sutherland guys at work…until Max Sutherland gives her a proposition, which makes her question his integrity and it bothers her more than it should.  She then becomes traumatized by what Max offers her and ends up doing something that is not normal of her doing.  Dean Sutherland, son of Max Sutherland, ends up helping her out because he has never seen Beth out of sorts.  He has always seen her smiling and hard at work in the company.
Beth has been in love with Dean, since the first day she started working at the company.  Unfortunately, Dean is her boss and he has been labeled as a player with the ladies. Beth does not want to get involved with a boss and does not want to ruin her career.  Until, the one day that Dean helps her, she realizes that Dean may have another side that other women do not know about.  She's not sure if their connection is real and if Dean is just playing her around like the other women.  Beth is about to find out how Dean really feels about her.
I do not want to tell more about the storyline because I am afraid I'll give too much away.  I loved reading "Concealed Desire".  I could have read it in one sitting, but of course, having two girls and a husband who loves to interrupt while I'm reading….it was not possible this week.
Dean Sutherland was one sexy male, who definitely could win me over anytime.  He was such a sweetie with Beth, even when he did not know what to say because he never was in a relationship before.
Beth though was hard-headed when it came to Dean and I wish she would have listened to what Dean had to say in the beginning.
I was a little upset on what Dean's father, Max was trying to propose to Beth and I was even more upset with what Dean's father did before to Dean.  What kind of Dad does that to their son and he wondered why Dean did not want to be close to him?  Grrrr!!
Eden Summers definitely is one author who is an auto-buy for me.  Her first book I read, "Sneaking a Peek" had me jumping in a cold shower after I read it and "Concealed Desire" definitely had its moments as well.
If you are a fan of Eden Summers previous books you will definitely love "Concealed Desire".
I recommend this book to contemporary romance readers out there everywhere.
-The best part of the book was the ending with what Dean kept doing to Beth whenever he asked her something.  (You'll have to read it to find out)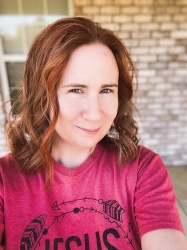 Latest posts by FranJessca
(see all)