Re-Post Review: 'Craved by an Alpha' by Felicity Heaton
December 20, 2018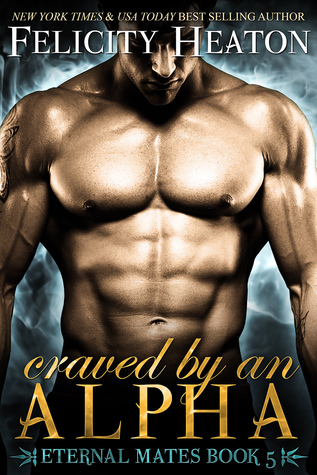 Craved by an Alpha
by
Felicity Heaton
Series:
Eternal Mates Romance Series #5
Published by
Felicity Heaton
on January 27th 2015
Genres:
Paranormal Romance
Format:
AudioBook
Source:
Purchased
Goodreads
Purchase at
Amazon
|
Apple
|
Google Play
|
Kobo

Having turned his back on his snow leopard pride, Cavanaugh has been counting the days until he's free of a role he never wanted—one that separated him from his fated female and stands between him and the future he craves with her.
Just days from the night he will finally be free to be with the low-ranking beauty who stole his heart, she walks back into his life and threatens to destroy everything he's worked towards in the five long years they've been apart.
Eloise has traveled across continents searching for the male who was once her best friend and so much more to her, but was now her pride's true alpha. Desperate to fulfil a promise to her kin to save them from the tyrant he left in charge, she convinces Cavanaugh to return to his pride, but as they journey to Bhutan, doubts bloom and old feelings resurface, tearing her between duty and her deepest desires and impossible dreams.
Will Eloise be able to resist the burning need that Cavanaugh reignites in her and remember her place in the pride? And can Cavanaugh find a way to save his kin and claim the future he craves with the woman he loves?
First Time Read: March 2016
Second Time Read (or listened to): December 2018
Craved by an Alpha involves a sexy snow leopard alpha named Cavanaugh, who has been hiding until he could be free of the role he never wanted. Being alpha meant not being with the one true mate he wanted to be with, and he was determined more than ever be with his one true love. Days before being free of alpha status, Eloise travels to find Cavanaugh. She wants him to return to save their pride from the evil Stellan, who threatens everyone and everything in the pride due to him being alpha right now. In comes the adventure that Cavanaugh wanted to avoid, but he will do anything for Eloise.
I enjoyed reading/listening to Cavanaugh's and Eloise's story and how Cavanaugh gave up everything, so he could with his one true love. Although, Eloise has no idea why he gave it all up and thinks that Cavanaugh will have to do what every Alpha is supposed to do, which means not being with her. She doesn't know his true intentions, and I have to say that made the story even more intriguing. Felicity knows how to keep the action and drama going in the story. She also knows how to write romance, which is why Felicity has always been a favorite author of mine.
When Felicity has the characters face Stellan, it's kind of quick and hard to read. Hard because Felicity put the characters through a challenge, but I was hoping it would have more action towards facing off with Stellan. I did enjoy how everything ended and I also enjoyed the very ending with what happened with the main characters. Love always conquers over evil. 🙂 At least in Felicity's stories they do.
I highly recommend the fifth book in the Eternal Mates series because of not only due to the addicting characters but because of the adventurous and romantic storylines.
I give Craved by an Alpha 4.5 stars and look forward to reading/listening the next book very soon.

This post contains affiliate links you can use to purchase the book. If you buy the book using that link, I will receive a small commission from the sale. It will help sponsor future giveaways but costs you nothing extra. You can read the full disclosure underneath the Privacy Policy.
---
---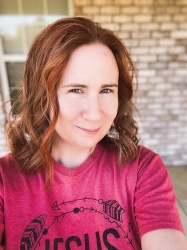 Latest posts by FranJessca
(see all)