Review: 'Dark Desires' by Aja James
January 20, 2020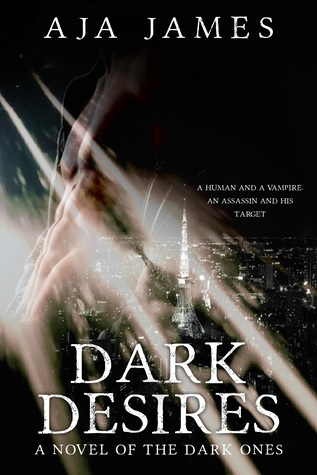 Dark Desires
by
Aja James
Series:
Pure/Dark Ones #3
Published by
Self-Published
on April 5, 2018
Genres:
Paranormal Romance
Format:
eBook
Source:
Kindle Unlimited
Goodreads
Purchase at
Amazon

Ryu Takamura is the Dark Ones' Assassin. He has never missed his target…until now. Until her.
Ava Monroe is a talented geneticist who holds the key to the vampire race's future…and perhaps her own as well.
Their attraction is explosive from the first. She would do anything to have him. He would sacrifice all to protect her.
But will their love triumph over seemingly impossible odds as they battle enemies new and old? Especially the demons from Ryu's past? And deep within his heart?
---
I'm enjoying the Pure/Dark Ones series by Aja James. I wish though I could find time to read the books back to back since I can't at this time, I have a plan to read one book of the series every month until I'm caught up. Hopefully, I can achieve my goal. Please cross your fingers for me. Between my youngest daughter's soccer schedule and my oldest daughter finishing up soccer and going into softball, my plate is full.
Dark Desires introduced me to new characters who I either hated or loved. A lot of readers may like the female heroine, Ava Monroe, but I found her hard-headed at times. She was book smart (she is a geneticist who is a genius at her job), but she lacks street smarts. She didn't listen to Ryu, especially when it came to staying away from dangers in Japan. He told her to stay indoors at night and also not to go to the research center. She didn't even listen to another person when it came to warning her about one of her co-workers. She was frustrating at times. I did enjoy her humor in the book and how she spoke her mind out loud, even when she didn't mean to, especially with Ryu.
A sexy Dark One's Assassin who wears leather and rides a motorcycle…sign me up! I fell hard for the male hero, Ryu Takamurais, immediately in the story. Who wouldn't want to, especially how Ava reacts to him the first time she meets him on the plane to Japan. She describes him as a Dark Chocolate Fudge Arabian Stallion, which is an amusing and descriptive way of describing Ryu.
These two characters are complete opposite's of each other, and I've always loved that trope. I think it's due to my husband and I being complete opposites of each other. There's also an instant attraction between the two, even though Ryu is determined to warn her off. Aja James tells Ryu's past in the book by giving us glimpses into his past life and how he became an Assassin and why he's never known, love. He had a dark past, and I felt for his character. He deserved happiness, and he'll find it with Ava. Yes, there is a HEA with these two characters, but after dealing with some villains. One villain works closely with Ava, and she doesn't know it, and the other isn't introduced until later on in the story. I was more scared of the villain introduced later on in the story since that evil person was holding someone captive.
You not only get Ryu's and Ava's POVs in the story but another character. This character is being tortured in the story, and I immediately wanted to know who it was and if someone was going to save that person. It was hard to read that character's parts for what was being done to that person. Aja James left me in suspense with this character on finding out who it is and if he/she would survive.
Aja James is a master at storytelling, and this is only the third book I've read in the series. I can't wait to read more of this series and find out where Aja James is taking this series. She has a way with words on describing in detail like you are there in person with the characters. Now, I want to go to Japan because of this book. My husband lived there for six years when he was in the Navy and bragged how amazing it was there.
Next month, I'll dive into the fourth book, but in the meantime, if you haven't read these books, I highly recommend you do. If you are a fan of J.R. Ward and Christine Feehan, then you'll enjoy the Dark/Pure Ones series. Fair warning, though, that you need to read in order.

This post contains affiliate links you can use to purchase the book. If you buy the book using that link, I will receive a small commission from the sale. It will help sponsor future giveaways but costs you nothing extra. You can read the full disclosure underneath the Privacy Policy.
---
---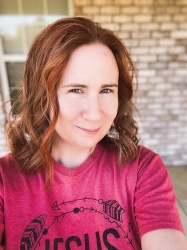 Latest posts by FranJessca
(see all)