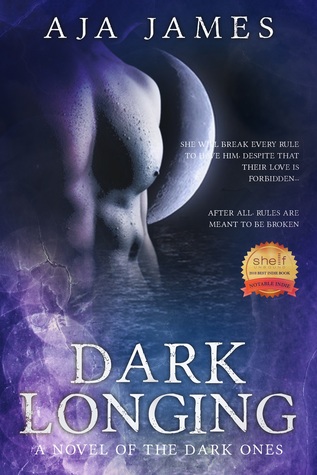 Dark Longing
by Aja James
Series: Pure/Dark Ones #2
Published by Self-Published on January 18, 2018
Genres: Paranormal Romance
Pages: 335
Format: eBook
Source: Kindle Unlimited
Amazon Kindle | Amazon Paperback
Goodreads


"Every story has more than one side, like a crystal that captures and reflects different colors of light. Do not take for granted what you think you know, for until you hold the entire jewel in your palm, the temptation is to fall prey to illusion and deception."
This is a story of the Dark Ones…
Inanna: the vampire warrior
Known as the Angel of Death among her kind, she has lived millennia alone, one of the remaining True Bloods in existence, unconsciously longing for the one male she could never have.
Gabriel: the forbidden human
His soul recognizes hers from the first encounter. With the first touch, he is awakened. Though he does not know it, he has been searching for her across the ages.
But even as they are finally reunited, their love faces seemingly impossible odds. Will history repeat itself or will they break all the rules and chart a new course together?
My Review Continue reading →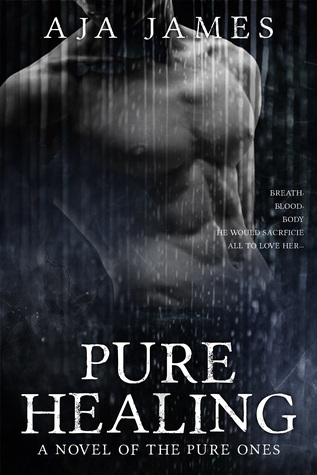 Pure Healing
by Aja James
Series: Pure/Dark Ones #1
Published by Self-Published on May 4, 2012
Genres: Paranormal Romance
Pages: 334
Format: eBook
Source: Purchased
Amazon Kindle | Amazon Paperback | Audible
Goodreads


In the world of Pure Ones, where sexual intercourse with anyone other than one's Eternal Mate leads to a slow, painful death within thirty days, love comes with the warning label "fall at your own peril"… Rain: the Healer
From the first time she beheld him, she yearned to sooth his pain and torment and nurtured a secret, selfish desire – to have him for her very own…
Valerius: the Protector
Despite their instant attraction, he has staunchly avoided applying to be the Healer's Consort, haunted by the brutality and violence of his past…
As the decadal Phoenix Rite draws near, as threats from their vampire nemesis intensify, Rain and Valerius must decide whether they let their histories and duties dictate their destiny or whether they risk all for a chance at everlasting love.
My Review Continue reading →