Review: 'Dark Skye' by Kresley Cole
August 3, 2019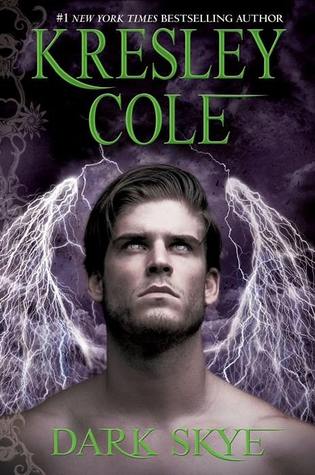 Dark Skye
by
Kresley Cole
Series:
Immortals After Dark #14
Published by
Gallery Books
on August 5, 2014
Genres:
Paranormal Romance
Format:
AudioBook
,
Paperback
Source:
Purchased
Goodreads
Purchase at
Amazon
|
Apple
|
Google Play
|
Kobo

In this highly anticipated fifteenth novel in the Immortals After Dark series, #1 New York Times bestselling author Kresley Cole spins a sultry tale of a mighty warrior scarred inside and out and the beguiling sorceress with the power to heal him—or vanquish him forever.
ETERNAL OBSESSION
As a boy, Thronos, prince of Skye Hall, loved Lanthe, a mischievous Sorceri girl who made him question everything about his Vrekener clan. But when the two got caught in the middle of their families' war, tragedy struck, leaving Thronos and Lanthe bitter enemies. Though centuries have passed, nothing can cool his seething need for the beautiful enchantress who scarred his body—and left an even deeper impression on his soul.
ENDLESS YEARNING
Lanthe, a once-formidable sorceress struggling to reclaim her gifts, searches for love and acceptance with all the wrong immortal suitors. But she's never forgotten Thronos, the magnificent silver-eyed boy who protected her until she was ripped from the shelter of his arms. One harrowing night changed everything between them. Now he's a notorious warlord with a blood vendetta against Lanthe, hunting her relentlessly.
CAN THE HEAT OF DESIRE BURN BRIGHTER THAN VENGEANCE?
With their families locked in conflict and battles raging all around them, will Thronos and Lanthe succumb to the brutal chaos that threatens everything they cherish? Or will the fragile bond they formed so long ago spark a passion strong enough to withstand even the darkest doubts?
I'm back to reading/listening to one of my favorite series and also catching up on the podcasts from Fates Mates Podcast too. The summer prevented me from reading/listening to books like I wanted to due to my oldest daughter's sports schedule and preparing for high school. (I'm a mom to a highschooler. Ahhh!)
Dark Skye is the fifteenth book in Kresley Cole's Immortal After Dark series. This book goes into more detail about Vrekeners. Vrekeners were mentioned in Shadow's Claim due to what happened to Bettina. This book though is all about Thronos, the Prince of Skye Hall. He's been in love with the Sorceress of Persuasion since he was a little boy. Unfortunately, Thronos and Melanthe's families were at war with each other. Both Thronos and Lanthe get in the middle of the war. There's the issue of what Sabine did to his father and what was done to Lanthe and Sabine's parents. Now, centuries later, Thronos still loves Lanthe, and he is determined to have her since she's his mate. He ends up finding her with other men, though. In Dark Skye, readers will go back to the island prison break, where several lore creatures were captured.
Thronos finally gets Lanthe, and he finds out several things about the Vrekeners. He doesn't believe it though. Lanthe is determined to get him to see that the Vrekeners are not what he thinks they are, especially with his brother in power. This story takes Lanthe and Thronos in several realms, where they can get to hang out and get acquainted with each other again. Will they finally be together though? A lot is going on this story, and it has a very religious background and brings up even more world-building where there are several realms.
Let me not forget that Nix plays a part in this book. I love her character and hope she gets her book. You'll get Sabine in this book too, and Morgana makes an appearance also.
This book was a tearjerker at a particular part of the book, but I won't give anything away. Be prepared to fall in love with the characters and the storyline. I'm glad that Lanthe got her HEA because she deserved it and I loved learning more about the Vrekeners. Thronos was a determined male character who wanted to show his fated mate that they were meant for each other.
I'm going to be diving into Sweet Ruin after I read some review books. If you haven't read this series, then I highly recommend you do soon. Kresley Cole is a master at world-building in this series. I have no idea how she does it, but I know one thing, I will always buy Kresley's books.
---
Story Rating: 4.5 stars
Steaminess Rating: 4 stars
Standalone or part of series: Part of series and highly recommend reading in order.
Do I recommend this book? Yes, most definitely.
Will I read other books from the author? Yes. She's one of my auto-buy authors.
Tropes/Elements: Fated Mates; Childhood best friends to lovers to enemies to lovers
Hero: Vrekener; Prince of Skye Hall
Heroine: Sorceress of Persuasion; Go-Getter

This post contains affiliate links you can use to purchase the book. If you buy the book using that link, I will receive a small commission from the sale. It will help sponsor future giveaways but costs you nothing extra. You can read the full disclosure underneath the Privacy Policy.
---
---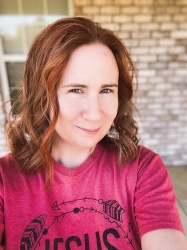 Latest posts by FranJessca
(see all)