Review: 'Dark Skye' by Kresley Cole
February 9, 2022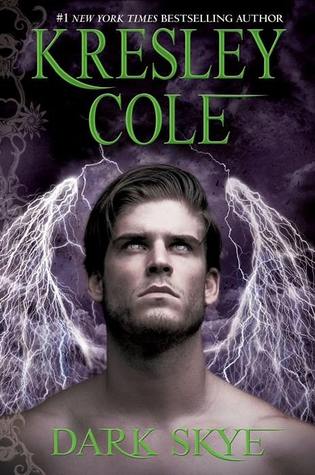 Dark Skye
by
Kresley Cole
Series:
Immortals After Dark #14
Published by
Gallery Books
on August 5, 2014
Genres:
Paranormal Romance
Format:
AudioBook
,
Paperback
Source:
Purchased
Goodreads
Purchase at
Amazon
|
Barnes & Noble
|
Kobo

In this highly anticipated fifteenth novel in the Immortals After Dark series, #1 New York Times bestselling author Kresley Cole spins a sultry tale of a mighty warrior scarred inside and out and the beguiling sorceress with the power to heal him—or vanquish him forever.
ETERNAL OBSESSION
As a boy, Thronos, prince of Skye Hall, loved Lanthe, a mischievous Sorceri girl who made him question everything about his Vrekener clan. But when the two got caught in the middle of their families' war, tragedy struck, leaving Thronos and Lanthe bitter enemies. Though centuries have passed, nothing can cool his seething need for the beautiful enchantress who scarred his body—and left an even deeper impression on his soul.
ENDLESS YEARNING
Lanthe, a once-formidable sorceress struggling to reclaim her gifts, searches for love and acceptance with all the wrong immortal suitors. But she's never forgotten Thronos, the magnificent silver-eyed boy who protected her until she was ripped from the shelter of his arms. One harrowing night changed everything between them. Now he's a notorious warlord with a blood vendetta against Lanthe, hunting her relentlessly.
CAN THE HEAT OF DESIRE BURN BRIGHTER THAN VENGEANCE?
With their families locked in conflict and battles raging all around them, will Thronos and Lanthe succumb to the brutal chaos that threatens everything they cherish? Or will the fragile bond they formed so long ago spark a passion strong enough to withstand even the darkest doubts?
---
Dark Skye is the fifteenth book in Kresley Cole's Immortal After Dark series. Readers will finally find out what happened to Lanthe on the island where the Order kept her. She's been trying to avoid the Vrekener that she became friends with many centuries ago. He's found her, though, and has plans for her.
Storyline/My Thoughts: Dark Skye goes into more detail about Vrekeners. If you read Shadow's Claim, then you would've remembered what happened to Bettina in that book when it came to Vrekeners. This book is all about Thronos, the Prince of Skye Hall. Since he was a little boy, he's been in love with the Sorceress of Persuasion, Melanthe. Unfortunately, Thronos and Melanthe's families have been enemies for many years. Both Thronos and Lanthe end up in the crossfire of the Sorcerers' and Vrekeners not liking each other. There's also the issue of what Sabine did to Thronos's father and what was done to Lanthe and Sabine's parents. Now, centuries later, Thronos still loves Lanthe, and he is determined to have her since she's his mate. Every time he catches up to her, he finds her in other men's beds. This will drive any mate crazy.
When Thronos finally gets a hold of Lanthe, he discovers several things about his Vrekeners. At first, he won't believe Lanthe about what the Vrekeners have done to her and her sister. Lanthe is determined to get him to see that the Vrekeners are not what he thinks they are, especially with his brother in power. This story takes Lanthe and Thronos in several realms, where they can get to hang out and get acquainted with each other again. Will they finally be together, though? Lanthe is determined to return to her sister after being away from her for so long. She knows Sabine is worried about her, and it will be even worse after her sister finds out who she is hanging out with after being captured by the Order. I feel sorry for Thrones when Sabine gets a hold of him.
I enjoyed this book because it has a couple of tropes that I enjoy reading: childhood best friends to enemies to lovers. I love how Thronos never gave up on Lanthe. He tended to have caveman tendencies at first until he changed towards the ending. He won me over after he realized the truth of what Lanthe and her sister have been going through since their parents were killed. Lanthe is my favorite sorceress out of the others I have read so far. Her character is not like Sabine and Bettina. Her sister thinks she can't take care of herself, but she proves to everyone she can in this book that she's willing to fight for what she wants, especially when it comes to her happiness.
Let me not forget that Nix plays a part in this book. Nix has something up her sleeve in each book. This Valkyrie has me on the edge of my seat with what she has planned for everyone, especially since the Ascension is coming soon. I really hope that Nix gets a happily ever after and a much-needed vacation soon. She deserves it.
This book was a tearjerker at a particular part of the book, but I won't give anything away. Be prepared to fall in love with the characters and the storyline. I'm glad that Lanthe got her HEA because she deserved it, and I loved learning more about the Vrekeners. Thronos was a determined male character who wanted to show his fated mate that they were meant for each other.
I give Dark Skye 4.5 stars and can't wait to dive into Sweet Ruin. I love that I'm re-reading this series because I find something new each time I read these books. In this series, Kresley Cole is a master at world-building, and each book connects to the other somehow. I have no idea how she does it, but I know one thing, I will always be a fan of hers and will always buy her books.
Standalone or Part of Series: It's part of the Immortals After Dark series, and I recommend reading in order.
Steaminess: ⭐️ ⭐️ ⭐️ 💫
Trope(s): Fated Mates, Childhood best friends to lovers to enemies to lovers.
Would I recommend this book? Yes. She's one of my auto-buy authors. I recommend this book/series to Paranormal Romance/Urban Fantasy readers.

This post contains affiliate links you can use to purchase the book. If you buy the book using that link, I will receive a small commission from the sale. It will help sponsor future giveaways but costs you nothing extra. You can read the full disclosure underneath the Privacy Policy.
---
---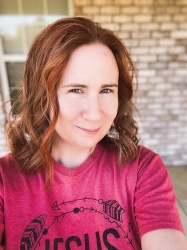 Latest posts by FranJessca
(see all)