Review: 'Devour Me' by Kailin Gow
June 6, 2013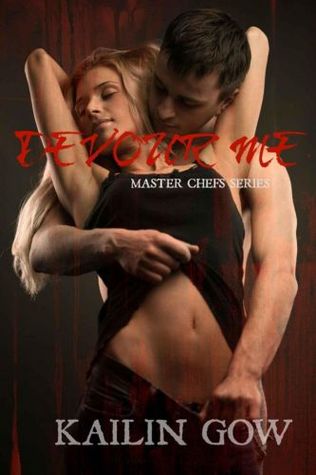 Devour Me
by
Kailin Gow
Series:
Master Chefs #1
Published by
Self-Published
on May 27, 2013
Genres:
Contemporary Romance
,
Erotic Romance
Format:
eBook
Source:
Purchased
Goodreads
Purchase at
Amazon
|
Apple

Taryn Cummings could not believe she was accepted into the prestigious International Institute of Culinary Arts culinary institute she dreamed of studying at in beautiful Paris, France. It was a far cry from her unglamorous life back home in New York where she helped her mother run their small family-owned restaurant called Sam's. The International Institute of Culinary Arts churned out the top chefs in the world, including the wildly sexy and eccentric Master Chef Errol King, whose celebrity personality was larger than life.
She wanted excitement in a city of romance and thrills, but arrived to find her apartment barely livable and herself in need of a suitable place to stay. A chance meeting at the Institute brings her face-to-face with her new roommate...the devilishly charming Errol King, who would be guest teaching her class this term.
The attraction is as hot as the fire they cook with, and while Errol King, the notorious bad boy chef with an attitude, can get anyone he wanted into his bed, he wanted this woman more than anything. Something about her sweet innocence and sad eyes reach into his harden heart, but is it enough for him to forget his past?
Devour Me contains mature subject matters and sexuality. For adults age 18 and up.
My Review
I will never look at my kitchen the same way again after reading Devour Me. I will never look at some of my utensils the same way after certain scenes in this book.
Kailin Gow gives you a story of a woman named Taryn Cummings, who wants to grow as a chef and make her family business much better. She goes off to one of the best culinary schools there is located in the city of lights, Paris, France. She is about to have not only her dream come true with going to one of the best schools, but she is about to meet sexy and famous master chef Errol King up close and personal. (He is very dreamy, sexy, and after reading the last scene scary.)
Errol King has had his eyes on Taryn since he saw her picture in her application for the school. He has plans for Taryn, and those plans may intrigue her or scare her away.
What can I say about Devour Me without giving too much away…let's say, you will need a freezing shower or maybe even a cold bath with ice after you finish reading this book due to some very steamy, hot scenes between Taryn and Errol. Oh wow, I still cannot get over some of those scenes.
Kailin made a bang up job on the first story to the Master Chef Series. She describes everything in detail perfectly and even makes my mouth water when food is mentioned. Let's not forget the very descriptive sex scenes and the details of the locations where Taryn gets to visit with her classmate. I now want to visit France, so I can visit the places Taryn visited.
Both characters are different from each other. You can feel the emotions from both characters, which another thing I liked. Kailin has a unique writing style and looks forward to reading the next book in this series. I need to know what happens. I am very proud of Taryn's decision at the end of the book. I would have been freaked out as well.
Be prepared for tension, angst, and possessiveness between the characters. You may want to slap around Taryn at times, but maybe Errol a little more. ( I know I want to drop kick Errol at the end…what was he thinking?!)
Kailin Gow gives a very steamy erotic book that will make your heart pound and emotions go haywire.
She then makes sure to leave you hanging at the epilogue. At least we will not have to wait long for the next story. =)
I give this book 5 full moons and highly recommend it to be contemporary and erotic readers out there.
I am going to warn you though…you may become hungry, thirsty, and very hot after reading this book. I stayed up until 2 am to finish it…bad idea on my part.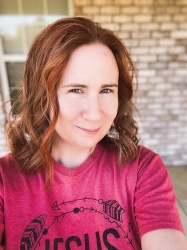 Latest posts by FranJessca
(see all)