Review: 'Dirty Rich Obsession' by Lisa Renee Jones
December 19, 2018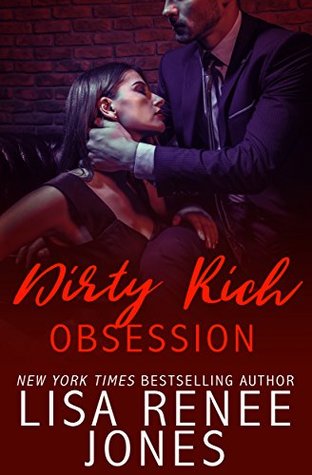 Dirty Rich Obsession
by
Lisa Renee Jones
Series:
Dirty Rich #3
Published by
Julie Patra Publishing
on August 22, 2018
Genres:
Contemporary Romance
,
Erotic Romance
Format:
eBook
Source:
Purchased
Goodreads
Purchase at
Amazon
|
Apple

A MAN OF CONTROL. A WOMAN WHO'S ABOUT TO TAKE IT.
Reid Maxwell is one of the top corporate attorneys and one of the most eligible bachelors in New York City. He likes his wins big, his women beautiful and in bed, not out, and most importantly the deep burn of his past buried. Until one woman, a most unexpected woman, challenges him in ways that might just destroy the invincible Mr. Maxwell.
Carrie West is captive to Reid Maxwell and a debt between their families she doesn't know exists. It should be so simple for Reid Maxwell. Claim the company that is now his. The problem: he's now obsessed with Carrie, the daughter of the man he's destined to destroy.
Now who's captive to who?

Holy Moly! I thought that the previous books were steamy and sexy after reading them. Lisa went further with Reid and Carrie's first book together. The first chapter alone will have you hooked. I had to keep reading after the first chapter. I needed to know what happened next right away. There was no stopping me from finishing this book.
Dirty Rich Obsession has the 'Enemy to Lover' trope to it, which I've always loved to read. There's also drama between the families, which reminds me of the story between Romeo & Juliet and how the families have issues with each other. You'll find out why, once you read Dirty Rich Obsession, so I'm not giving that away.
 This book brings the drama and the steamy romance to it. I loved every bit of this story between the characters. The only reason why the story is not getting full five stars is due to some minor dragging of the storyline in certain areas. It didn't stop me from finishing the story though. The characters won me over mostly in this book.
I thought Reese was an a-hole in Dirty Rich One Night Stand, well, Reid is more of an a-hole than Reese. Geez! Reid can wear the crown of being the biggest a-hole. Although, that doesn't mean I didn't like him in the story. Nope. He won me over with how he was protecting Carrie in the story, and he also won me over with other things too. He is one character that is always about taking care of Carrie. 😉 Even though, he's keeping secrets from her.
Carrie is not a weak character in this story, which I was expecting Reid to hook up with a timid person. No, he got himself a very feisty female character who knows how to handle him. Carrie had her work cut out for her with Reid. First off, the man comes into her company taking everything over due to what her father did to the company. She couldn't trust Reid due to how he took over the company she wants to run since her father abandoned it. Second off, he ignores her entirely at first, until she takes the first step to get his attention. Don't ever ignored, Carrie! Lastly, Reid was a such an a-hole to her in the story. Although, he had reasons to be like that with Carrie, but he did turn around in the story.
Both characters are perfect for each other due to their personalities and how they handle their families. Both won't take any crap when it comes to reaching their goals.
Overall, I enjoyed Reid and Carries's first story and how they ended up meeting each other. I give this book 4.5 stars and recommend it contemporary/erotic romance readers out there. You can read this as a standalone, but I always recommend reading in order because you want to meet the previous characters who do make an appearance in this story.
Fair warning, this book has a cliffhanger, which is why I recommend reading the next story with Reid and Carrie (Dirty Rich Obsession: All Mine) after you read this one. The next book is due to release real soon. 🙂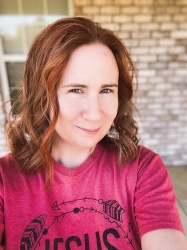 Latest posts by FranJessca
(see all)