Re-Post Review: 'Guilty Pleasures' by Laurell K. Hamilton
June 7, 2020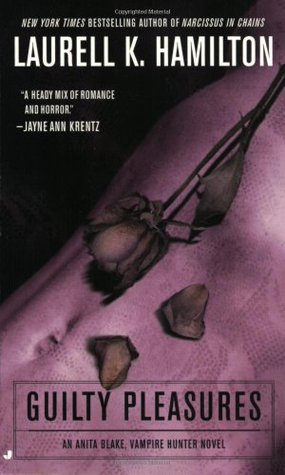 Guilty Pleasures
by
Laurell K. Hamilton
Series:
Anita Blake Vampire Hunter #1
Published by
Berkley
on August 3, 2004
Genres:
Urban Fantasy
Format:
Paperback
,
AudioBook
Source:
Purchased
Goodreads
Purchase at
Amazon
|
Apple
|
Google Play
|
Kobo

Anita Blake is small, dark, and dangerous. Her turf is the city of St. Louis. Her job: re-animating the dead and killing the undead who take things too far. But when the city's most powerful vampire asks her to solve a series of vicious slayings, Anita must confront her greatest fear—her undeniable attraction to master vampire Jean-Claude, one of the creatures she is sworn to destroy...
---
I read Guilty Pleasures back during my binge-reading days in the Navy in 2009 – 2011. Let's say I had a hard time diving back into reality after reading the Anita Blake series. I loved every bit of this series and still do. I would listen to the books in audio this time around.
Anita Blake will always be a favorite female character of mine because she kicks butt, and I love kick-butt female characters. I also enjoy reading Urban Fantasy because it gets me out of reading funks all the time. UF and PNR are my go-to genres to get back into binge-reading like a man woman, even when working full-time again.
I was a little nervous about having someone narrate Guilty Pleasures to me and bring the characters to life, but Kimberly Alexis did a fantastic job of telling the story. She even did a tremendous job of giving certain characters accents, and she made Anita sound kick-butt too. Anxiety averted, and now I'm anxious to listen to the second book in audio. Thanks to Kimberly Alexis, I have found yet another female narrator that can bring my favorite characters to life and make me enjoy the story even more.
If you haven't read this series, I do highly recommend it to UF readers, but if you don't like reading long series, then maybe this series is not for you. Laurell K. Hamilton does change up the series often with a lot of sexually explicit scenes that can be uncomfortable to some readers, especially in later books. BUT…Laurell K. Hamilton has stated several times that she has no control over her characters at times, and she lets them take the reigns. She also writes from the heart, so if something happens in her life, it can affect the story a bit. This is why I LOVE Laurell K. Hamilton's writing style and everything she writes.
The first time I read Guilty Pleasures, I knew I was addicted right away due to LKH's world-building and introducing the characters in the series. Anita Blake is known as the famous Vampire Hunter, so every vampire out there knows what they are up to against when they go up against her. In Guilty Pleasures, we get introduced to Jean-Claude and several other characters. Jean-Claude has always been a favorite of mine, so I'm glad I'm re-visiting his character again. I'm discovering things I missed the first time.
I will say this, the bad guy in Guilty Pleasures is friggin' scary. I still have nightmares over the bad guy from Guilty Pleasures because of how Laurell described her and what she did in this book. This book had me upset at the end, but I invested time in a specific character, and well, let's say Laurell did not make it easy. Anita has a full life of crazy in front of her, thanks to Jean-Claude. She's supposed to be helping solve the murders of vampires in Guilty Pleasures, but she also ends up being in between a Master Vampire and everyone else. It's crazy how she gets thrown in with vampires when she's a Vampire Hunter.
Overall, I loved this book due to how Laurell K. Hamilton introduces a little bit of Anita Blake's crazy world already. These books are not for everyone, but I enjoyed these books the first time, and I'm enjoying listening to them a second time. I need more time in my day to listen to them in an audio version. Work is taking priority.
If you are a fan of UF, I highly recommend reading the Anita Blake series. This series is what got me addicted to reading UF. I look forward to re-reading the rest of the books whenever I can find free time. =)

This post contains affiliate links you can use to purchase the book. If you buy the book using that link, I will receive a small commission from the sale. It will help sponsor future giveaways but costs you nothing extra. You can read the full disclosure underneath the Privacy Policy.
---
---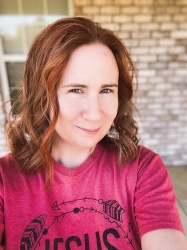 Latest posts by FranJessca
(see all)