Review: 'Hit List' by Laurell K. Hamilton
July 9, 2011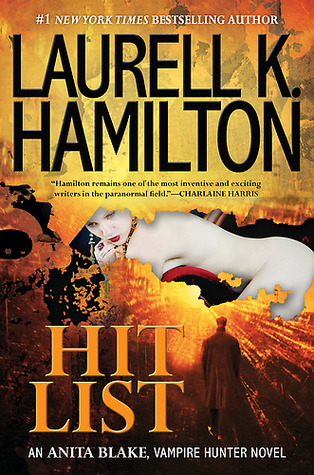 Hit List
by
Laurell K. Hamilton
Series:
Anita Blake Vampire Hunter #20
Published by
Berkley Hardcover
on June 7th 2011
Genres:
Urban Fantasy
Format:
Hardcover
Source:
Purchased
Goodreads
Purchase at
Amazon
|
Apple
|
Google Play
|
Kobo

A serial killer is hunting the Pacific Northwest, murdering victims in a gruesome and spectacular way. The local police suspect "monsters" are involved, and have called in Anita Blake and Edward, U.S. Marshals who really know their monsters, to catch the killer.
---
(Originally Reviewed on Mrs. Papillion aka "The Book Worm")
May I say, I was a little disappointed that my favorite Anita boyfriends weren't in this story…but I was okay…meeting a new character who ended up stealing Anita's love or lust, I should say. I wanted to hear more about my fave characters, Micah and Nathaniel. Especially, Nathaniel, I can't get enough of him. I wish this book series would be a tv show or a movie already. It would blow away Harry Potter, Twilight and whatever crazy teen fascination the teens have because this series is all for the adults. I love it!! I was amazed by all the graphic details and the action this book had. I'm a little freaked out about the Otto Jeffries character. He is starting to freak me out even more. I'm glad Anita is trying her best to stay away from him…but he is so obsessed with her in this book that it goes a little too far.
This book was about Marmee Noir coming back and wanting Anita's body, but of course, you know Anita will fight back and fight back hard. I can't wait to see what happens to Anita and her friends in the next book. Thank you, Laurell K. Hamilton for keeping up my addiction with the Anita Blake Series. I love this series, and I hope you never end it. I feel like I've known the characters for a long time and their apart of my life now.

This post contains affiliate links you can use to purchase the book. If you buy the book using that link, I will receive a small commission from the sale. It will help sponsor future giveaways but costs you nothing extra. You can read the full disclosure underneath the Privacy Policy.
---
---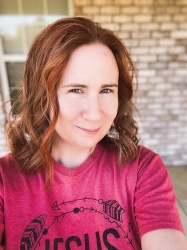 Latest posts by FranJessca
(see all)